Friday Box Office Analysis
By Tim Briody
February 11, 2006
BoxOfficeProphets.com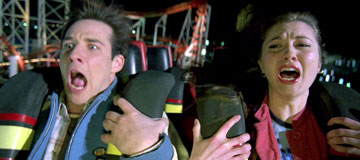 ---
Four films enter, four leave as the top four movies this weekend. Crazy!

Final Destination 3

The 14th horror movie of 2006 opened with a solid $7.4 million Friday. The second entry in the Final Destination franchise opened with $5.7 million three years ago, so this is a very good increase. The second film had a 2.81 weekend multiplier for a $16 million weekend. We'll bump that down a notch to 2.7, giving Final Destination 3 around $20 million for the weekend.

The Pink Panther

The widest release of the weekend, Steve Martin's The Pink Panther performs admirably with $5.9 million Friday. It should also hold up decently over the rest of the weekend, so I'll give it a 2.8 multiplier, good for a $16.5 million weekend.

Firewall

Harrison Ford's computer thriller managed $4.4 million. Hey, remember when Ford was the virtually the biggest box office draw in the world? Me neither. A non-descript film by all accounts, Firewall should finish the weekend with around $12.3 million.

Curious George

The animated feature earned an estimated $3.8 million Friday, but has by far the biggest upside over the rest of the weekend. Just this year, Nanny McPhee opened with a 4.06 multiplier and Hoodwinked had a 4.65 multiplier over its holiday weekend release. Curious George should follow suit, as a 4.1 weekend multiplier would give it a $15.6 million weekend.

Notable Holdovers

Last weekend's Horror Film Du Jour, When A Stranger Calls, falls a massive 64.7% from last weekend, a victim of being both a horror film and kneecapped by the new flavor of the week, Final Destination 3. The news probably won't get any better, so look for a weekend gross of around $9 million.