Friday Box Office Analysis
By Tim Briody
January 14, 2006
BoxOfficeProphets.com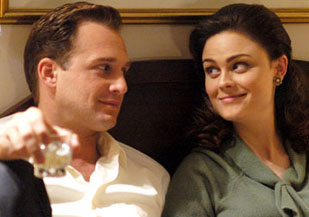 ---
Glory Road
The basketball drama snags the top spot with $4.4 million Friday. That's quite a bit off from the $8.1 million last year's Coach Carter earned on its way to its $24 million opening weekend, but it works well as a multiplier comparison. A virtually 3.0 weekend multiplier should be in store here, placing Glory Road at $13.2 million for the weekend and around $15.8 over four days.

The Last Holiday

The Queen Latifah feel-good vehicle earned $3.7 million Friday. Latifah is drasing some raves for her performance, the film, not so much. However, inspirational fluff tends to do decently in January (see Coach Carter and Glory Road) so look for a shade under $8 million for the weekend and $11 million over four days.

Hoodwinked

Giving computer-animated films a bad name, the Weinstein Co. release took in $2.7 million Friday. To be fair, if it performs similarly to last year's Racing Stripes, this will be its worst day of the four-day weekend. That managed an astounding 4.35 weekend multiplier, and had a very good Martin Luther King Day as well. Still, a bomb is a bomb. Look for Hoodwinked to earn around $10 million for the weekend and about $14 million for the weekend.

Tristan and Isolde

The obligatory dumped film of the week, the period piece from Fox earned $2.5 million on 1,843 screens. The weekend probably won't be very kind to it, so look for $6.7 million for the weekend with a bit over $8 million over four days.

Notable Holdovers

Hostel predictibly falls 57.5% from last Friday, keeping its decline to under 60%, which shows eerie shades of last year's White Noise. A three-day weekend decline of around 50% should be in store.