Friday Box Office Analysis
By Tim Briody
December 31, 2005
BoxOfficeProphets.com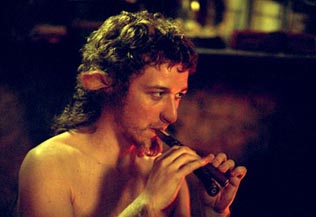 ---
With the calendar wackiness and no new wide releases this weekend, we're going to look at the key battles of the holiday season.

The Chronicles of Narnia: The Lion, the Witch and the Wardrobe vs. King Kong

Though some say it happened when King Kong opened, Narnia officially delivers the knockout blow in the battle of event films with the Friday figures in. Narnia's $9.5 million (up 19.4% from last Friday) to King Kong's $8.6 million (up 9.1%) widens the gap between the two films to about $50.7 million. Narnia crosses the $200 million mark with ease as Kong crosses $151 million with no certainty of hitting $200 million. King Kong had the better weekend multiplier over the Christmas weekend (2.7 to 2.49), and I expect similar figures this weekend. Narnia's will just edge out the big monkey for the top spot, but it'll be really close. Both films should end up in the $23-24 million range, with King Kong on the lower end and Narnia on the higher end of those ranges.

Fun With Dick and Jane Vs. Cheaper By The Dozen 2

The second tier battle is the adult-targeted comedy versus the family comedy. Dick and Jane earned $6.1 million Friday, compared to Cheaper's $5.5 million, extending its lead to just under $8 million. While you would think the family film would have the higher multiplier, especially over the Christmas weekend, Dick and Jane actually prevailed in that category, 2.7 to 2.38. Since this weekend is virtually a carbon copy of Christmas weekend, those numbers should follow suit and give the Jim Carrey comedy a clear advantage over the Steve Martin comedy. Look for $13.7 million for Cheaper By the Dozen 2 and $16 million for Fun With Dick and Jane.

Notable Holdovers

In other news, Memoirs of a Geisha increases 3.7% from last Friday, Johnny Knoxville's The Ringer is up a big 1.4% and Munich increases 11.5%. It's pretty much the last hurrah for the former two films, while things are looking pretty good for Munich depending on its expansion pattern.