Friday Box Office Analysis
By Tim Briody
December 17, 2005
BoxOfficeProphets.com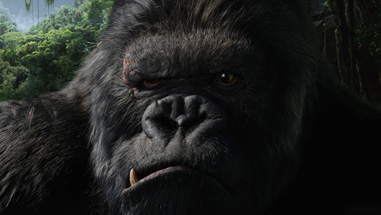 ---
Maybe King Kong just needed some hobbits.

King Kong

The big monkey movie from Peter Jackson earned $14.3 million Friday, sending Universal executives into full-on panic mode. Kong earned about $16 million in its first two days of release, giving it a mere $30.4 million in three days. Any way you slice it, these opening numbers have to be disappointing. There's a glimmer of hope in the Friday number in that it's a decent increase over Wednesday and Thursday, but it needs a solid performance over the rest of the weekend. With its word-of-mouth and incredibly positive reviews, I think it gets that multiplier, as a 3.2 would lead to a $45.7 million weekend and a manageable over $61 million in five days

The Family Stone

The Fox attempt at counterprogramming took in $4.1 million Friday. That's not bad considering what else is hogging all the screens and press (i.e, King Kong and Narnia). Stuff like this does well over this part of the year, and since The Family Stone is getting lots of positive reviews, it should do really well through the holiday season. We'll go with a 3.1 multiplier, good for a $12.7 million weekend.

Brokeback Mountain

After last weekend's incredible $109,000 per screen average, and on the heels of several Golden Globe nominations, Ang Lee's cowboy movie jumps into the top ten, still on just 69 (I'm not touching that one) screens. Earning $731,000 on Friday, it's going to have another fantastic per screen average weekend. Its weekend total should be around $2.5 million as it firmly positions itself as a major Oscar player.

Notable Holdovers

The Chronicles of Narnia: The Lion, the Witch and the Wardrobe falls a stunning 61.6% from last Friday (bad holiday release, bad!). It'll probably improve to around a 50% weekend decline, but it's going to have to right its ship in a hurry to cash in on the holiday box office gravy train that officially starts next weekend.

Syriana falls 57.3% from last weekend, as it may just perhaps be a little too serious for the holiday season. Look for a 50% weekend decline to around $6 million.