Friday Box Office Analysis
By Kim Hollis
September 10, 2005
BoxOfficeProphets.com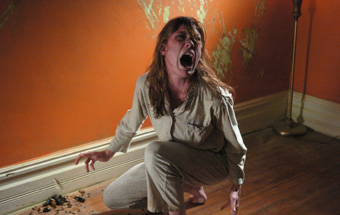 ---
It might be September, but that certainly doesn't mean the box office is down in the doldrums. A couple of new wide releases hit theaters in this second weekend of the month, and one of them is poised to be a breakout hit. The other one, well, perhaps it's best if we don't talk about it so much.

The Exorcism of Emily Rose

This combination horror film/courtroom drama rode a strong and creepy-looking marketing campaign to a powerful $11.6 million on its first day. The movie features an amazing cast, including the likes of Laura Linney, Campbell Scott and Tom Wilkinson, and critics are generally appreciative of their work in the film. The thing is, the movie might not be precisely as advertised in the trailers and commercials, according to some critics. As such, it's likely to play well to older audiences while disappointing the young horror fans who are out to see a shocking, gore-filled flick. Nonetheless, The Exorcism of Emily Rose is going to be a big boon for Sony's Screen Gems, which couldn't have spent all that much on the project in the first place. Look for a 2.7 multiplier and a strong opening weekend total of $31.3 million.

The Man

Falling at the complete opposite end of the spectrum is the buddy comedy The Man, which will be New Line Cinema's first out-and-out bust of a film in some time. Despite a glut of advertising featuring its two fairly marketable leads, Samuel L. Jackson and Eugene Levy, the movie simply never looked funny at all, and that only showed further in the brutal reviews. The Man started out with $1.3 million on Friday, and will probably be looking at a 2.8 multiplier to give it a tepid weekend total of $3.6 million. It will be forgotten before Monday Night Football, frankly.

Notable Holdovers

The 40 Year-Old Virgin continues to show strength, as it dropped only a slight 28% from last Friday. It will improve on that overall number for the weekend as it makes its way toward a possible $100 million.

The Transporter 2 didn't fare nearly so well. Given that the film is a cult sequel, it was bound to see frontloading, and the film's 57% drop from its first Friday is proof of that fact. It should stabilize a bit as the weekend goes on, and no one's going to be complaining about the fact that the sequel will make as much as the first film did in its entire run within a ten-day frame.

Moving on to last week's critically acclaimed opener, The Constant Gardener fell 36% from last Friday, which is pretty solid considering that the movie opened on Wednesday so its first-day audience was deflated a bit. Look for another solid weekend for this awards hopeful.

Underclassman and The Cave, of course, aren't anywhere to be seen in Friday's top ten. For that matter, neither is An Unfinished Life, the new Jennifer Lopez/Robert Redford film that wound up opening on only a limited number of screens.