Friday Box Office Analysis
By Tim Briody
July 16, 2005
BoxOfficeProphets.com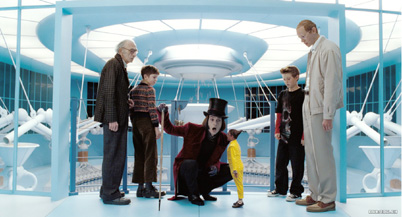 ---
The box office appears poised to increase two weeks in a row as both Charlie and the Chocolate Factory and Wedding Crashers both post solid Friday figures.

Charlie and the Chocolate Factory

A $20.8 million Friday is a very sweet start for the Tim Burton/Johnny Depp remake. The internal multiplier here is a tricky one. Do younger parents who have fond memories of the original Gene Wilder version bring their kids over the rest of the weekend or do they shy away from it and the opening night figure was inflated due to the draw of Burton and Depp? I'm going to assume the former over the latter and give it a 3.1 multiplier, good for an amazing $64.4 million.

The Wedding Crashers

The Owen Wilson/Vince Vaughn comedy took in $10.8 million Friday, a good start for the generally well-received comedy. It's just a tad under the $11.3 million Vaughn's Dodgeball took in on its first day last year. That movie had a disappointing 2.57 weekend multiplier (on its way to $114 million) but I don't expect Wedding Crashers to throw under that, so give it a 2.7 multiplier and a $29.1 million weekend.

Notable Holdovers

To absolutely nobody's surprise, Fantastic Four falls 69.4% from last Friday. Last week's box office savior is looking at a weekend decline in the low to mid 60% range, for a weekend figure around $22 million.

Jennifer Connelly's Dark Water drops 61.6% from a week ago, as it fails to find whatever The Ring and The Grudge had. Call it a 55% decline for the overall weekend.