Weekend Forecast for January 28-30, 2005
By Reagen Sulewski
January 28, 2005
BoxOfficeProphets.com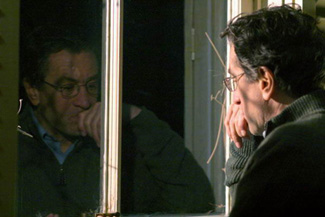 ---
We slowly begin to move out of the January doldrums this week, as Oscar nominated films rush to capitalize on the kudos from the Academy. However, we also have two lame-looking horror films to deal with as well.

Hide and Seek has a ridiculously talented cast for such a rote-looking film. Starring Robert De Niro (speaking of the Oscars, I bet the Academy wishes he would stop getting billed as "Oscar-winner" when he does films like this) as a widower who takes his daughter (played by child-star/future-ruler-of-all-mankind Dakota Fanning) out to the country to recuperate after his wife's suicide. However, she starts to display disturbing tendencies regarding an imaginary friend named Charlie. Or is he imaginary? There are about three realistic scenarios here for the inevitable twist Fox has hyped, but I have to think this is just going to be another arbitrary ending where there are so many red herrings that actually attempting to guess is futile.

Director John Polson was also responsible for Swimfan, a goofy little piece of trash that masqueraded as Fatal Attraction for the teen-set. I don't suspect any reason that this should be any better, aside from the acting ability of the cast, which besides the aforementioned De Niro and Fanning, includes Elizabeth Shue, Famke Janssen and Dylan Baker. And then, creepy kids do have a long history in film, from The Omen to The Good Son. Give Fanning a black-dye job and you've apparently got your movie. Opening on a little over 3,000 screens, I'd wager we're looking at an opening weekend of about $19 million.

Uwe Boll has to be a name on the lips of video gamers everywhere as a man responsible for evil. After turning classic arcade and console game House of the Dead into one of the most inept adaptations ever in the history of the genre, Boll has decided to continue to destroy any reputation video game based movies might have. Alone in the Dark is just the second in a series what looks like about five planned films based on video games. Pointless, yet incompetent exercises in directorial "style", both Alone in the Dark and House of the Dead seem to be just cynical attempts to cash in on the recent cheap horror revival, where any idiot with $20 million and some imaging software can make a profitable horror film. I've never even played some of these games and I'm outraged.

Starring Christian Slater (is this really the best role he could get? Someone please throw the guy a bone) as a paranormal detective and Tara Reid as an anthropologist, you know already they're not shooting too high on the plausibility scale. I mean, did you ever think someone would throw under casting Denise Richards as a nuclear scientist? Anyhow, they, along with Stephen Dorff and a bunch of other actors who were probably willing to work for Top Ramen, investigate a series of mysterious goings on that lead to awakening evil demons, which they shoot. Lather, rinse, repeat, and it's 90 minutes of your life you're never going to get back.

Shockingly, House of the Dead managed to fool a few people in 2003 and open to $5.7 million, though it failed to even double that for a final total. The word has to be out now about Boll and his video game blasphemy, and although the film is receiving a wider release of 2,124 theaters, Boll's second attempt to insult us all should meet with even less success. Give it $4 million for the weekend, mostly from masochists and people who need to see every film in existence.

With Oscar nominations out, the real reasons that studios push for them will start to be seen this weekend, as the box office grosses from the honored films get a boost. The Aviator, with its front-running 11 nominations, naturally stands to benefit, but it will be far from the only one. Million Dollar Baby, Clint Eastwood's film about boxing and redemption, jumps out of limited release to 2,010 screens. Sideways, with five nominations but surprisingly none for lead actor Paul Giamatti, also takes a major jump, adding almost a thousand venues to its release. Finding Neverland and Ray, the two other Best Picture nominees, revitalize their releases slightly, but having been released relatively earlier in the race, may not see as large a boost. In particular, Ray's release on DVD next week should impact the box office, though sales should be brisk.

Million Dollar Baby has already been performing very well in limited release, sitting in 12th place in last weekend's box office results. With this significant expansion, it should "open" to around $14 million, and is the favorite to take over first place if people see through Hide and Seek. The lack of a strong hook for the film is really the only stumbling point. The Aviator should jump back up to $7-8 million , while Sideways should hit $3-4 million.

Last week's number one, Are We There Yet?, will probably hold its own against these films, appealing to a very different demographic than those that are seeking out the Oscar nominees. Being family-oriented, it's fairly immune from critical sentiment, which pretty much held the film in contempt. Look for it to grab about $12 million this weekend. Coach Carter, last week's number two, took a pretty steep dive, even taking into account its holiday weekend opening. It should drop to around $6 million in this frame.