Friday Box Office Analysis
By Tim Briody
November 20, 2004
BoxOfficeProphets.com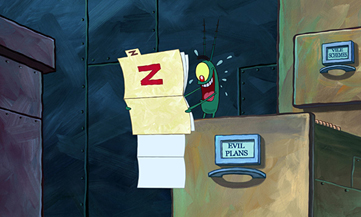 ---
The third animated release in three weeks does to the first one what the second one couldn't. Elsewhere, Jerry Bruckheimer proves yet again he is indeed King Midas in disguise, and Bridget Jones expands (heh) but compared to last week, has a v. disappointing box office take.

National Treasure

The Nicolas Cage treasure hunting adventure earned a fairly impressive $11 million on Friday, good enough to end The Incredibles' two-week run at the top. Since behind it is a film almost guaranteed to have a higher internal multiplier, it's probably not going to finish the weekend there, though. We'll give National Treasure a 2.8 multiplier and solid $30.8 million weekend.

The SpongeBob SquarePants Movie

Score one for traditional animation, even if it's already an established franchise. The first big screen adventure for the character who lives in a pineapple under the sea took in an estimated $9.4 million in its first day. It's second to National Treasure for the day, but they should switch places when all is said and done since this movie is going to skew much younger and have an internal multiplier in the area of 3.6, which gives the absorbent and yellow and porous hero $33.8 million for the weekend.

Bridget Jones: The Edge of Reason

That sound you hear is Universal's platform release idea backfiring. Despite adding nearly 2,000 screens, the sequel was only able to garner a lousy 8% increase from last week's earnings. The Edge of Reason will probably perform similarly over the rest of the weekend, so look for an overall weekend take of $10.1 million.

Notable Holdovers

The Polar Express couldn't do it, but SpongeBob SquarePants does. The Incredibles finally runs into some head-on competition and drops 53% from last Friday. With the large number of kid offerings out there (and the PG rating of National Treasure), it will just barely make it out of the 50% decline vicinity.

And speaking of The Polar Express, the animated Tom Hanks disappointment slips 41% from last Friday, and is probably still going to be the third option for families after SpongeBob and The Incredibles (or fourth if you want to count National Treasure as a family film).

Lastly, the final nail in the Child's Play franchise is hammered in as Seed of Chucky collapses 70% from last Friday, though it'll still sneak in at the bottom of the top ten.