Weekend Forecast
By Kim Hollis
November 10, 2004
BoxOfficeProphets.com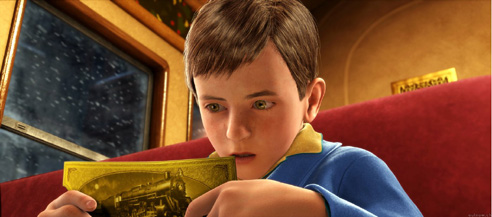 ---
This weekend will truly test the theory that competition is overrated, as a second CGI-animated film in a row - The Polar Express - will make its debut. Along with the Christmas cartoon, movie-goers will also be able to choose from a caper flick, an early word-of-mouth opening for the Bridget Jones sequel, and the return of Chucky.

There have been very few legitimate cases where we can distinctly document the effect of competition on the box office. As luck would have it, though, the one case that stands out historically has a distinctive correlation to what might take place in theaters this weekend. In the first weekend of November 2001, a Pixar film, Monsters, Inc., owned the box office as it debuted to an astounding $62.6 million. In its second week, the film saw a normal-for-a-family-film drop of 27%. Then came week three, where the CGI-animated flick saw itself up against a juggernaut whose demographic matched up precisely. With the debut of Harry Potter and the Sorcerer's Stone, Monsters, Inc. dropped a heady 50%, proof that competition can indeed have a substantial effect when there is a fight for the same target audience.

This week, we see a similar demographic struggle as another Pixar film, The Incredibles, will look to maintain its numbers vs. the very family-friendly - and similarly CGI-animated - The Polar Express. Keeping in mind that Harry Potter was a huge phenomenon at the time of its release, The Polar Express isn't going to affect The Incredibles quite so heavily; however, it is going to have some impact. The good news is that as far as audience appropriateness, The Incredibles is more targeted towards older kids and adults, while The Polar Express definitely skews young. Adding the Veterans Day holiday into the equation only means additional good things for both films. Look for The Incredibles to drop around 40%, which will be plenty enough to maintain its stranglehold on the top spot. A Friday-to-Sunday total of $42 million should be right in line with expectations.

As for The Polar Express, it benefits both from being based on a wildly popular children's book as well as starring the beloved Tom Hanks. In the deficit column, though, is the fact that the animation of the humans looks undeniably creepy. Beyond that, The Polar Express has everything going for it. Audiences have proven to love holiday films in early November, as both Elf and The Santa Clause 2 have shown in recent years. However, it simply doesn't have the cachet of Pixar or even DreamWorks. The Warner Bros. film should be able to bring in the kids and their families to the tune of $32 million from Friday-to-Sunday, with the extra Wednesday and Thursday being especially good for word-of-mouth (particularly with the holiday on Thursday).

Next up is the latest in a long-standing franchise of horror/comedy films. Seed of Chucky is the fifth movie in the Child's Play series, which has a typical horror-devoted set of fans. The last film in the series, Bride of Chucky, opened to $11.8 in its first weekend. Now that Chucky's having a son, he should be able to expand on that kind of number. Look for a weekend total in the $13.5 million range.

Pierce Brosnan might not be James Bond anymore, but After the Sunset should prove he's still a great topliner. The film isn't set to open in a large number of venues, but it's a huge crowd-pleaser and should be able to build great word-of-mouth amongst its demographic, which will primarily be comprised of adults over 30. My sold-out preview crowd was totally hot for the film. After the Sunset ought to be able to find $8 million before going on to find a decent total due to audience buzz.

Finally, Bridget Jones is back, and she's brought Colin Firth and Hugh Grant along with her. Universal made the decision to unspool the film in around 500 theaters a week in advance of its wide opening. Before that announcement, the Bridget Jones sequel was tracking to do in excess of $40 million in its first weekend. It should do remarkably well even on a limited number of screens, particularly as early buzz is quite strong. A $6 million debut wouldn't be out of the question, with word-of-mouth building to create a strong wide release next week.