Friday Numbers Analysis
Audiences declare Aye, Robot
By Tim Briody
July 17, 2004
BoxOfficeProphets.com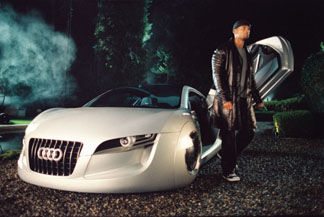 ---
One of the bigger summer films that could have gone either way, I, Robot answers any initial questions with an impressive Friday figure.

I, Robot

Will Smith's I, Robot earned a very solid $17.9 million Friday, ahead of Bad Boys II last year. With that being a sequel, this bodes pretty well for the rest of the weekend. An acceptable 2.8 internal multiplier should be in the cards here, placing I, Robot a shade over the $50 million mark with a $50.1 million weekend.

A Cinderella Story

The Hillary Duff fairy tale took a pretty good $5.4 million Friday. Fear the number of teenage girls that will see this movie over the rest of the weekend, showing that Duff might have some drawing power after all (and we're one step closer to that catfight with Lindsay Lohan). A Cinderella Story should end the weekend with $16.1 million.

Notable Holdovers

Anchorman falls an alarming 59% from last Friday, though the rest of the weekend showed it to be a tad frontloaded so it should be able to improve to a 50% decline from the entire weekend. It doesn't bode well for the rest of the month, though.

King Arthur drops 57% from last Friday, and figures for a weekend decline at a shade under 50%, though it's going to start hemorrhaging screens left and right next week.

Spider-Man 2 falls out of the top spot in weekend three, dropping another 49% from last Friday, and needs a lot of luck to break $300 million Saturday. In all likelihood, Sunday will be when it breaks that barrier, keeping the record to that mark with Shrek 2.