Introducing Streaming Into the Void
By Kim Hollis
October 27, 2020
BoxOfficeProphets.com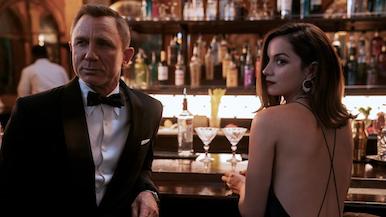 ---
In 2020, as everyone is aware, the world has changed.

Box office, even though it's right there in the name of our website, simply doesn't exist as a reality anymore. Sure, there are films in theaters, but we're talking about the #1 movie in America earning $2.4 million over the course of a weekend. That's... not sustainable, for exhibitors, distributors, or us.

One day back in July, a friend of ours approached us with an idea for a podcast. We'd talk about streaming media and see if we had enough energy to sustain it with new information as the weeks went on.

Boy, did we ever.

We have now recorded more than 16 episodes (I say more than because we have some mini-podcasts plus a pre-recorded episode coming up even though they aren't available JUST yet), and as studios move more projects to streaming, including Disney explicitly changing their corporate structure to focus on Disney+.

Our podcast team includes some names you'll recognize, plus a new addition who we are simply thrilled to be working with. Tim Briody, David Mumpower, and Reagen Sulewski all join for our weekly conversations, and while we didn't start that way, I'm now the show's host. Our newest member is Raul Burriel, a streaming video expert and our show's editor and creator.

In our newest episode, we talked about the demise of Quibi and the rumors around the upcoming James Bond film No Time to Die moving to a streaming service. We hope that you will enjoy the show, and listen to past episodes if you like!

As we note during our show outros, we welcome any feedback. Many of the changes and tweaks we've made thus far have come at the suggestion of our listeners.

And so... without further ado, welcome to the latest episode of Streaming Into the Void - Episode 14: Hollywood Death March.