Not the Weekend Wrap-Up
By David Mumpower
April 5, 2020
BoxOfficeProphets.com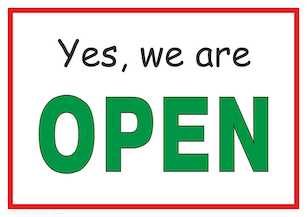 ---
Three weekends ago, Onward won the domestic box office campaign with $10.6 million. We deemed it a disastrous result, and its studio agreed. Not coincidentally, you can watch Onward on Disney+ right now, something I highly recommend that you do. I found it delightful.

Let's be honest that $10.6 million seems like Avatar box office after the last two weekends. A film called Phoenix, Oregon, "won" with $3,842. Then, our old friends at Indican Pictures won their first box office weekend ever, with Strike, which grossed $1,934. So, congratulations are in order for an upstart studio that's been plugging along for 20 years now.

As for what's won this weekend, I couldn't tell you, which is problematic since that's been my job for 20+ years now. We won't know until studios announce tomorrow, and the only folks who will say anything are the distributors few people know. Life is strange right now, my friends.
Instead of an article, I'll simply tell you a little bit about BOP.

Allow Myself to Introduce…Myself

Hi, I'm David Mumpower. If you're a longtime reader of BOP, you may know the name even if you're fuzzy on the org chart. Way back in 2000, I spoke with several friends from an old site, The-Prophets.com, about starting a new one with a pure focus on movies/box office.

The project took a while to come together, and BOP actually operated unpublished for six weeks before anyone could read it. Poor John Hamann would write these lavish articles dripping with remarkable insights about historic box office performances, but only like four people would read them. Nearly 20 years later, I still feel guilty about that. He did some of his best work before BOP even officially existed.

BOP did launch at basically the perfect moment, though. At the time, the box office had remained stagnant for the most part for several years. Then, a series of high-profile blockbusters became something like six of the largest ten openings of all-time. It was ridiculous, and our good fortune allowed the site to take off much quicker than we could have possibly anticipated.

About my BOP Family

When I say that I came up with the idea of BOP, that statement is undoubtedly true. However, the undeniable reality is that this site wouldn't have been possible without the tireless dedication of any number of people over the years. I couldn't have envisioned the site without the participation of Reagen Sulewski, Tim Briody, Marty Doskins, David Meek, Noah Schuchman, David Parker, Calvin Trager (not his real name), and Hamann, all of whom proved integral to our success in the early years.

From day one, BOP had an international flair, as Ash Wakeman utilized Dan Krovich's gaudy box office database to create a foundational information repository for box office data. Over the years, Max Braden has put his own obsessive spin on categorization. You haven't even seen most of it, but I can assure you it's comically detailed. And on the global front, we've had contributors from six continents over the years. If you know anybody in Antarctica, please let me know!

The operation of BOP's databases leads me to the mention of one of our three longtime webmasters here, Tony Kollath. My dear friend has worked tirelessly to entertain people with his BOP toys over the years, which is why I nicknamed him Q. James Bond's gadgets had nothing on BOP last decade thanks in large part to Tony who always found a way, no matter the impossible requests we made of him.

I'm so close with Tony and Reagen that we've vacationed with both of them, Tony as recently as January. And Tim sometimes holds court on Twitch just to entertain his friends at BOP. He's quite possibly the worst Two Point Hospital player in the world, as many of his patients leave without their heads. We love him for his willingness to put himself out there for such ridicule.

I've mentioned several vital contributors over the years – and haven't said enough about Reagen, whom I not-so-jokingly describe as my buddy-brother-son. Many of our first generation of BOP contributors still participate, which gratifies me in a way I could never express in words. These people live to provide you with food for thought because that's how giving they are.

BOP Version 2.0

The joke we had was that the second generation of BOP contributors, the ones who came through the Join BOP program, were like the first batch, only with motivation and drive. Anyone who speaks ill of Millennials doesn't know them as I do. We're overrich with talented people who thankfully don't know they're way too good for this place.

If I list too many, I'll run into issues where I fear I'll forget important contributors. So, I'll simply state that anyone who has written a single word for BOP is dear to my heart. And I'm incredibly thankful for people like Jason Lee, Jim Van Nest, Matthew Huntley, Steven Slater, George Rose, Martin Felipe, Ben Gruchow, Daron Aldridge, and Shalimar Sahota, who have provided so much content over the past few years.

Then, there's Sean Collier, who has bent over backward to remain a contributor to BOP even as his career has soared in recent years. And Danny Pellegrino sometimes emails me out of the blue to ask if he can write reviews on stuff he loves, which speaks highly of his passion for movies. My understanding is that his Everything Iconic podcast has done *ahem* okay, too.

Even as I write this, I'm glancing at my email inbox, texts, and contacts list and recognizing what a losing proposition this is. I could write ten thousand words about the people who have participated on BOP over the years – don't challenge me on this…I'm verbose enough to do it – and I still wouldn't feel like I've done enough.

I know that it doesn't feel that way, but we're barely a quarter of the way through 2020, the Year of Grueling Endurance. After only three months, I've already been in contact with more than 30 current and former BOP contributors, which indicates that my friends have done a lot right over the years.

This site varied somewhere between modest in popularity and huge, and now it's sadly fading, partially because a stubborn webmaster LOOOOOVES the design so much that he has resisted calls to update it.

The Third BOP Webmaster

Through thick and thin, we've always stuck together, though. It's happened because the core group adores one another. To wit, I've mentioned Tony, one of the webmasters. I'm obviously one of the other two. The final person was something of an unknown commodity when we started BOP. She hadn't been a Prophet as long as some of the other people involved in the project.

Then, her skills shined through so much during the development of the website that I kind of, well, fell in love with her. Her dedication impressed me, as did her wit and intelligence. However, it was her innate decency that took away any will I had to resist. I'm one of those fortunate few who can honestly say that I married the best person I know.

Since then, Kim Hollis has had her time in the sun as the best female box office analyst in the world and even THE best at specific points. In a shamefully male-dominated industry, she gave a voice to women at a time when there just wasn't any female getting asked to talk on the subject. Her weekly quotes on USA Today validated successful projects while damning failures. It happened because Kim evokes trust and respect from everyone lucky enough to interact with her.

Just yesterday, I watched my wife sing Danke Schoen to a sick friend recuperating from (non-Coronavirus) illness. That's who she is as a person, which makes me feel like the luckiest person on the planet. Right now, we're holed up on a living room love seat – not even a sofa – together all the time, and it feels like we're having our 17th honeymoon.

Final Thoughts

I realize that most people aren't that fortunate. So, I have a few words I'd like to add. First of all, due to my Disney writing – read my three books, y'all! – I've tracked this story since almost the beginning. I was even in frequent contact with someone living in Hong Kong right as the situation escalated there.

I've known for a while now that this situation could devolve. Even so, I'm genuinely shocked about how poorly we've handled the matter in the United States. Like, we've failed our core competency check to a staggering degree.

Unfortunately, there's nothing that we can do about that right now. However, what we can do is communicate as best we can. So, over the next few weeks, while box office doesn't exist, BOP will chime in with our thoughts about things we're doing to deal with the Great Shut-In. I'll start with my next update.

Until then, I implore you to remain indoors and away from contact with everyone outside of your own home. The math on this situation absolutely terrifies me, and if there's one thing you know about my fellow BOP writers and me, it's that we're good at math. Please take this seriously.