Top Chef Season 17: Episode 1 Recap
It's Like They Never Left
By Jason Lee
March 21, 2020
BoxOfficeProphets.com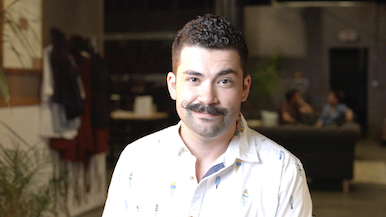 ---
It's that time of year again. In the midst of a disorienting, fast-moving, global pandemic that threatens to shutter businesses, overwhelm hospitals, and strain our social networks, a welcome distraction arrives to ask the all-important question: who will win the title of Top Chef?

Whew. I don't know about you, but given a week of near-total social isolation (thank goodness for my cat, Aristotle) and valiant attempts to stop checking on how badly my retirement investments are doing (don't ask; just don't), I am more than ready for the return of what is, for my money, far and away the best reality television show on the air (runner up: RuPaul's Drag Race). And this year, it's not just any 'ole version of Top Chef. Nope, it's the highly anticipated second season of Top Chef: All Stars.

If I might borrow a quote from Drag Race: YAAAAAASSSSS QUEEEEEEN.

All of chefs this season are not only highly accomplished, extremely talented chefs, they are already familiar with the pressures of the show and represent some of the most successful chefs never to have won the title of Top Chef, despite being (a) worthy of the title and, for many of them, (2) having come THISCLOSETOWINNING, I anticipate that this is going to be a massively competitive, edge-of-your-seat season.

In normal season premiers, viewers face the daunting challenge of distinguishing between fifteen chefs whom they've never seen before. Here, we already know everyone—in fact, the producer dispense with the usual introductions. They don't even bother telling us which fantastic chefs appearing on the show came from which amazing season. Rather, they assume we're familiar with everyone (as I assume most of us are) and dive right in.

Also, in the interest of full disclosure, I was (and still am) a huge fan of Jen Carroll from Top Chef: Las Vegas and will be rooting my heart out for her. There will be no neutral commentator here.

We join the chefs at a landmark that will be instantly recognizable to SoCal-er: Griffith Observatory (also a prominent landmark in films like Rebel Without A Cause and La La Land). Tom, Padma, and Gail (yes, she's back!!!) play an informal game of "Who . . .?" in which chefs raise their hands in response to playful questions posed by the judges. Who said they'd never do this again? Who made it to the finale of their respective season? Who was a runner up? Who's been nominated for a James Beard award?

Finally, the small talk is over. It's time for the first Quickfire of the season, and it's a good and iconic one: the mise en place relay. Except that it's not a true relay this year. The fifteen chefs have to first "turn" three artichokes, meaning they have to clean and prepare the artichoke heart from a full artichoke. The first five chefs will form the first Quickfire team and may begin making two dishes from their ingredient. The remaining ten chefs will have to segment five oranges. The first five who finish that task will form the second team and may begin preparing two dishes from their ingredients. Finally, the slowest five chefs must crack 20 whole almonds before they can start on their dishes.

Mass chaos ensues as the chefs race to their stations, don their aprons, and dig in to their artichokes. They make clear that few, if any, chefs know how to crack almonds, and most of the chefs' single-minded objective is to be quick enough to avoid that project.

After many, many false finishes by multiple male chefs (Bryan Voltaggio calls the judges over twice before his artichokes are deemed satisfactory on the third go-round), the first five chefs to finish are Kevin Gillespie (Season 6: Las Vegas), Jamie Lynch (Season 14: Charleston), Joe Sasto (Season 15: Colorado), Melissa King (Season 12: Boston), and Bryan Voltaggio (Season 6: Las Vegas). These chefs make up the Red Team.

Also, can I just take a moment to marvel at the caliber of chefs we had on Top Chef: Las Vegas? Setting aside the winner of the season, Michael Voltaggio, the three other finalists are here competing on All Stars this season. Amazing.

Those five chefs dash into their Toyota SUVs and begin the trek to the Top Chef kitchen (good luck getting there in LA traffic). Meanwhile, the remaining ten chefs start segmenting oranges. The first five to finish are Nini Nguyen (Season 16: Kentucky), Stephanie Cmar (Season 11: New Orleans), Karen Akunowicz (Season 13: California), Lisa Fernandes (Season 4: Chicago), Brian Malarkey (Season 3: Miami). These chefs (the Blue Team) take their turn running to their SUV and sitting on LA traffic while the final five chefs start in on the dreaded almonds.

After finally cracking those damn things open, the Green Team—made up of Eric Adjepong (Season 16: Kentucky), Jennifer Carroll (Season 6: Las Vegas), Gregory Gourdet (Season 12: Boston), Angelo Sosa (Season 7: Washington D.C.), and Lee Anne Wong (Season 1: San Francisco)—are off to the Top Chef Kitchen as well.

The Red Team has had approximately a ten minute head start, and the Blue Team about a five minute head start. Once the Green Team arrives, a fifteen minute timer begins ticking down before service must begin. It's mad chaos. Not only are the chefs trying to get acquainted with where everything is located in the kitchen, there's scant room for preparing dishes that can be completed in fifteen minutes. Joe Sasto is up to his old tricks by trying to make pasta in a Quickfire, and Lee Anne is struggling to get space in the fryer for her team's artichokes, as Stephanie is already using it.

After fifteen minutes of near insanity, the dishes are presented to the judges. The Blue Team is up first with an artichoke tempura with citrus aioli, and crispy artichokes with mint vinaigrette. "Tart!" Gail exclaims after tasting the crispy artichokes.

The Green Team has an artichoke crud with carrot and fennel gremolata, plus an almond crusted fried artichoke with orange aioli. Padma passive-aggressively questions whether the tempura artichoke came out the way the team intended (short answer: d'uh, no).

Finally, the Red Team has a charred artichoke with sumac, yogurt, and tahini, next to an artichoke barigoule with pancetta brodo. "That's one rich brodo," Padma comments.

Each team made at least one delicious thing, but none presented flawless dishes. Lee Anne drops her head in shame when Tom calls out the heavy and dense tempura artichoke that she made (if only there'd been another fryer for her to use!). Joe is similarly embarrassed by the criticism of his doughy, dry, and chewy pasta (might wanna rethink the whole "fresh pasta during a Quickfire strategy"). On the upside, the judges really enjoyed the the Blue Team's tempura (it helps to get to the fryer first) and the Red Team's roasted artichoke.

In the end, the Red Team takes home the season's first win. In an insane bit of news, Bryan Voltaggio notes that, despite having been on Top Chef: Las Vegas and Top Chef Masters, this is his first Quickfire win ever.

As a reward for their win, each of the five members of the Red Team gets to become the captain of their own team for the Elimination Challenge. They take turns picking team members from the remaining ten chefs for a seafood challenge. They'll have to make three dishes at the beach, served family style, and the only cooking surface they'll have is an outdoor grill pit. The chefs can't let that distract or hinder them, as they'll be cooking for an elite group of chefs and restauranteurs, including Suzanne Goin, Marcus Samuelsson, Nancy Silverton, and Jeremiah Tower, who'll be serving as their guest judge.

The chefs are blown away at this list of diners. It's basically a "finale panel," but for the first episode, Jamie notes.

The five winning chefs pick their two teammates. Bryan gets Eric and Lisa. Kevin smartly picks Jen Carroll (he notes that she worked for Eric Ripert for years and calls her the "seafood queen") and Nini. Jamie goes with Greg and Stephanie. Melissa ends up with Angelo and Karen.

After taking five minutes to menu plan, the chefs fall like scavengers onto a table of seafood proteins (it's first-come, first-serve in terms of which protein each chef gets to use) and then raid the Top Chef pantry for anything else they may need.

With that complete, the chefs head for the first time to a veritable mansion in the Hollywood Hills, where they'll be staying for the duration of their time on the show. It's stunning, even considering the bunk beds that many of the chefs will be forced to use.

Early the next morning, the chefs head off to the beach where they fire up their outdoor pits/grills and get to work for the next 2.5 hours. There are a couple of . . . flare ups. Joe is generally lacking direction in his dish, but finally settles on a sort of spin on clam pizza by making flatbread on the grill. Melissa tries to figure out how best to get char on her radicchio, deciding in the end just to put the whole vegetable into the coals. And Lee Anne, despite living in Hawaii, can't get comfortable with the grill. She forgets to oil it before putting her fish on it, and then when they get stuck, unwisely douses them with a big squirt of vegetable oil from her squeeze bottle. Flames rocket upwards from the coals, engulfing her fillets in blackened soot. It's not pretty.

Meanwhile, the first team has begun service. On the Green Team, Melissa has a grilled swordfish with her charred radicchio; Karen has grilled (giant) scallops with gingered plums; and Angelo has a west coast oyster with a smoked bacon rice porridge. Everyone loves Melissa's dish and smart use of the pit in charring her radicchio, Karen's flavors are bright and her scallops were well cooked, but Angelo's use of the grill in preparing his oyster removed the brininess from the ingredient and his dish overall lacked texture.

The Red Team is next. Brian has sea urchin spot prawns with a hibiscus ponzu; Lee Anne has her burnt halibut with charred sweet corn; and Joe has a sesame and semolina flatbread with clams, fried garlic, and sea urchin. The immediate problem is that because Brian and Lee Anne's dishes both come with sauces, Joe's flatbread becomes soggy and wet when eaten all together. Meanwhile, as expected, the diners find no favor with Lee Anne's fish, with Tom noting that she made a rookie mistake, and Brian's dish is criticized for lacking meaningful use of the grill.

The Yellow Team follows with a charred salmon with grilled peaches from Gregory; steamed mussels with scalded cream from Jamie, and a brined prawn and charred tomato sauce from Stephanie. The team's menu is a huge hit. Nancy Silverton calls it the meal the diners "expected and deserve." Gregory's salmon and peaches are well-prepared and well-paired, Jamie's mussels are delicious, though they get dried out without their broth, and Stephanie got some great char on her onions and corn.

The Blue Team is next. With an eye towards impressing two female chefs who she has always admired (Nancy and Suzanne), Jen present spiced tuna loin over grilled kale and a red pepper tahini sauce. Beside her, Nini has grilled scallops with carrots and charred Brussels sprouts, and Kevin has an "eye" of swordfish braised in chorizo and accompanied by coal-roasted onions. Jen's dish draws massive praise as the most delicious, most successful dish of the group—Suzanne notes that she loved the dish and would eat it any day. Nini's dish is also a hit, with perfectly cooked scallops and great vegetables. As for Kevin's swordfish, though the dish looks stunning, Suzanne calls it a "disaster"—an overcooked protein with too many ideas thrown in.

Finally, we have the Aqua team. Lisa presents a charred shrimp and scallop ceviche; Bryan has a sablefish with corn porridge, and Eric offers a Chesapeake boil with grilled prawn. Each dish is "technically flawless." Lisa's dish is refreshingly cold and tasty, and the flavor on Eric's prawn was awesome. The panel splits, though, over Bryan's dish. While Gail criticized it as lacking any textural contrast, other diners thought that it showed a level of sophistication that outshone the others.

With the eating done, the judging begins. Padma asks Tom which dishes were among his favorite, and he immediately calls out Jen Carroll's tuna loin. Jeremiah chimes in, saying that he could have her dish every day for lunch. Tom also praises Melissa's dish with her great use of the coals to char her radicchio.

However, there was one team that stood above the rest, and that was the Yellow Team. Though Jamie's mussels did dry out, Stephanie's prawn dish was cohesive and delicious—one of Padma's favorite dishes all day—and Gregory paired bold flavors with a perfectly cooked piece of salmon. For his ingenious pairing of salmon and peaches, he takes home the season's first Elimination Challenge win.

Which leads us to the bad news: the Red Team had the worst overall performance. But before getting to them, Tom calls out a few dishes that he really did not enjoy—the temperature of Angelo's oyster was "not pleasant at all," being neither cold or fully cooked, and while the presentation of Kevin's dish was great, he "hammered" the swordfish by overcooking it.

Wow, the judges are not messing around this season. Even though this is a team challenge, they're making sure individual chefs are called out for their successes (go Jen!) and failures (poor Angelo).

But back to the Red Team. Brian was the one highlight of the group, with bright flavors and colors. But Joe needed to edit down his flatbread dish—there was too much aioli and covered up the flavor of his fish with things that didn't pair well together. As for Lee Anne, she similarly could have used some editing, as her sauce weighed down the crispy elements of her dish and, of course, there was soot on her fish.

Elimination is thus down to the two chefs who struggled in both the Quickfire and Elimination Challenges: Joe and Lee Anne. But while Lee Anne's errors were technical and of-the-moment, Joe's errors of composition are judged to have been graver, with a chewy, dense flatbread piled high with things that didn't make a great bite of food. For that, Joe is the first to go home.

Joe takes it admirably well, and his fellow chefs give him a well-earned round of applause as he exits. They all realize how much he and others risked by coming back to Top Chef, after having been so successful on his first season. He says he's leaving, though, with his head held high, and good for him on that.

As for the remaining chefs, there's no time to relax, as the next set of challenges start . . . right now. The chefs are, understandably, not thrilled.

Buckle up, everyone. This is gonna be a wild season.