Friday Box Office Analysis
By Kim Hollis
February 29, 2020
BoxOfficeProphets.com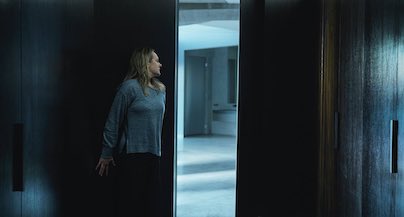 ---
Another weekend, another horror film. At least this time it's a well-reviewed one with decent buzz.

Our top film yesterday is brand new release The Invisible Man, the latest update to the classic horror tale. Based on a book by HG Wells, this film explores the story through the lens of domestic violence against women, an interesting update for these modern times.

Starring Elisabeth Moss and directed by Leigh Whannell, the writer behind Saw and Insidious, The Invisible Man is yet another project from Blumhouse Productions. At this point, it seems fair to say that Jason Blum is pretty much the best thing going in the horror genre. Even the lowest performing films from the studio are money makers. The studio has four more films coming in 2020, with the next one being the controversial The Hunt.

In this case, The Invisible Man earned $9.8 million yesterday, which means that it has already passed its $7 million budget with ease. Its weekend total should be $26.4 million, and I would expect to see it hang around until The Hunt is released in a couple of weeks.

On Wednesday, My Hero Academia: Heroes: Rising (so many colons) was released, a film from a popular anime series set during the fourth season of the show. After earning $3.4 million on Wednesday and Thursday, it managed another $1.8 million yesterday and placed fourth.

With regard to holdovers, Sonic the Hedgehog has now earned $115 million, while Bad Boys for Life continues its march toward $200 million. I think it will just reach that landmark before exiting theaters. Birds of Prey crossed $75 million, and has earned $180 million worldwide, but pales in comparison to Suicide Squad and its $325 domestic and $746 million worldwide.

Onward plays in previews today, with official release next weekend. Enjoy your weekend, friends!