Friday Box Office Analysis
By Kim Hollis
February 8, 2020
BoxOfficeProphets.com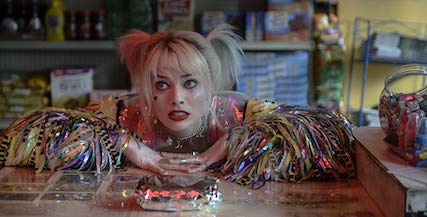 ---
If you were thinking that the latest comic book movie would be cause for happiness at the box office, well... let's just say that unless you're talking about Bad Boys, 2020 doesn't look promising at all.

Yes, somehow Warner Bros. has managed to botch the release of Birds of Prey (And the Fantabulous Emancipation of One Harley Quinn). After Suicide Squad earned $325 million domestically in 2016 almost solely on the shoulders of Margot Robbie's performance as Harley Quinn, it was a given that we'd see a sequel. For a while it was presumed that the sequel would be Joker-related, featuring Jared Leto as Joker and returning Robbie as Harley. Instead, we got the Academy Award nominated Joker, as the WB clearly decided they wanted a different vision for the character. No one can argue the results today.

A Best Picture nominee in tomorrow's Oscar ceremony featuring an almost certain winner in Joaquin Phoenix, last year's Joker earned $335 million domestically and over a billion worldwide.

Yesterday, Birds of Prey was released, but it was marketed as, "Hey, it's Harley Quinn! And she's doin' stuff!" Despite the fact that Harley was the hottest costume going in 2016, she's apparently yesterday's news, and the lack of any real understanding of who or what the Birds of Prey might be kept audiences confused. Thus, the $85-million budgeted film debuted on Friday with $13 million - a number that includes $4 million in preview screenings. Yikes.

So, in all reality, The Fantabulous Emancipation of One Harley Quinn earned less than $10 million in actuals on Friday. Its weekend total is likely to be only about $31 million, though I suspect the studio is going to come in and estimate $35 million. We know that the Oscars generally have a lowering effect on the weekend, though.

There's a bit more bad news, too, as international box office may not help this time, with coronavirus impacting almost every possible indicator in China and potentially other Asian countries.

Eep.

So, all indications are that 2020 might be a struggle for movie exhibitors. The next great hope is assuredly Onward (which is getting some nice early buzz) from Disney (duh) and Pixar. We have a few possible breakouts until then, but it's looking grim.