Friday Box Office Analysis
By Kim Hollis
February 1, 2020
BoxOfficeProphets.com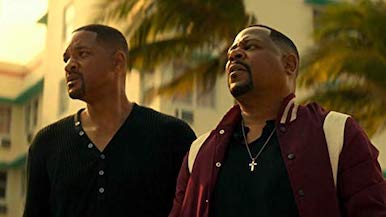 ---
With the arrival of Super Bowl weekend comes the infinite sadness that is the box office. Two new films were released with almost no attention or fanfare. You'd be forgiven if you didn't even know they existed. So, once again, Will Smith and Martin Lawrence reign supreme.

Yes, Bad Boys for Life is once again our top film at the box office. After a bit of a slump, Will Smith is back in the good graces of movie audiences thanks to 2019's Aladdin and now his latest sequel in the Bad Boys franchise. Yes, he had Gemini Man in there as well, but these successes gain him some currency with casting directors who might have been hesitant to cast him. He does have King Richard later this year, about Richard Williams and his daughters Serena and Venus. (I find it a little depressing that the movie focuses on the man and his story rather than the incredible journey of the sisters, though.)

After earning $5.2 million yesterday, we should expect around $15.6 million for the weekend proper. It's well on its way to $150 million and more. Nothing wrong with that!

Our first new release to place in the top ten is Gretel & Hansel, a retelling of the fairy tale from distributor United Artists. With no recognizable names, it always faced an uphill battle, but it still somehow managed to earn $2.3 million yesterday. Look for about $6.2 million for the weekend.

Also new was the weirdly named Blake Lively thriller The Rhythm Section. It earned just $1.2 million, which is a shame because Lively generally makes good script choices. At least this one is interesting even if it turned out badly with a 31 percent fresh rating. I'm gonna give it huge props for at least featuring a female lead and having a woman director, though. The weekend will struggle with just about $3.4 million.

For tomorrow's big game, join me in rooting for the San Francisco 49ers in honor of my late friend Andy Mox, who passed away earlier this week.