Friday Box Office Analysis
By Kim Hollis
December 14, 2019
BoxOfficeProphets.com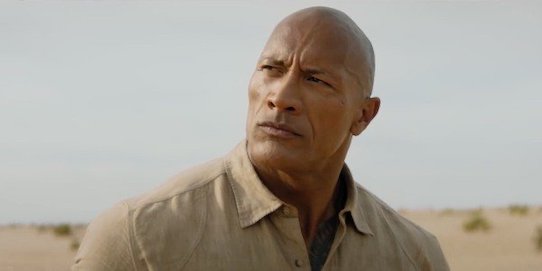 ---
The Rock returned to theaters this weekend with his pals Kevin Hart, Karen Gillan, and Jack Black as they reunited for a sequel to the breakout hit/reboot Jumanji. And thank goodness they're around, because the box office story this weekend would be mighty grim otherwise. At least the Star Wars finale is incoming.

(Thanks, Disney!)

Jumanji: The Next Level got started on its first Friday with $19.4 million. That's significantly better than the first Friday of Jumanji: Welcome to the Jungle, which earned $12.2 million on its first day of release in 2017. Note that it was competing against weekend #2 of Star Wars: The Last Jedi, but ultimately, Welcome to the Jungle was a HUGE winner for Sony, eventually earning $404 million domestically (and almost a billion worldwide).

Also of note for the 2017 Jumanji film is that Friday was actually its third day and came right ahead of the Christmas holiday. So, the increase for the sequel shows the love the first one received. It should earn about $53 million for the weekend, a solid start that should continue through the season, even if it will take a (temporary) hit from Star Wars next week.

One of two other new wide releases this weekend, horror/slasher flick Black Christmas scored $1.8 million for Universal. Probably made on a shoestring budget, this one should take in around $4.7 million and then find future life on home video.

As someone who has worked in the media for more than 20 years, I was somewhat relieved to see that Clint Eastwood's "fake news!" indictment, Richard Jewell, bombed yesterday. Look, I appreciate that the guy was wrongly implicated by some overzealous reporters/editors, but lessons were learned and changes came into place in many news organizations as a result. Also, if you're going to smear the dead with unfounded accusations (implying a reporter traded sex for stories) in a movie that supposedly protests this sort of thing, you look pretty hypocritical. @ me all you want, but I'm at the point where I'll never watch a new Clint Eastwood movie again - and I say that as someone who loves much of his work. I don't need hysterical politics in my entertainment. I get enough of it in everyday life.

/end soapbox. It earned $1.5 million and I hope awards attention is scant. Sorry, Paul Walter Hauser. The weekend total will likely be overestimated at $5 million, which might end up being less than they pay out in lawsuits over misrepresenting reporter Kathy Scruggs. And oh yeah, the budget was $45 million. On the plus side for Warner Bros., the trailer for In the Heights was released yesterday, and I'm ready to give them all my money.

Frozen II crossed the $350 million mark yesterday and continues on its march to $1 billion worldwide (it will be Disney's sixth film of the year to do so - not including Star Wars: Rise of Skywalker, which will also reach that lofty goal).