Friday Box Office Analysis
By Kim Hollis
October 19, 2019
BoxOfficeProphets.com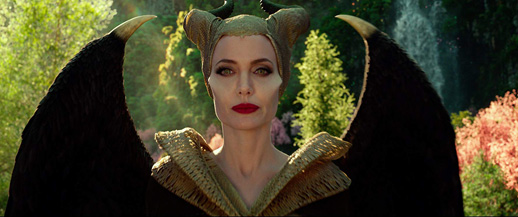 ---
October continues to be a month of disappointments, with the lone exception of Joker. That guy just keeps on laughing and laughing and laughing and laughing.

But let's start with the box office winner for Friday, which happens to put Disney back up at the top of the box office again. Maleficent: Mistress of Evil was always expected to win the weekend, but the studio has to be a bit disappointed by the fact that the Angelina Jolie sequel is going to barely beat Joker (if it does beat Joker).

The original Maleficent was one of the big kickoff films that set the trend for Disney to remake its animated movies into live action features. Alice in Wonderland was obviously the one to kick it off, but Maleficent outperformed most expectations by debuting with $69.4 million. Eventually, it went on to earn $241.4 million domestically and $758 million worldwide.

Despite the fact that a sequel seemed highly unnecessary, Disney obviously took a look at all that money and decided that they do in fact want more. Also, ancillary sales on merchandise were pretty significant the first time around. The trouble is, people didn't much want more Maleficent, and it shows as the film earned just $12.5 million yesterday. That includes $2.3 million from Thursday night previews, so its "true" Friday number was barely over $10 million. I'd estimate it at around $33 million, though Disney might push it a bit higher just to ensure a win. They're known for underestimating in most circumstances, but this might not be the time for it.

Our other new wide release is Zombieland: Double Tap, another sequel. It follows up the ten-year-old original that featured Woody Harrelson, Jesse Eisenberg, Emma Stone, and Abigail Breslin. All these players return for Double Tap, which has audiences rejoining Tallahassee, Columbus, Witchita, and Little Rock ten years after the events of Zombieland. It's a nifty little reunion that adds Zoey Deutch in a standout role and Rosario Dawson. It earned $10.6 million yesterday and should finish up the weekend in the $28.6 million range. It had a tiny $42 million budget, so this is just fine.

Joker continues to hold strongly and has an outside shot at repeating as the weekend winner. Its $8.6 million represents just a 49 percent decline from last Friday. It should come in around $33.5 million. It's gonna be a close one.

Also of note yesterday is the fact that Hustlers crossed the $100 million mark. In another landmark, Downton Abbey is now the highest grossing film ever for Focus Features.