Friday Box Office Analysis
By Kim Hollis
September 28, 2019
BoxOfficeProphets.com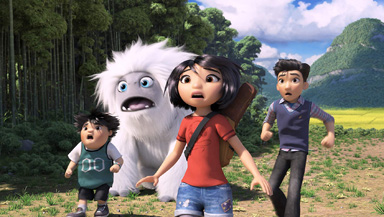 ---
September ends with a bit of a whimper, as only one distributor put a new film into wide release. So, we're left with sort of a blah bit of box office reporting to offer, though next week will prove to be interesting (even though I honestly don't want to talk about that upcoming film so much).

That solitary new release is Universal's animated film Abominable, a pretty adorable looking film from DreamWorks and featuring Chloe Bennett (Agents of Shield) in the lead role. With an okay Rotten Tomatoes rating (80 percent fresh) and an A Cinemascore, it's one of the few choices out there for kids and families at the moment. Still, everyone seems to have better things to do for the most part, and with this being an original property, it sure didn't get much of a push from the studio. With a Friday debut of $5.7 million, it's looking at about $20 million for the weekend, which will probably be all right considering the smaller $75 million budget in play.

With regard to holdovers, the Downton Abbey fans clearly had a mad rush to theaters last weekend, as the movie was down 68 percent from last Friday at $4.4 million. It'll finish with about $16 million or thereabouts for the weekend and will pass the $50 million mark sometime today.

Ad Astra fell 58 percent from last Friday, giving it $3 million yesterday. It should come in with about $10 million, but it's going to have to settle for being a cult classic rather than a widely loved science fiction piece. I thought it was pretty spectacular, but audiences are finding it divisive.

Rambo: Last Blood, a movie that exists for some reason, earned $2.3 million yesterday, down 67 percent from last Friday. It should finish out the weekend with a total around $9 million.

Looking at smaller scale releases, Judy, a probable Academy Awards contender featuring Renee Zellweger as Judy Garland, earned $900,000 from 461 locations. It should finish up close to $3 million for the weekend.