Friday Box Office Analysis
By Kim Hollis
September 21, 2019
BoxOfficeProphets.com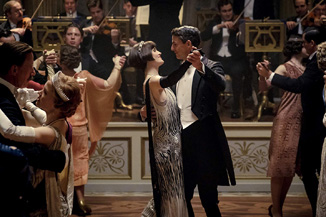 ---
September isn't turning out to be quite the drag we were all expecting. Here we are with a second weekend in a row of unexpectedly strong box office from an up-and-coming contender. This weekend, it truly wasn't the result anyone outside of Great Britain was expecting.

Actually, that's probably not true, as the fans of the critically acclaimed television series that ran from 2010 through 2015 on PBS have long been passionate about the show. Created by Julian Fellowes (Academy Award winner for Gosford Park's screenplay), Downton Abbey depicts the lives of an aristocratic family as well as their servants. Its cast is stacked with talent, including Hugh Bonneville, Elizabeth McGowan, Dame Maggie Smith, Matthew Goode, and MANY more.

Those fans clearly flocked to the movie revisiting of the story that debuted yesterday, as Downton Abbey earned $13.8 million, more than $6 million ahead of its closest competitor. Blimey. It will become the biggest opener ever for Focus Features as it sails along to $34 million in its first weekend. The closest competitor for top debut for the studio is Insidious Chapter 3, which started with $22.7 million in its first weekend. If you're wondering, their top earner ever is Brokeback Mountain, and I'd venture that Downton Abbey will threaten that total as well, as the Ang Lee film earned $83 million back in 2005. Since the film is 85 percent fresh at Rotten Tomatoes and got an A Cinemascore, I think it should hold on nicely for a while.

Second place - by $9,000 - goes to Rambo: Last Blood. I have no idea who the audience is for this film at this point, but it somehow managed to earn $7.2 million. This feels like a relic of times gone by, though, and I don't know that we should expect much from it long-term. It should earn about $19 million for the weekend, which may not be enough since it had a budget in excess of $50 million. I can't foresee this one holding its audience after this first weekend.

Our third opener is Ad Astra, the sci-fi thriller from Fox, er Disney? On the plus side, at least this one has good reviews *and* Brad Pitt. It earned $7.2 million (or $7.161 million versus Rambo's $7.17 million). It will most likely be the better holdover over the three-day weekend, though, earning $20 million.

In other box office news, the Jennifer Lopez holdover from last weekend, Hustlers, crossed the $50 million mark yesterday. Good Boys, the terrific little comedy about foul-mouthed kids, has now hit $75 million in earnings domestically. And Spider-Man: Far From Home is just a tiny bit away from $390 million in North American earnings.