Weekend Wrap-Up
By Tim Briody
July 21, 2019
BoxOfficeProphets.com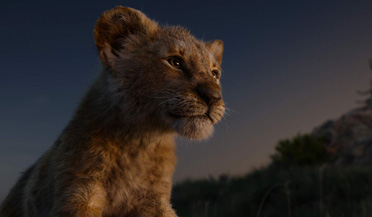 ---
When we look back on 2019's box office, and perhaps almost every year in the future, we're only going to think of one thing: Disney.

Disney's ambitious plan of modern live-action/CGI remakes of their classic animated films reaches its peak this weekend, after the release of one of the most beloved properties of the last 25 years.

Their third remake released this year, while Dumbo sputtered with just $114.7 million, Aladdin has been a surprise smash, with $340 million, showing considerable staying power since its Memorial Day weekend release and overcoming middling reviews. When The Lion King's review embargo was lifted, opinions were mixed, not necessarily calling Jon Favreau's update bad, but mostly unnecessary. Of course, since it's The Lion King, none of that mattered.

With a massive $185 million for the weekend, Disney continues their dominance of the box office. Should we really have expected anything less? After Aladdin was able to overcome the internet's jokes and still make $300 million, it was probably a no-brainer that The Lion King was going to open well no matter what. And with an A CinemaScore from audiences, viewers didn't care what the critics said. Those who had their parents take them to The Lion King in 1994 are now old enough to have kids of their own, and that's certainly what happened this weekend. I mean, it's the circle of life. It's right there in the movie!

Given the long run that Aladdin has seen, The Lion King is about to slide into that role, holding down a spot in the top ten for at least two months, and easily threatening the $500 million mark, and perhaps beyond. As far as worldwide revenue goes, it has already reached that half-billion milestone, and the Disney film has $531 million in 10 days of release.

Spider-Man: Far From Home takes a 54% hit in its third weekend to $21 million and a still great $319.6 million to date. That's just $15 million behind Homecoming's $334 million and now we wait to see where the MCU takes us, as Phase 4 was officially announced at San Diego Comic-Con this weekend.

Toy Story 4 isn't as cannibalized by The Lion King, down just 30% to $14.6 million and $375.5 million after five weekends. It's $40 million behind Toy Story 3 for the top mark in that franchise, even if it's not quite to the heights of Finding Dory or last year's Incredibles 2.

Crawl slides 50% from opening weekend to $6 million and has $23.8 million in two weekends. It's a small hit for Paramount, as this one cost just $13.5 million to make.

Yesterday continues to hold strongly, earning $5.1 million in its fourth weekend (down just 24%) and has $57.5 million. It's now Danny Boyle's second biggest domestic hit, the first of course being the Best Picture winning Slumdog Millionaire, which took in $141.3 million. His second best before Yesterday was 2003's 28 Days Later, with $45 million.

Stuber stumbles as the Dave Bautista/Kumail Nanjiani comedy takes a 51% hit to $4 million and has just $16 million in two weekends. That is not a five star performance.

Aladdin earns $3.8 million in its ninth weekend as The Lion King of course becomes the Disney film of choice. It's still got $340 million, which is a remarkable total, and good for fourth place in 2019 for the moment, until The Lion King crosses it, potentially by next weekend.

Annabelle Comes Home and Midsommar both take a big screen hit as we had to find a way to get The Lion King into a record 4,725 theaters this weekend. Annabelle Comes Home adds $2.6 million in its fourth weekend and has $66.5 million and Midsommar earns $1.6 million to give it $22.4 million after three weekends.

The Secret Life of Pets 2 wraps things up this week with $1.5 million and $151.5 million in seven weekends. It's still laughable when you recall the heights of the first one, which started with $104 million on its way to $368.3 million, as the sequel will not even come close to half of that.

One final box office note - and it's yet another feather in Disney's cap - is the fact that Avengers: Endgame became the biggest movie of all-time worldwide this weekend, as it is now $500,000 past Avatar (also a property now owned by Disney). It's still a little more than $80 million behind Star Wars: The Force Awakens for the domestic top spot. When we review 2019, the conversation is going to center around one studio and one studio only - and that doesn't even take into account the way they'll likely change the television landscape with Disney+.

Boosted by The Lion King, the top 12 films earned $247.6 million for the weekend. The late July release by Disney gives 2019 a rare win over 2018, as last year's films totaled $161.3 million, when The Equalizer 2 topped the weekend with $36 million and Mamma Mia: Here We Go Again added $34.9 million.

Next weekend we see again a weekend where most everything got out of the way of the big Disney release, as the only new offering is Quentin Tarantino's Once Upon a Time in Hollywood, which is basically the complete opposite of The Lion King.