Friday Box Office Analysis
By Kim Hollis
March 24, 2018
BoxOfficeProphets.com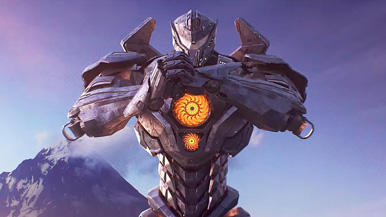 ---
After five weekends at the top, Black Panther will at last be knocked out of that #1 position. It had an okay run, I guess.

So, the movie that will take Black Panther from atop its lofty perch will be Pacific Rim Uprising, the sequel to that movie that was originally directed by Guillermo del Toro. He's barely involved this time around, having spent a bunch of time working on a movie that managed to win the Best Picture Oscar. Even though commercials have been universally terrible and I'm pretty sure no one wanted this sequel, Uprising earned $10.4 million yesterday, including $2.4 million from weekend previews.

Honestly, it's not as far off from the original's Friday number as I would have expected, given the middling reviews and B Cinemascore. The first film earned $14.6 million back in 2013, and that was in July when it was sort of expected to be a bit of a tentpole. To move to March and do semi-okay has to be considered a win for Universal, who took over the franchise from Warner Bros. for some reason. The $150 million budget will mostly be earned back in international venues. The first film earned three times as much from overseas theaters than it did in North America. Its first weekend total should be right at $28 million.

Second place, then, goes to Black Panther, which is going to pass Marvel's The Avengers as the top domestic superhero movie ever this weekend, [sarcasm] just like every one of us predicted at the beginning of 2018 [/sarcasm]. With $4.4 million yesterday, it was down a higher-than-usual 41%, but will still chug along to $17.4 million. And oh, by the way, it will be in fourth place all-time for domestic box office after this weekend, too.

Faith-based film I Can Only Imagine holds decently in third place as it declines 39% from last Friday's already much higher than anticipated number. The movie that tells the story of the song from Mercy Me earned $3.8 million yesterday and should come in with an estimate of about $12 million.

New release Sherlock Gnomes got no love, as it earned just $2.8 million yesterday. There's just not much need for a Gnome-based franchise at this point. The first movie wasn't that well regarded, and I wouldn't be surprised if most people had no idea that this is the second movie in a series. Anyway, a weekend total of $11.2 million will have to do. At least it wasn't very expensive.

With much of the faith-based audience drawn to I Can Only Imagine, Paul, Apostle of Christ could only debut yesterday with $1.7 million. Even though it had support from a larger studio, it was always going to be more of a niche product. Look for $5 million for the weekend.

Steven Soderbergh sure isn't good at retirement. This time around, he came back with the iPhone-filmed thriller Unsane, which earned just $1.4 million. Still, it probably cost next to nothing, so no one will be too upset here. It will likely make the bulk of its revenue on home video. The weekend should be in the $4.2 million range.

And finally, since I'm a big Wes Anderson fan, I'll mention that his newest film, Isle of Dogs, earned $555,585 from just 27 venues. It will wind up around $1.5-$2 million for the weekend and head for an expansion in the coming weeks. It has rapturous reviews, so a lot of folks will be really looking forward to it.