Friday Box Office Analysis
By Kim Hollis
February 17, 2018
BoxOfficeProphets.com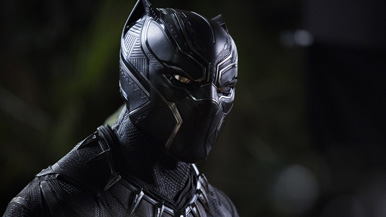 ---
In the years that we've been chronicling box office (going back to 2001 for this site), the movies that have always proven to be the biggest surprise breakouts have been targeted to an African-American demographic. Whether we're talking about higher quality stuff like Get Out, action-oriented films like the Rush Hour series, or even critically reviled but well-intended projects such as the Madea series, this audience has consistently been underestimated until all of a sudden we've got a huge story on our hands.

This weekend, that trend continues, as Black Panther takes advantage of that specific demographic target and multiplies on it. Let's be real here. The tradition of African-American superheroes isn't a big one. Blade, Catwoman and Hancock are probably the most significant of the past movies that have seen theatrical release, and while Catwoman is in fact part of the larger DC Universe, that movie was garbage and not remembered fondly in any way. So, there can be little doubt that audiences were ready for a hero that didn't look like all the others we've seen from both Marvel and DC over the past several years.

With the audience expanding, Disney kicked the marketing machine into HIGH gear. Realizing that they had a crowd and critic pleaser on their hands, they went ahead and put the stars on the interview circuit and blew up social media. Not only did people see Chadwick Boseman as the titular hero and Michael B. Jordan as his nemesis, but there was appeal for women, too. The royal guard for Black Panther's King T'Challa of Wakanda is composed of women, led by actress Danai Gurira (best known as Michonne on The Walking Dead).

With this concentrated marketing effort, Disney was managing to check off every possible box across audience segments. And it surely doesn't hurt that Black Panther had already appeared in Captain America: Civil War, allowing us to become familiar with the character and his motivations.

In the weeks and days leading to the film's release, reviews started rolling out. Black Panther currently sits at 97% fresh at Rotten Tomatoes (the 10th fresh rated film in a row for the MCU), with 278 out of 287 critics finding something to appreciate. The film also has an A+ Cinemascore, the first MCU film to achieve that status since the original Avengers in 2012. Tracking went higher and higher as February 16th approached, to the point that suddenly, prognosticators realized this was about to be a phenomenon.

Indeed, after a massive $25.2 million Thursday night preview debut (the second-highest preview gross for the Marvel Cinematic Universe), Black Panther came in with a Friday total of $75.8 million. Remember that the previews are rolled up into that gross, so a full third of its revenue came from ecstatic fanboys who couldn't wait to see the film.

Putting it into perspective, that $75 million Friday is lower only than the original Avengers ($80.8 million) and Avengers: Age of Ultron ($84.4 million). It is the largest Friday for any of the MCU's standalone superheroes, beating Iron Man 3 by just a smidge. I invite you all to take a moment to say, "Damn" with me.

Demand will continue to be high throughout the weekend, and remember that Monday is a government/school holiday, which means that Sunday will have higher box office than is typical. None of the previous MCU films have opened on a holiday weekend, so there's just not much basis for a model. If we plot out the numbers for the weekend based on what we've seen from stuff like Deadpool and Guardians of the Galaxy, I think we are looking at a three-day total estimated right at $185 million. For four days, then, the total should be $215 million.

These are the kind of days when you just have to love movies. And analyzing movies. And appreciating the unity that movies can bring to us as we all enjoy something spectacular.