January 2018 Box Office Forecast
By Michael Lynderey
January 4, 2018
BoxOfficeProphets.com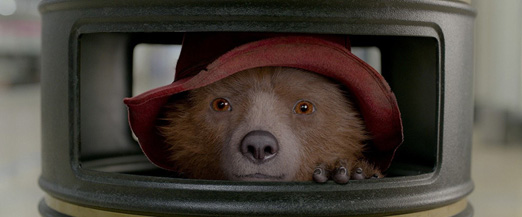 ---
Welcome to an odd box office year in which studios seem to have saved the five biggest films for release within weeks of each other, in May and June. Therefore, for winter, spring, and fall, we are left with the rest, and, as is often the case, what will be called January's biggest grosser is really a December movie.

1. The Post (January 12th)
The biggest prestige December film yet to expand to wide release is this dramatic epic, a glance at the leaking of the infamous Pentagon Papers of 1971, a sort of sister act in paranoia and government secrecy to the later Watergate investigations.

Now, most of my forecasting is, of course, stupendous and almost totally accurate, down to the cent, but I've had real bad luck predicting these little December platformers as they make their case to the masses in early January. My hall of shame includes Selma ($120 million forecast... $52 million actual gross), Patriots Day ($100 million prediction to the final $31 million), and, uh, American Sniper ($98 million forecast... $350 million total). Oh, and in fact, I thought so little of the box office chances of the expanding The Revenant ($183 million total) that I neglected to even mention its January entry into wide release.

But let me try to guess again. Steven Spielberg so loved the script and idea for The Post that he ran off from his other projects and made this one instead, casting Tom Hanks as Washington Post executive editor Ben Bradlee and Meryl Streep as the paper's publisher Katherine Graham, who are faced in 1971 with the tricky legal task of printing out leaks of pentagon data, mostly from the Kennedy and Johnson administrations, though stolen and released during the early Nixon years as a general embarrassment for the federal government. The supporting cast is a collection of sturdy, solid, unimpeachable character actors re-enacting real life historical personae less famous than they are (Bob Odenkirk, Michael Stuhlbarg, Bradley Whitford, Bruce Greenwood, and so on. How did my favorite, Richard Jenkins, not end up in here?).

The Post and its champions make no bones about comparing the film to the present-day American pastoral of discordia, though I think The Post looks a little too quiet and not nearly angry enough to capture current passions. As for the U.S. president apparently designated the film's villain, Richard Nixon; he seemed, at least before Watergate, a generally cool, collected and dryly ironic politician with two decades of government experience, and is thus a poor stand-in for anyone else a viewer may wish to imagine in his place (as I keep saying, more close and naughty parables to current situations include V For Vendetta, Watchmen, and, bizarrely, the 1981 musical Shock Treatment).

Most serious Academy Award contenders (or Golden Globe nominees) released in the last two months have taken in only a moderate box office sum (thus far, the average is below $30 mil total, each - but rising), but I assume The Post will be the one that finally draws out the over 45 crowd in true mass numbers and into awaiting cineplexes, over the 4-day long Martin Luther King, Jr. weekend. Spielberg's last film, Bridge of Spies, a period piece also starring Hanks as a crusading moralist, and taking place about a decade before this one, opened with $15 million and finished with $72 million. That was in an October, but I think we're headed down the same road, even if it's going to reach for many more kilometers this time.

Opening weekend: $32 million (4-day) / Total gross: $120 million

2. Paddington 2 (January 12th)
In a month with a few more sequels than normal, the bear should paw away at the rest.

The first Paddington, a British import, was a delightful family entertainment that went above expectations (at least mine) in January 2015, opening with $18 million and finishing with $76m. Like its predecessor, Paddington the second opened in the U.K. in November before hauling its not-too-thin mass over here two months later, and indeed the second film arrives on these shores having already obtained a decisive victory on the home front: Paddington 2's British Isles box office take has slightly exceeded the original's, while, more to the point, reviewers have scored it as 100% fresh on Rotten Tomatoes, with an 8.7 average (out of 64 critics!). Of course, I suspect the TomatoMeter will come down just a few pegs once more American critics have a shot at it: British Isles reviewers are clearly very sentimental (remember how The Amazing Spider-Man 2 went from about 75% on its UK release to 55% once it came out in the U.S. three weeks later? Actually, the UKers were right).

The august Hugh Bonneville (late of Downton Abbey) reprises his role as the kindly family patriarch, and Sally Hawkins, who gave one of the best performances of the year as a mute janitor in The Shape of Water, here again plays a dutiful mother who's warmed to the polite and mannered South American bear Paddington, who took refuge from the rain and cold in her household and by now has become an official family member.

Elsewhere, Julie Walters and Brendan Gleeson are on hand for some local colour. Nicole Kidman was a memorable villain in the first outing (she wanted Paddington drawn, quartered, and stuffed, as I recall. She failed.), and here the role of nemesis is taken over by Hugh Grant, in one of his latter-day character turns, as an Ernest P. Worrell-like master of disguise (including the inevitable nun outfit).

There are no other hints of kids' entertainment this January, though I suspect Jumanji, Star Wars, Coco, and Ferdinand will be the subject of many return trips and remaining first-timers, while the similarly-tinged Peter Rabbit, who is also originally British, opens a few weeks later, in February. Still, the big bear is coming, and I'm well aware that I'm living dangerously when I forecast his film under the $100m mark.

Opening weekend: $33 million (4-day) / Total gross: $89 million

3. Insidious: The Last Key (January 5th)
Though not, perhaps, the last film.

This film has a wonderful poster, perhaps the best of the 2018 slate currently available for viewing. It's of a skeletal hand with keys for digits, behaving in an unexpectedly polite manner by ringing the doorbell of some unlucky homeowners (I assume it's an homage to the great poster for the 1986 horror comedy film House, which depicted basically the same image).

The Insidious series as a whole belongs to that horror subgenre I call "spooky events" films, wherein an average suburban dwelling or apartment residence is beset by an unfortunate array of frightful and unpleasant happenings, none helping its real estate value (chairs moving, family members standing and staring off emotionlessly into the ether, forks and spoons floating within no reasonable vicinity of Chinese food). Spooky events occur until roughly an hour and a half have passed and the film is over, upon which point they stop, unless the box office is sufficiently crying out for a sequel, when they will resume again. Such films include but are not limited to the Insidious series, the Paranormal Activity movies (shaky-cam spooky events), The Apparition, and even Dark Skies, which was a spooky events movie with aliens.

This subgenre is not to be confused with the classic haunted house film, wherein unsuspecting city slickers ventured out to the remote outdoors, where they inhabited vast gothic mansions that had been carefully tended to by the set design and special effects budgets. Those films are cooler, I think, because the "spooky events" movies take out my big incentive to view ghost cinema in the first place: the ancient, scary, secretive house (indeed, the first Insidious film was totally honest about just that. Its tagline was "It's not the house that's haunted".).

Of course, "spooky events" movies can be quite good, critically speaking (it's just that I'm not really into quality), and indeed the Insidious films and various Conjurings have generally been well-made tales of horror. Personally, for whatever reason, I've liked every Insidious movie just a little better than its predecessor, and, given that this is part four, that can only be a recommendation.

Adam Robitel directs and among the producers is James Wan, who helped launch the torturer genre by helming Saw (2004), and then veered into directing spooky events movies with Insidious (2011) and The Conjuring (2013) [What does the man have planned for us in the 2020s? Please bring back the slasher film]. Lin Shaye, who plays the series' emergant hero, paranormal investigator Elise Rainier, has quietly become perhaps the biggest horror film star of the present decade, a well-deserved status for someone who's toiled as a character actress for a long time. In a bit of bad news (and what I don't think is any longer a spoiler), her character passed on (she died) somewhere between the end of the first Insidious film and the beginning of the second, though she didn't let that stop her: Insidious was set around 2010, and, luckily, since there were lots of decades in history preceding that one, Elise has come back not only in flashbacks but through cannily making Insidious 3 and 4 prequels to their predecessors. This one is set somewhen in the mid 2000s.

Since, however tenuously, I am still talking about box office, I must note that the first Insidious opened with $13 million and finished with a striking $53 million, while part 2 essentially flipped the script on the legs, opening to $40m and totaling at about double that, $83m. It's part 3 that's the regressor to the mean, the one we should most use as a model, and that was a $22m opener and $52m closer. I think chapter 4 might do a slightly bit better: ever since roughly the time of Michael Keaton's White Noise in 2005, a ghostly horror film on the first weekend of January has been a tradition of sorts. For the purposes of nostalgia, let's dole out Insidious 4 exactly White Noise's numbers, with no adjustments for time or reason. After all, whether they live in suburbicon or the gothic countryside, ghosts have a very long memory.

Opening weekend: $24 million / Total gross: $56 million

4. The Commuter (January 12th)
Liam Neeson returns in what I believe he has stated is his last leading role in a violent action thriller (... for now).

Neeson's lot began nine years ago, of course, when his film Taken opened to $24 million and finished with $145m (!), the sort of action movie legs unheard of in the modern, civilized world, though that month was kind of crazy town in general (for more of January 2009's escapades, see Gran Torino and Paul Blart: Mall Cop, which make the box office journey of Taken seem plausible in comparison). Mr. Neeson has since starred in any number of action thrillers, many of agreeable quality, though the two best of them, needless to say, are among the lowest-grossing (The Grey, an existential adventure from 2012, and Run All Night, an excellent and severely underseen crime thriller from 2015, are my favorites, though my opinions about film quality are often wrong).

This time, Neeson reteams with his frequent and tireless director, Jaume Collet-Serra, and plays a ne'er do well insurance salesman with an implaceable mid-Atlantic accent, whose innocent sojourn on an afternoon train ends with all sorts of intrigue, violence, and the inevitable plot twist. Vera Farmiga, Patrick Wilson, and Jonathan Banks are other passengers, Sam Neill is the policeman helping unravel the plot on the ground, and the film seems like a slower-paced version of Neeson's find-the-killer airplane thriller Non-Stop (I say "slower-paced" only because a train isn't nearly as quick as a plane). The moral of the story is as before: if you find yourself on a moving vehicle with Liam Neeson, be forewarned.

Reviews lean to the positive, currently at 70% up on Rotten Tomatoes, and likely to continue to fluctuate somewhere along the ballpark of thumbs up. Neeson may be moving on to pastures less strewn with spent bullet casings, but this action film should give him a respectable hurrah.

Opening weekend: $28 million (4-day) / Total gross: $56 million

5. Maze Runner: The Death Cure (January 26th)
Barring some secret expansion of an obscure December platformer, the third and last film in The Maze Runner series should have this quiet January weekend all to itself.

The first Maze Runner was a kind of neat little riddle with a twist ending. It opened in 2014, a year that smiled golden dimples upon Young Adult book adaptations after the genre had been pronounced basically dead in the previous year. First, Divergent opened to $54 million in March, then The Fault in our Stars did just as well in June, and finally our pal the Runner dashed out in September to $32 million, clearing a $102 mil total when he was done. (Oddly, The Maze Runner was also the only one of those three 2014 films not to star Shailene Woodley).

Part 2, Maze Runner: The Scorch Trials, was released on the same weekend in 2015, but unfortunately the plot was forced to abdicate the "maze" part and put itself mostly on running (...from malicious malevolent adults in a dystopian desert future, if you're curious). Scorch Trials re-drew basically the same open as the first film ($30 million this time), but finished as its financial inferior, at $81m.

So where does that leave part 3? The Death Cure goes back into the dystopian wildlands, as the vaguely post-teenage resistance stages their final confrontation with the unwholesome and malicious corporation ruling the future. For the third time, consistency has been maintained. Wes Ball directs yet once more, T. S. Nowling now has three Maze Runner scripts to his name, and the cast has been re-assembled again, save for those playing the dead (Will Poulter, for one, starred as the grimacing villain in the first film, but his character was sufficiently deceased as to force Poulter to seek other territory to pursue grimacing in).

Dylan O'Brien returns in the lead, bravely soldiering on after a March 2016 on-set injury that delayed this film for a year (O'Brien for his part ventured on undaunted; he filmed another action role, the recent American Assassin, already subsequent to his injury). His comrades in arms return to continue the mission, including but not limited to Thomas Brodie-Sangster (yes, the little boy from Love Actually), Rosa Salazar, who will soon carry Battle Angel Alita, where she's not particularly recognizable, Kaya Scodelario, who was cast in Pirates of the Caribbean 5 on the strength of her Maze Runner performance, and Ki Hong Lee, who recently played a high school student, at 30 years old, in the horror film Wish Upon (I'm trying to see who'll be the last among my fellow 1980s-borns to play a high school student in a major film; Ki could be it).

But all cast accounting aside, the YA trajectory has been mapped out for me and for the film by all the Divergents and Hunger Games that came before us, and so I must forecast for The Death Cure humbler fortunes than its two predecessors.

Opening weekend: $21 million / Total gross: $54 million

6. 12 Strong: The Declassified True Story of the Horse Soldiers (January 19th)
In the wake of 9/11, 12 special ops and CIA paramilitary officers join an Afghan general for some early combat with the ruling Taliban regime, before the rest of the American coalition gets there on Sunday, October 7.

Most recent Januaries have had a strong military film, for reasons I'm still a little unsure about (likely audience members pumped up for the incoming Superbowl, perhaps?). The champions of this grouping are the old-timer Black Hawk Down (2001) and Lone Survivor (2013), though one must plausibly include the slightly less action-packed American Sniper (2014) among their numbers (by the way, yes, as of today, American Sniper is still the highest-grossing film of its year. I'll keep checking). 12 Strong, unwittingly, combines the titles of 13 Hours and Boston Strong, two recent January releases that played to the same market with less success than their predecessors.

The strongest of the 12 is played by Chris Hemsworth, who is a great leading man, burly but droll with the occasional humorous asides; and though I've liked many of his lesser-known films, like the car-racing Rush (2013) and the computer hacking Blackhat (2015) and the deep sea whale-hunting In The Heart of the Sea (2015), the highest single box office total amassed within those ranks is $26 million, for the first film. 12 Strong should surpass that, of course, and will.

Among Hemsworth's brothers-in-arms here are Michael Shannon, who's fun to listen to onscreen and off, Michael Peña, who's always third-billed in these military movies (and again here), and Trevante Rhodes, who played the adult Chiron in Moonlight and here firmly moves on into more mainstream studio cinema. Jerry Bruckheimer produces, as he must, and the film seems aptly patriotic and modestly rah-rah.

There's a sense of cinematic synergy here, too: a Michael Shannon character declared at the end of Oliver Stone's World Trade Center (2006) that they'll need some good men to avenge this, and it looks like he's finally getting his cinematic wish.

Opening weekend: $18 million / Total gross: $43 million

7. Proud Mary (January 12th)
A film that in its poster and marketing (and title, actually!) seems to recall such blaxploitation treasures of the 1970s as Coffey (1973) and Foxy Brown (1974), both of which starred the inimitable Pam Grier, who surely should cameo in this one (or in any other movie, for that matter).

Here, Taraji P. Henson is Proud Mary, a hitwoman who befriends a helpless young boy, and then (you know where this is going...) decides to change her ways, clean up her act, and join the side of the angels, but not before all the right people are wiped off the screen (... by her), giving her and the orphaned child freedom. Henson, one of the three headliners of the recent juggernaut Hidden Figures, may not be the obvious choice to play a hired killer, but she had one of her first big roles as a hitperson in Smokin' Aces, and presumably still wields a glock with sufficient glee. Danny Glover and Neal McDonough are among the supporting actors on hand for the fun, and I'd bet neither of their characters makes it to the end credits.

Directed by Babak Najafi, previously of Gerard Butler's London Has Fallen, the film is a crime and revenge picture from a studio, Screen Gems, that specializes in high-earning B movies, often slotted for January. With this, they should have a respectable notch on their belt, even as Mary gives up hers.

Opening weekend: $16 million (4-day) / Total gross: $35 million

8. Forever My Girl (January 19th)
This small town-set romance about a country musician who returns to retrieve the girl he left behind stars Jessica Rothe, who was great as the lead of the breakout slasher hit Happy Death Day, and English actor Alex Roe, who has been quietly lurking in the frames of these early year releases for a while now (he was one of the male leads in The 5th Wave, and failed to put much of a dent in that annoying little ghost girl, in Rings, last year). And so while not relevant for the purposes of this film, we can deduce that when it comes to fighting off horror film villains, Rothe has a higher kill count.

I confess my prediction is a sort of compromise: I don't live on territory inhabited by a whole lot of people with an affinity for country music. Indeed, in those lands where country is played often, and received with enthusiasm, this film may well be consistently and thoroughly advertised, and the Heidi McLaughlin novel on which it is based may be wildly and ribadly popular. As such, it's entirely possible that Forever My Girl will gross untold sums of money to a degree much more robust than I give it early credit for, just as it could be that it will be a blot even on the radar of the Deep South. So for this prediction, wish me luck.

Opening weekend: $12 million / Total gross: $30 million

9. Den Of Thieves (January 19th)
This heist and guns saga with the medieval-sounding name reminds me of Triple 9, another violent action thriller with a large ensemble cast mixing criminals and the law duking it out for a fetching sum of money (though allegiances tend to change often in the movies). The Neeson-like action star Gerard Butler is the headliner, as a crooked cop who joins some ne'er-do-wells (Pablo Schreiber, 50 Cent, and O'Shea Jackson, Jr.) in planning and executing a robbery at a Los Angeles bank. I would have assumed that they are not successful, but given that Butler is first-billed, I'm not ruling out that he gets away with at least a little of the dough.

The film opens, perhaps unwisely, on the same day as 12 Strong, putting these two R-rated testosterone-generators on a collision course likely to draw a glint away from both. The very bare January 26th would have perhaps been a better date, but the film is likely to come in on the lower end of Butler's action output one way or the other.

Opening weekend: $12 million / Total gross: $28 million

Paul Thomas Anderson's searing new drama Phantom Thread expands around the country as well, and will presumably serve as a treat for admirers of the man and his rather challenging work. Also a perk for fans of Anderson's films is that a critically-acclaimed, full-length biopic of the man was in fact released widely just last December 8, directed by and starring James Franco as Anderson (I don't remember the biopic's title right now, only that it was totally accurate).