Weekend Forecast for January 5-7, 2018
By Reagen Sulewski
January 4, 2018
BoxOfficeProphets.com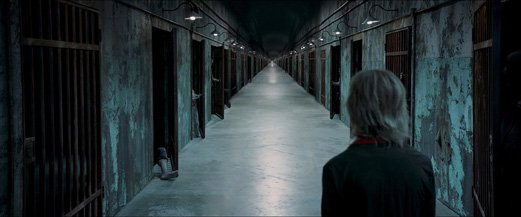 ---
And now, the inevitable crash. As we exit the holiday box office season and move into the first proper weekend of 2018, there's just one totally new wide release in theaters, and even the expansions are taking a bit of a breather as we see what to make of the New Year.

The life cycle of a horror franchise can take many paths, but one thing is definitely true about them – when they're over, the end comes quickly and sharply with little remorse. That time is nigh for Insidious, which releases what is likely its last entry in The Last Key. Director Adam Robitel may have the honor of closing down two recent horror franchises, having written the final instalment of the Paranormal Activity franchise.

Here, in this unlikely star making turn for Lin Shaye, the haunting is a sequel to the prequel of the original film and oh no I've gone cross-eyed – but in any event it's going after her character's parapsycholgist (do you go to, like, Cornell for that?) own home as she establishes a business going after spirits – who don't much like being expunged. Mostly focusing on jump cuts with the occasional ick-factor (the titular keys make several appearances being... inserted... into things) thrown in, it's basically going through the motions here, aside from Shaye's game performance.

Never all that strong a franchise in the first place outside of the shock $40 million opening of the second film, it's not receiving even token critical support that might encourage fence sitters to check it out. The last film opened to a more modest $22 million and limped home to $52 million domestic, and while January has in the past been a solid place to open horror films, it's also been a graveyard for ones past their prime. This is likely to fall in this latter category and should come in with a meagre $14 million or so.

Expanding from 271 theaters is Molly's Game, Aaron Sorkin's directorial debut about a woman who became the ring leader for underground high stakes poker games among the wealthy and Hollywood elite, until it all came crashing down after an FBI investigation. Jessica Chastain plays the lead character, with the film focusing on her as a trailblazing woman in a testosterone-filled and highly risky environment.

Also starring Idris Elba, Kevin Costner, Michael Cera and Chris O'Dowd, it has earned a little over $5 million in limited release so far and considered a favorite for Chastain to get another Best Actress nomination, so this expansion is likely with an eye towards furthering those chances. I'd expect this to come in with about $6 million this weekend.

This leaves Star Wars: The Last Jedi free to win a fourth straight box office championship as it lurches towards the $600 million mark. While it hasn't been the strongest performer, either in terms of Christmas or Star Wars, relative to its opening weekend, this is still the sixth highest grossing film all-time domestically (unlikely to make fifth, but whatchagonnado). It did this while narrowly holding off Jumanji last weekend, which went on a bit of a family-related tear – this support is likely to drop out of the market now that kids are going back to school. Star Wars should hold top spot with about $29 million, while Jumanji takes $26 million.

Pitch Perfect 3 was one of the few other films to drop over New Year's Weekend, showing that this is yet another franchise that's ending at just the right time. After the nearly $200 million of the second film, this one will be lucky to make it $100 million – and OK, these are dirt cheap to make, but tempting fate is costly in Hollywood. This should find about $9 million this weekend.

The Greatest Showman was one of the bigger winners of the holidays, turning a $9 million opening into a $15 million followup over the holiday. The Hugh Jackman musical about P.T. Barnum scored big with families and older demographics making it a solid (if not hugely profitable, at an $80 million budget) performer. It'll lose a lot of its support now that the holidays are over but should still be modestly leggy with around $9 million.

Family films Ferdinand and Coco largely get off the ride this weekend as well, with their $11 and $7 million turns becoming about $7 and $5 million respectively, though Coco is clearly in the much better position long term, coming close to $200 million.