Friday Box Office Analysis
By Kim Hollis
December 30, 2017
BoxOfficeProphets.com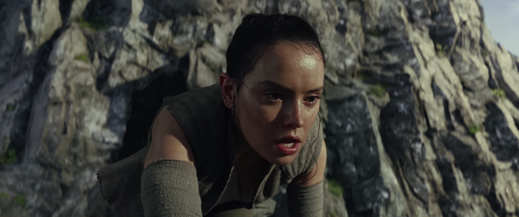 ---
Welcome to New Year's Eve Eve. We're coming up on the last few days of holiday riches at the box office, and indeed we've seen several films enjoy the fruits of the season.

Let's begin with Star Wars: The Last Jedi, which will be the top performing domestic film of 2018 by the end of the weekend. It earned $19 million yesterday, down 23% from the previous Friday. It's impossible to measure apples-to-apples since the calendar configuration is different, but The Force Awakens also fell from Friday-to-Friday, as did Rogue One. So while other films in the top 10 saw increases from last Friday, I wouldn't say that there is any cause for concern for The Force Awakens. Keep in mind that New Year's Eve is going to thoroughly deflate weekend totals over what we might normally expect. Let's call it $52 million for Friday-through-Sunday, and then it will be at the gravy point where everything it earns domestically just cements its status as top film of the year even more.

Jumanji: Welcome to the Jungle actually increased a significant 42% from last Friday. In fact, it's not all that far off from the total of Star Wars, probably because a lot of the people who might have seen it over Christmas weekend actually caught it in the past few weeks, meaning there's more time for family-friendly fare like Jumanji. With $17.8 million yesterday, it should come in with about $50 million over the three-day portion of the weekend. It's already sitting with $137 million and is really the big success story of the holiday season. It's tracking better than Night at the Museum, which had the same calendar configuration years ago, and that film is likewise remembered as a big winner.

At the WAY other end of the spectrum is Pitch Perfect 3, which dropped a whopping 38% from last Friday. Yuck! Anyway, people are done with the Bellas, apparently. With just $6.6 million yesterday, the franchise decline is significant. The weekend total will be $18.6 million at best, and let none of us ever speak of Pitch Perfect again. If Universal was considering continuing the series, they won't be anymore.

Next comes the Hugh Jackman/Zac Efron/Zendaya musical The Greatest Showman. Musicals always excel during this time frame, by which I mean, you see expansion even if numbers are small. In the case of Showman, it increased 72% from last Friday to $5.4 million. For the weekend, we'll give it $15 million, which will be an increase over the prior frame and will help to push it closer to its budget amount, at least.

As a kid film, Ferdinand also saw its fortunes rise yesterday. Up 62% from the prior Friday, Ferdinand earned $4.5 million. It's still not a great success story overall, but at least Christmas will make the final numbers look better than they have any right to be, all things considered. The John Cena film should take in $13.5 million over the three day portion of the weekend.

All the Money in the World debuted on Christmas Day, and since that time, it has tallied $8.9 million including yesterday's box office. Its Friday number was $1.8 million, and it should earn $5.3 million from Friday-to-Sunday. After New Year's Day, its box office success will depend upon its awards attention, so it's something to track. We know that the Golden Globes really liked it. Will others?

Darkest Hour, the Winston Churchill biopic and the performance most likely to get Gary Oldman an Academy Award, earned $1.7 million on Friday, up 23% from December 22nd. It'll wind up with around $5.1 million, though the buzz might push it past All the Money in the World. It just kind of depends what people are in the mood for, as the two films definitely have the same demographic target.

Finally, our remaining newest holdover is Downsizing, the Alexander Payne film that just isn't really finding an audience. It took in $1.6 million, a decline of 22% from last Friday. That's a pretty bad sign for an awards bait sort of film. $4.5 million is best-case scenario for Downsizing, and a quick exit from theaters.