Weekend Wrap-Up
Films
By Kim Hollis
September 3, 2017
BoxOfficeProphets.com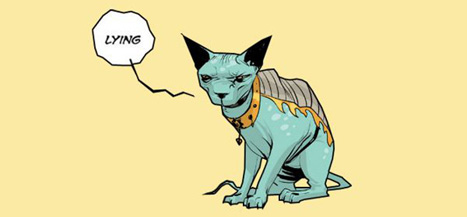 ---
Two weeks ago, I filled in for our regular weekend box office analyst John Hamann. Writing the column was like torture, as we were coming to the worst weeks of box office during a summer that was full of terrible performances and miserable topics. This week... I'm writing about the exact same damn movies.

Yes, it's a terrible, terrible weekend, and yet it's still better than last weekend was somehow - by 1.5%. (Hint: That "somehow" is a bunch of studios lying about their weekend results.)

That means that The Hitman's Bodyguard once again repeats at #1, destined to become a trivia question about unlikeliest films to repeat three times at the top of the box office. A film that fell more than 50% last weekend declined... 0.1% this weekend. That's right. The Hitman's Bodyguard made effectively the same amount this weekend that it did last weekend. I acknowledge that there is a holiday in play, but that didn't matter much last year. Don't Breathe, a movie that people actually liked, fell 40% on the same weekend. And every movie except awards contender Hell or High Water fell.

That's not going to be the case this weekend, because everyone is lying.

Anyway, The Hitman's Bodyguard now has a cumulative total of $54.9 million (*wink*) that it will probably account for on weekdays, such as they are. It hasn't been released overseas yet, but even without that bonus revenue, it's already done quite well relative to its $30 million budget. That's what happens when you're the only new release in a sea of terrible movies.

Second place goes to Annabelle: Creation, a horror movie that has been out for four weeks. It did decline *coughcoughbullshirtcoughcough* 5% to $7.3 million, which helps the latest film in the Conjuring franchise to a running domestic total of $89 million. It has surpassed the original Annabelle's domestic total and also adds $164 million from international venues. Warner Bros. will obviously be continuing the series, as all entries have been hugely profitable.

The Weinstein Company increased the venues for their well-regarded Wind River (also from the director of Hell or High Water) this weekend, and it paid off as the potential awards contender earned another $5.9 million. That's an increase of 27% over last weekend, bringing its domestic total up to $18.3 million. It's another winner relative to budget (in this case, $11 million), and may represent the only movie in the top 10 with honest box office reporting from its studio.

Also from the Weinsteins is Leap! a movie that no one ever really wanted to see. Even so, it miraculously increased 3% this weekend to $4.9 million. Apparently, people heard good things! (Note: no one heard good things.) Leap! now has a domestic total of $11.4 million, which is a pittance compared to its $80 million international take. Apparently people overseas like movies about ballerinas more than people in North America.

Steven Soderbergh's Logan Lucky also is up, this time to the tune of 4%. Its $4.4 million weekend total is at least critically justified, even if audiences are perhaps not quite so enthusiastic. Its domestic total is $21.5 million, which is still probably a bit disappointing relative to the $29 million budget. On the other hand, it's the biggest earner ever for distributor Bleecker Street, so they've got that going for them, which is nice.

Hey, guess what? Dunkirk also increased its weekend-to-weekend total! It was up a suspicious 5% to $4.1 million and now has a domestic total of $178.8 million. The Christopher Nolan war epic has also earned a mighty $280 million overseas. Thank goodness for this July release - the month would have been more of a disaster without it.

Spider-Man: Homecoming, a movie that has displayed strong holds in recent weeks, showed up with a super hot increase for Labor Day weekend. Sony wasn't going to be satisfied with a piddling 4-5%, so they went with 29% as their increase instead. They were probably hoping to be reported as the biggest increase in the top 10, but someone else lied harder, as you'll see in a moment. The weekend total was $3.7 million, which brings the latest movie in the Spider-Man franchise up to $324.1 million domestic. It also has more than $420 million overseas. Sony has to be pleased with this latest reboot.

Sad face. The Emoji Movie was one of the few to actually report a decline, even though it was a meager 2% drop. A $2.5 million weekend brings its running domestic total up to $80.3 million, which is matched almost exactly by its international total. I'm looking forward to never talking about this film again.

The movie with the biggest increase in the top ten is Despicable Me 3, because of course people are going to go out in droves to see a movie that was released 10 weekends ago and is bound to be released on home video in a month or less. It earned $2.4 million, up 35%. With a $257.9 million domestic total, it has at least surpassed the original Despicable Me. It's also approaching the billion dollar mark worldwide, as its international gross is $736 million.

We close out the top ten with Girls Trip, which dropped 2% thanks to being a movie people actually want to see, I suppose. $111.6 million in box office has to be thrilling for Universal, which will assuredly look to take advantage of niche demographics in the future.

There are a couple of other projects in release that are worthy of mention. The 40th anniversary re-release of Close Encounters of the Third Kind earned $1.8 million, much better than last weekend's Terminator: Judgment Day re-release. An IMAX showing of the ABC Marvel TV show Inhumans also managed to take in $1.5 million from the curious. Tulip Fever earned $1.2 million and Pantelion's Hazlo Como Hombre tallied $1.1 million.

As mentioned, the top 12 at the box office were up 1.5% from last week (I mean, obviously), but was definitely from the $74.5 million that last year's films took in during the same three days. Next weekend, It is coming to save us (or scare us) all. With the drought at the box office having been long and soul-sucking, it has a true chance to break out massively.