Weekend Forecast for September 1-3, 2017
By Reagen Sulewski
September 1, 2017
BoxOfficeProphets.com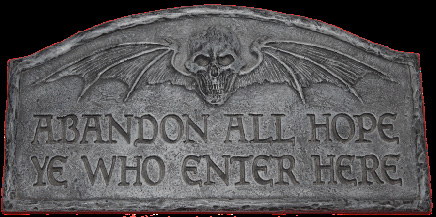 ---
Joe DiMaggio's 56. The Miami Dolphins' 17-0.Wayne Gretzky's 92. Iconic, and probably unbreakable records that have dominated certain sectors of the public consciousness. To that I would hope to add, at least for this weekend, the number $5.52 million.

That's the number represented by the lowest #1 box office total of the modern era, earned by Jerry Maguire back in the heady days of 1997, when studios didn't trust months like January and September for big releases, and let Oscar platformers carry the day. It's also the days of when films saw real legs, so this was the seventh weekend for Tom Cruise to show us the money and it faced only two token openers, the Fish Called Wanda quasi-sequel Fierce Creatures, and something called Zeus and Roxanne, which even its producers likely have to be prodded about (it was a film about dolphins and dogs and starred Steve Guttenberg. ...Let's move on).

I bring this up, because it's a record that's in danger of being broken this weekend after a painful series of August releases, and the usual reluctance for studios to put anything in the way of Labor Day Weekend. Even more so than usual this time, as nothing is opening in more than 901 venues, and that itself is a re-release. With the highest grossing film of last weekend topping out at a mere $10.2 million and the notorious avoidance of theaters on this weekend, we're in rare territory for futility.

What makes this even more special is that that record occurred in an era of an average ticket price of $4.59, compared to today's $8.65 (a laughable figure, but then so is the other one, so let's go apples to apples). So, in reality, taking ticket inflation into account, that's actually $200,000 ahead of last weekend's winner, The Hitman's Bodyguard, which can thank the inevitable march of inflation to not already be notorious.

It may get no such luck this weekend, as a repeat of last weekend's drop would put it below that $5.52 million figure. Working slightly in its favor, even though it's a terrible weekend in general, is that there is a very slight buoying that occurs from the fact that Sunday evening shows are slightly more viable thanks to the day off the next day. As such, I expect Reynolds and Jackson in their buddy comedy to stave off raw number embarrassment by just a bit, with $6.1 million, and then to point wildly off into the distance when anyone mentions inflation.

This is actually a mild chance for the thriller Wind River, which has risen up the ranks thanks to expansion, placing fourth last weekend with $4.6 million. A Labor Day expansion might happen, but even the Weinsteins might just give it another week before doing so. That's the biggest possible spoiler for the low box office, and being from the creators behind the superlative Hell or High Water might give it enough buzz this weekend to steal out a strange win on the weekend. I'd still look for it to fall a bit short unless there's a truly huge addition of venues. [Editor's note: it did get about 500 more screens, and also watch for Pantelion's Hazlo Como Hombre, as that studio has done well with that Spanish-speaking demographic in years past.]

Meanwhile, we've got the 901 venue release for the 40th (ish) anniversary of Close Encounters of the Third Kind, which following in the footsteps of last weekend's ignored re-release of Terminator 2, should grab about $2 million. The only other wide release is Tulip Fever, a film set in the days of tulip mania in Holland and stars Alicia Vikander as a married woman having an affair with an artist. Opening in about 750 venues, well, let's not count on this for much.

OK everyone, take five, and we'll meet back again when studios decide to play for real.