Friday Box Office Analysis
By Kim Hollis
June 10, 2017
BoxOfficeProphets.com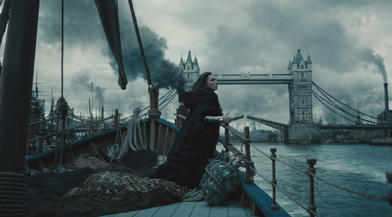 ---
Universal tries to kickstart a franchise, but their future plans might be in doubt after the performance of the "first" film in the Dark Universe series. (Of course, you might consider Dracula Untold to be the first film in the Dark Universe series, but Universal has basically disowned that film as any piece of this franchise.)

The studio has a long-standing relationship with movie monsters. Going all the way back to the 1930s, Universal was known for creature features such as Dracula, The Mummy, Frankenstein, the Invisible Man and the Creature from the Black Lagoon. With the goal of creating their own "super team" of characters (akin to the Avengers or the Justice League, but with, you know, monsters), the studio put together the Dark Universe. The Mummy is the first in a line of movies that will include Bride of Frankenstein (with Javier Bardem as Frankenstein's monster), The Invisible Man (with Johnny Depp), Van Helsing, Wolf man, Dracula, Phantom of the Opera and the Hunchback of Notre Dame.

The problem is that the first movie, The Mummy, isn't very good. Reviews for the film are sitting at 17% at Rotten Tomatoes, and audiences give it a B- Cinemascore. While there was once a time when reviews really didn't matter for opening weekend, in this social media world, they matter a lot. The Mummy carries a $125 million budget, but its debut yesterday was just $12 million. It should be noted that $2.7 million of that is from Thursday night screenings, so if you look at the "true" Friday, Universal's big launchpad for the Dark Universe had a sub-$10 million start. The weekend total will be $28.5 million or so, not even close enough to get it close to Wonder Woman's second weekend.

A24's well-reviewed horror film It Comes at Night also debuted yesterday, and its Friday total was $2.5 million. Given that the budget was a teeny-tiny $5 million, this is a fine start, and the film should have a Friday-to-Sunday total of $6.8 million. There's an interesting disparity between critics and audiences on this one, as it has a D Cinemascore versus an 86% fresh score at Rotten Tomatoes. It compares interestingly to another A24 horror flick in The Witch, as it had a 91% fresh score at Rotten Tomatoes but a C- Cinemascore (for what it's worth, audiences were SUPER wrong on The Witch).

That leaves Wonder Woman in the top spot for the weekend. The well-regarded (at last) DC Comics adaptation earned $15.8 million yesterday, down 59% from last Friday's fanboy inflated debut. The three-day total should come in right at $50 million.