Weekend Wrap-Up
Wonder Woman Bounces Box Office Back Into High Gear
By John Hamann
June 4, 2017
BoxOfficeProphets.com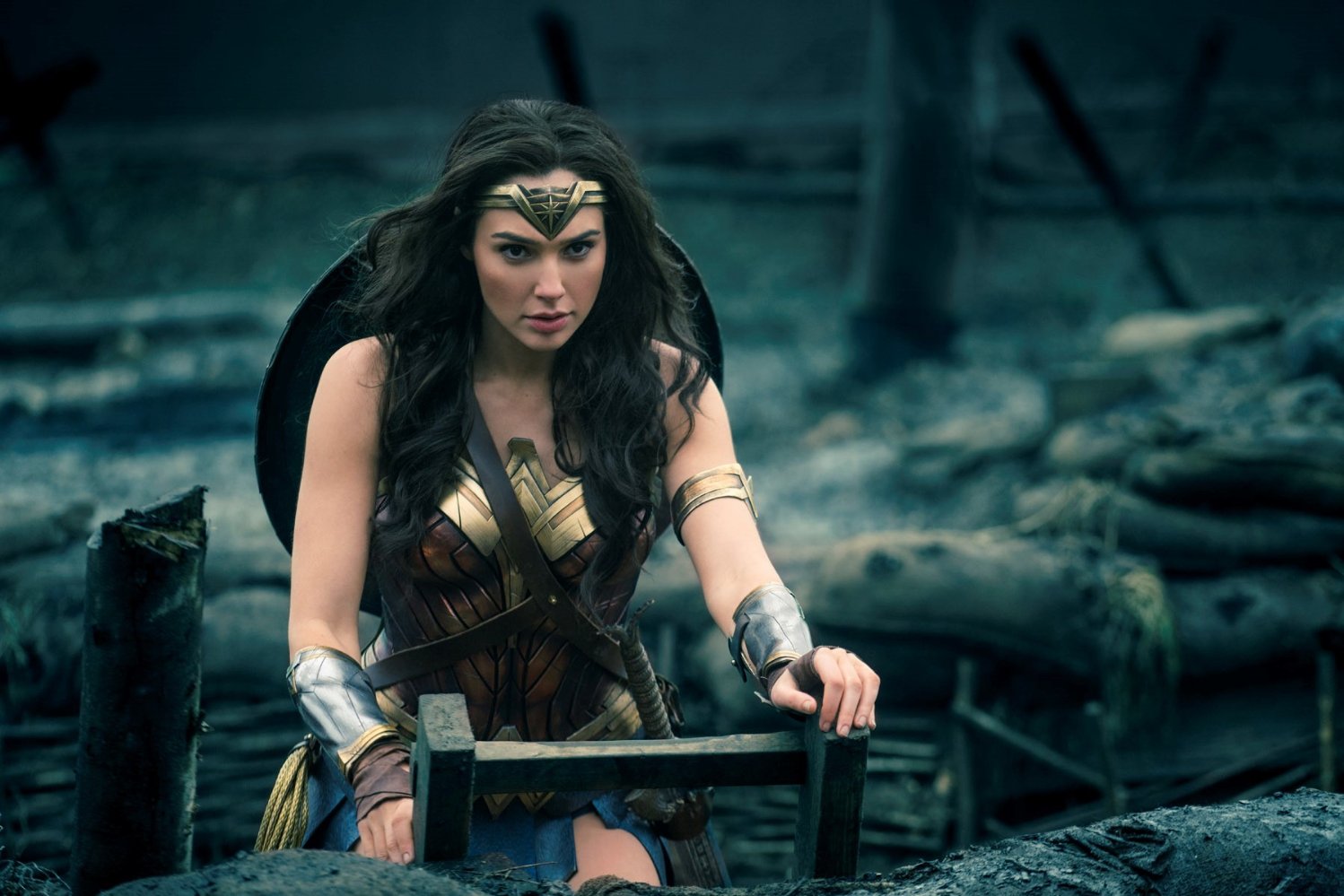 ---
What a difference a weekend makes.

Last weekend's critically derided openers make way for two much-loved summer hopefuls, Wonder Woman and Captain Underpants, and the lights come back on at the box office. It has not been a great start to the summer, given the implosion of Snatched, King Arthur and the faltering (and now near death) Alien: Covenant, which were joined by Pirates of Caribbean 5 and Baywatch last weekend. The May box office – the supposed kickstart to summer – has had only one real hit: Guardians of the Galaxy Vol. 2, which has grossed more at home and abroad than the original did in 2014.

After a Memorial Day Weekend that flat out sucked at the box office with the implosion of Pirates of the Caribbean: Dead Men Tell No Tales and Baywatch, the box office needed a hit, and all eyes were on DC's Wonder Woman to provide the push. The box office got the bump it needed, as we traded last weekend's garbage for some excellent product this frame. A much-loved Wonder Woman was joined by Captain Underpants: The First Epic Movie, another flick that got a great score from critics. So, we entered a weekend with two films that critics loved and had built-in audiences – could Hollywood be on to something? Could we really be kicking May to the curb, and moving on to the real summer?

Wonder Woman has been kicked around as a movie idea forever, and finally this weekend, Warner Bros. and DC Comics finally got a movie right after royally screwing Batman v Superman and to a lesser affect, Man of Steel and Suicide Squad. Warner Bros. and DC did make $2.3 billion worldwide off those three films, but unfortunately they had a production cost only at a combined $650 million. (In order to capture the massive cost of advertising these mega-blockbusters worldwide, I multiply the production budget by 3.0 for a truer – but still very generic cost.) These calculations meant that the three DC films would need to make almost $2 billion worldwide before making a profit. So, Warner Bros. likely eked out a profit on those three before having a large windfall from merchandising.

Wonder Woman cost "only" $149 million to make, $100 million less than Batman v Superman and $75 million less than Man of Steel. Using my math, we can see that Wonder Woman will need to earn $450 million worldwide to start seeing a profit theatrically, which should be easy, considering that both the foreign and domestic results were hugely successful this weekend.

The Gal Gadot starrer earned a very large $11 million from Thursday previews alone, setting the tone for what was going to be a huge weekend for the superhero. For many weeks leading up to release, I believed Wonder Woman was going to have a similar result of the first Captain America movie, given the timeline and setting of the film, and the fact that neither Batman nor Superman appear in it. From previews, Wonder Woman pushed both Thor ($3.25 million preview) and the original Captain America ($4 million) to the curb, more than doubling those results. The preview was also ahead of Doctor Strange, which pulled in $9.4 million from previews. That Marvel release went on to an opening day gross of $32.6 million (combined Thursday/Friday), a bigger number than most were expecting.

The best film to compare Wonder Woman to is Guardians of the Galaxy, as that Marvel release earned $11.2 million from previews, but keep in mind that one was released on a school's out August weekend, when the junior set is going to be more likely to show up for a later screening. Guardians had a preview plus opening day of $37.8 million, a number that Wonder Woman was destined to beat.

Wonder Woman's opening day was reported at $38.9 million on Saturday morning, eclipsing Guardians by a million and coming in just short of Spider-Man's $39.4 million and just ahead of Iron Man's Thursday/Friday of $38.7 million. While not reaching the ridiculous heights of Batman v Superman's $81.6 million or Suicide Squad's $64.9 million, it was in the same ballpark as some of the films that made the Marvel Cinematic Universe what it is today.

The question now was whether Wonder Woman could hit $100 million before Sunday at midnight. Reviews supported a strong internal multiplier, as the WB release hit 93% at RottenTomatoes, blowing away the recent DC Comics releases, and again showing up more like a Marvel/Disney film. The Cinemascore was an A, which again could push that internal weekend multiplier higher. Wonder Woman was a stretch to hit $100 million over opening weekend, but it wasn't completely outside of reality - it was going to be close.

The estimate released this morning has Wonder Woman enjoying a huge opening weekend at $100.5 million. This is a spectacular result for the Patty Jenkins film, outpacing expectations on its way to its big win. In my opinion, Wonder Woman will bring back more viewers to the DC Comics universe and likely save the brand, as the partners could not continue to kick out films like Batman v Superman (27% fresh, B Cinemascore) and Suicide Squad (25% fresh, B+ Cinemascore). In today's movie business, critics are marketers – giving their opinion and a plot summary for those not sure of what they're heading into. Would Wonder Woman open to $100.5 million if it had sucked? The mountain of evidence is hard to ignore, as the internet has made much of the moviegoing audience that is more aware of where they are spending their money. However, we have seen Batman v Superman excel over opening weekend despite the drubbing, but its domestic legs were horrible. One has to wonder what would happen if Batman v Superman 2 was released today.

Overseas, I would say that Wonder Woman is a little bit less a juggernaut overseas than it was domestically, but the overseas number reported sits at a solid $122.5 million. This means that if Wonder Woman can earn $300 million domestically and $450 million overseas, it will be one of the most profitable films in the recent DC Comics canon to date. Remember. Wonder Woman cost a realistic $150 million to make, so that overseas number alone should bring the profit for DC and WB. The superhero flick has to go up against Tom Cruise in The Mummy next weekend, and the likely big hitter the following weekend is Cars 3, a film that shouldn't provide too much competition for the DC Comics release. Wonder Woman should dominate the marketplace until Transformers: Who Cares shows up on the 21st of June. Wonder Woman literally saves the day at Warner Bros., as heads would have rolled if this one turned into a turkey. The question now is how big of a bird it can be over the next four weekends, before we get Spider-Man: Homecoming.

Finishing second is Captain Underpants: The First Epic Movie, which is one of the few times I haven't cursed the colon in a movie title. This one takes cojones, as at the title level, studios usually don't promise a franchise. The good captain earned about $650,000 from Thursday previews, a solid score considering some kids had to go to school on Friday. The Thursday preview/Friday gross came in at a very healthy $8 million, putting the animated film on the right track for a strong start. Over the weekend, The First Epic Movie earned a very solid $23.5 million from 3,434 venues – which is an excellent start for a smaller animated film.

When DreamWorks Animation restructured in 2015, the studio decided to make Captain Underpants outside of the traditional DWA system (in Canada!!!). They were able to keep costs down to only a reported $38 million, which means the film is going to likely provide a small windfall for DWA and Fox. IMDb does not currently list a large international rollout, but given the domestic opening and 70 million Captain Underpants books being sold worldwide, Fox might change their strategy. For now, it looks like Fox and DWA may have that title right, as if it can get to $150 million worldwide, you can expect a sequel.

Pirates of the Caribbean takes another nail in the coffin this weekend, as this ship is going down fast. On Friday, Dead Men Tell No Tales earned only $6.26 million, which means it was off 73% compared to opening day score of $23.6 million. Over the weekend, the Johnny Depp blockbuster earned only $21.6 million, off 66% from its $63 million opening frame. The $230 million dollar flick is cratering domestically, but currently sits with $387 million overseas. It will likely need $650-$700 million worldwide in order to work for the studio theatrically. Domestically, Pirates 5 has earned only $114.6 million.

Guardians of the Galaxy Vol. 2 earned another $9.7 million in its fifth weekend. It fell 53% from its $20.9 million frame last weekend and brings its domestic tally up to $355.5 million. The Marvel release is also approaching $500 million overseas, which tells us this franchise is about as healthy as it comes.

Baywatch sees a similar fate to that of Pirates, as bad follows bad down the toilet. The Friday-to-Friday drop for Baywatch was 54%, as it opened on the Thursday before Memorial Day weekend, taking some of the pain away from the Friday drop. In its second weekend, Baywatch earned only $8.5 million, dropping 53% compared to the $18.5 million opening frame. Baywatch cost about $70 million to make, and is best just forgotten.

Alien: Covenant is another film seeing a tough ride downward. The Ridley Scott release earned only $4 million, giving it a decline of 62% after it fell 70% last weekend. The domestic total has reached $67.2 million, and the overseas total has squeaked over the $100 million mark. Unfortunately, Covenant cost Fox almost $100 million to make, so it still has a long way to go.

Everything, Everything is seventh. The teen drama earned another $3.3 million and fell 45%. It now has a domestic total of $28.3 million against a production budget of $10 million.

Snatched barely makes a million this weekend but is a top ten film. The Goldie Hawn flick earned only $1.3 million and dropped 66%. The $42 million film has now earned $43.9 stateside, but is seeing slow going overseas, so this is another log on the fire.

Diary of a Wimpy Kid: The Long Haul is another bottom dweller, earning only $1.2 million and falling 73%. This franchise ender has earned $17.8 million domestic against a budget of $22 million.

One of our biggest losers of the summer so far is tenth, as King Arthur wraps its top ten visit with a gross of $1.17 million, off 65% from last weekend. This stinker cost $175 million, has earned only $37.1 million domestically and $92 million overseas.

Overall, the top 12 had its healthiest total since the start of May. Wonder Woman led the top 12 to $176.2 million, which compared very favorably with the 2016 post-Memorial Day frame, when Ninja Turtles 2 could only manage $35.3 million and led the top 12 to $127.7 million, pretty much what Wonder Woman and Captain Underpants earned combined.

Next weekend, Universal and Tom Cruise bring The Mummy to theaters, opening on more than 4,000 screens. Considering that Cruise hasn't opened a film beyond $60 million since War of the Worlds in 2005, I might be a little nervous about the $125 million put up to produce. Also opening is It Comes at Night, a horror flick from A24, and Meagan Levey from Bleecker Street and starring Kate Mara (I watched Morgan last night on Netflix, and that was such a bad car accident, I had to see it to the end – terrible), and My Cousin Rachel, starring Rachel Weisz, but that one will likely be in limited release.

For now, let's just breathe and thank heaven that Wonder Woman showed up to save the box office.