Friday Box Office Analysis
By Kim Hollis
June 3, 2017
BoxOfficeProphets.com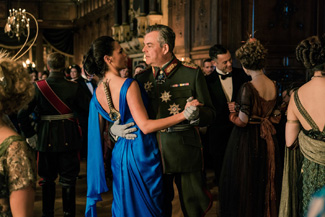 ---
After the critically reviled Batman v Superman: Dawn of Justice and Suicide Squad last year, there was good reason to be concerned about the impending release of Wonder Woman, a film designed to put the heroine at the front and center of the DC Extended Universe. Today, Warner Bros. and DC will celebrate the first day of Wonder Woman, a film both toplined and directed by a woman. It's sad that we have to make those distinctions here in 2017, but yet here we are.

Wonder Woman got started on Friday with a fantastic $38.9 million, $11 million of which came from Thursday evening previews. Both of these numbers are stunningly similar to the opening two days of the original Guardians of the Galaxy, right down to the Thursday screenings (Guardians had $37.8 million and $11.2 million on its way to a $94.3 million weekend). The two films share some similarities in that they are extremely well-reviewed (94% at Rotten Tomatoes for Wonder Woman versus 91% for Guardians) and have top-notch Cinemascores (both films received As).

I think that we can safely assume that Wonder Woman is set to follow a similar pattern to that of Guardians. Wonder Woman might even have a slight advantage since it has female demographic targeting going for it, which proved a huge boon for Beauty and the Beast earlier in the year. I'm looking for a three-day total for Wonder Woman of $95 million.

You might think that Wonder Woman would be leaving last weekend's theoretical blockbuster Pirates of the Caribbean: Dead Men Tell No Tales far down in second, but you'd be wrong. In fact, second place was taken over by a scrappy little animated flick called Captain Underpants: The First Epic Movie. Yes, Captain Jack is losing to a superhero who wears a polka-dotted cape and underwear.

Like Wonder Woman, Captain Underpants was another critically praised movie, as the 20th Century Fox release was 86% fresh at Rotten Tomatoes. It got a B+ Cinemascore, but reports are that kids are absolutely jubilant in their enjoyment of the movie even if their elders might not be 100% onboard. It should come in with a solid $24.8 million weekend, and considering that the budget was just around $40 million, 20th Century Fox will probably be quite sorry to be seeing DreamWorks Animation leaving their stable of films (the animation studio is taking their product to Universal now).

That leaves Pirates of the Caribbean 5 with a 73% drop from last Friday, and the super bad news is that last weekend was inflated overall due to the holiday Monday. This once-proud franchise will have a second weekend around $19 million and will be wholly relying upon overseas box office to lead it to any kind of profitability for the Mouse House, which will probably be looking to loosen some ties with the actor after his past couple of underperforming years with them. Perhaps jumping into the real villain role in the upcoming Fantastic Beasts film will cure what ails him.

Baywatch had better luck, declining 54% from last Friday. With a $2.6 million total yesterday, Baywatch will manage to come in with $9.2 million for the weekend.