Weekend Forecast for May 5-7. 2017
By Reagen Sulewski
May 4, 2017
BoxOfficeProphets.com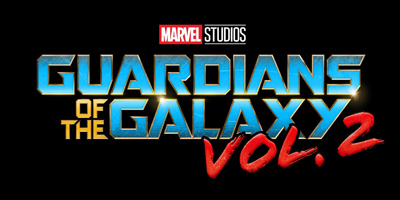 ---
And here it is, the beginning of the summer movie season, kicking off with an entry from the franchise that effectively closed it off three years ago, with a surprising win. Welcome to your promotion, freaks.

Guardians of the Galaxy took the world by surprise in late summer 2014, leveraging Marvel's hot hand to develop a movie based on one of the outfit's more... obscure properties, opening it to an astounding $94 million. This, when probably 98% of the public couldn't have named a single character in the cast up till then, and two of them were a talking raccoon and a monophrasic tree. A loose tone-remake of Star Wars, it also went for that Star Warsian 70s vibe, an element that it doubles down on for the sequel, subtitled Vol. 2, perhaps being the first film, at least the first in recent memory, to name itself after its soundtrack album.

This film has a "all that, and more!" vibe to it, advancing the nostalgia a half-decade or so to Flash Gordon era film (a notion that's catching at Marvel, judging by that Thor trailer), and amping up the space battles, wacky sidekicks and space opera plotting (let's hope it advances past the "I hope that guy doesn't drop that rock" plot hole stage). Here, we grab on to the Continuing Adventures! of Peter Quill (Chris Pratt, the internet's boyfriend), Gamora (Zoe Saldana), Drax (Dave Bautista, the surprising best part of the whole thing), and the aforementioned raccoon and tree (Bradley Cooper and Vin Diesel, cashing their easiest paychecks ever). There's also some gold skinned aliens to serve as our antagonists, instead of the blue guys from last time, and a bee-alien thing, and Kurt Russell showing up as a hinted-at crucial character to Quill's backstory. However, what we're all here for is the space battles and wisecracks (space wisecracks?) in this, the pulpiest of Marvel's pulpy products.

After the leggy(ish) performance of the last Guardians film, it's clear that we're in for a bigger opening – if not necessarily a bigger final total (at least not significantly so). It's clear that Marvel's gone drunk with power, launching movies like Ant-Man (an almost total remake of Iron Man) to $57 million, and Doctor Strange (admittedly one of their better untapped properties, if a tougher sell) to $85 million. It's Marvel's world now, with nary a flop in the post-Hulk era, and not even any real critical bombs to speak of, at least not on the level of some other comic-book film studios we could name.

Enthusiasm seems a bit muted for this film though, accounting and adjusting for the overpowering success of the first one. I don't think it's really attracting new fans, even if some of the converts from last time will rush out a bit earlier to see this film and give it a warm May box office welcome. It's telling that it gets the leadoff spot, where the ultimate summer champ can come from, or at least get awfully close to that top placement. Reviews are... pretty good, but not amazing, the ads are... pretty good, not amazing – but it's putting out a fun, campy vibe, which is the important part of this. There's a new benchmark for Marvel now, and we'll have to see if the $146 million or so this opens to satisfies that new reality.

As is now basically tradition, the first film of summer has the weekend essentially to itself, competing with the fourth weekend of the Fate of the Furious, and two out-of-nowhere niche targeted films. I Am Furious (8) has had a bog standard pattern for a giant franchise film past its prime, with huge drops, albeit still pushing across the $200 million mark. Of course, the real reason this franchise exists on this level is the near $1 billion in international box office it has, with the ratio between those two figures growing larger with every entry. It's now an absurd 4+ times for international divided by domestic, pointing to a worldwide total of around $1.5 billion again, even as domestic box office sags. This will crash to around $8 million this weekend.

How to Be a Latin Lover and Baahubali 2 came up the middle in a weekend that Hollywood basically abandoned, making headlines with double-digit openings on limited screencounts. It's possibly one of those things we should have seen coming, at least in the first case, as Eugenio Derbez, star of Latin Lover, had had another surprise breakout film with Instructions Not Included four years ago. I don't expect quite as strong a run this time, as that film debuted on just a few hundred screens and had more room to expand, though the strong supporting cast for this bilingual Spanish-English film (Salma Hayek, Rob Lowe, Kristen Bell) at least gives a chance. After a $12 million debut, I'd look for around $9 million this weekend, as the curious give it a look.

The Indian sensation Baahubali made its play last weekend too, hitting $10 million and in basically one weekend becoming the highest grossing film in North America from that country. The epic historical fiction action movie marks the emergence of yet another potential niche audience that can lift films into the higher realms of the box office with very few screens, though this result may be difficult to replicate. I'd look for a bit of a fall here, to around $5 million, though that's undoubtedly much more than has been expected.

The Boss Baby likely ends its reign of terror of relevance this weekend, coming in with about $5 million in its sixth weekend, and sliding towards about a $175 million final box office.