April Box Office Recap
By Steven Slater
May 4, 2017
BoxOfficeProphets.com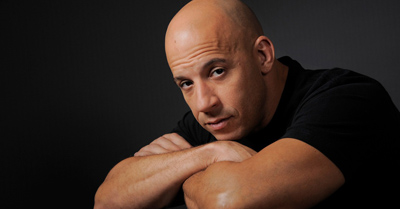 ---
In April we celebrate the resurrection of a man who has changed our world profoundly for the better. None other than our Lord and Savior, Vin Diesel. He appeared in our lives with a movie that was both Fast and Furious. Then, his character left us for a span of two films and eight years. But, yea, his return was foretold with a cameo appearance, and verily did he return to us, alive and well. And he reached out his hand, and he touched us, and said to us that we were not his friends, we were his family. And that life is lived one quarter of a mile at a time. And so it is, and so shall it ever be.

If I am struck down by lightning right about now, then this ends the April box office recap. If I am spared, however…

April has been earmarked for a few years now as the new "start" of the summer box office season if there is a Fast and Furious movie coming out. Ever since Fast Five opened on the very last days of April 2011 with $86 million, the franchise has staked out the month as its own. If the dominance was ever in doubt, name another movie that came out this April. Uhh...that triangle movie. And the Indian one. Oh, I know, Smurfs! Smurfs had a movie! It was called...umm...something something. Oh, right, and there was a movie called Unforgettable. How could I...you know what, I'm not even going to finish that sentence.

Yes, our number one movie in April is the world's oddest franchise after Ernest and Mr. Bean. Racing cars, then cars that facilitate heists, then cars that fly, float, swim, soar, and discover life on Mars. But they really did tap into something, with a diverse cast, exotic locales, silly dumb fun, and the Rock. Number seven in the series peaked with a huge opening weekend of $147 million and a worldwide total of a massive $1.5 billion, good for 6th all time (just a hair below the Avengers!). This was of course facilitated by all the buzz surrounding Paul Walker's untimely death, but it still would not have happened without the franchise being able to stand on its own.

The Fate of the Furious (should have been F8 of the Furious), opened to a tamer $98.79 million, second best for the series, and has amassed $193 million for the month. The big number, though, is the billion dollar mark in worldwide receipts, which F8 eclipsed on the last day of the month. It is the 30th film to cross that mark after Beauty and the Beast, and it may soon become just the 6th film to cross the billion dollar mark for international grosses. In case anyone is wondering, domestic gross is all of North America, international is everywhere else, and worldwide adds the two together. However, a new category may need to be added: China. F8 opened to $190 million in China, and has amassed $310 million for the month of April. Read that again. It's opening weekend in China equals the monthly gross (seventeen days) for North America. I think Jackie Chan will be the antagonist in the next film.

Okay, enough about the damn cars movie. Second for April is, perhaps surprisingly, Boss Baby. Capitalizing on a cute premise and Alec Baldwin's voice, families gave this movie $133 million for the month of April, after just one day of playing in March. It has held its own and was still number four this weekend, and with no big family films in May it should keep going for at least a few more weeks. I think kids went and saw this movie, whereas parents could just turn on CNN. Only one has a happy ending.

Third is the juggernaut from March, Beauty and the Beast. After crushing records all over the place, it could only be expected to lose a bit of steam. It still earned a powerful $119 million for the month, which is about ten times what that other Emma Watson film made. Rumors are already trickling out about a sequel where Belle is either a librarian/teacher at the castle, or perhaps an upper crust socialite sent to the guillotine in the French Revolution. If she lives perhaps should could then be in an updated Les Mis? The domestic total for Beauty is a towering $480 million, with $1.2 billion in the crosshairs worldwide.

Now we tumble. The top three movies for April had just about all the butts in seats this year, and the rest were just happy to be there. Number four was a movie that probably should have been direct-to-video/streaming, Smurfs: the Lost Village. Smurfs actually had the number two opening weekend of the month (not counting that March/April weekend), with a paltry $13.2 million, and a monthly gross of $38 million. This is way down from the previous two Smurfs movies, as each new film seems to collapse 50% from the previous on the domestic front. In this one the Smurfs discovered women, so I can only imagine where this goes next.

Fifth place is Going in Style, which you would have thought starred better hairstyles than Morgan Freeman, Alan Arkin and Michael Caine. Wait, there was a movie with three Oscar winners that came out in April! Wow, it must have been great! Well, it opened to $11.9 million and finished the month with $37 million, so it was about that great. Did I also mention it was directed by Zach Braff? Man, Garden State was a long time ago.

Sixth is about where most people start nodding off. Except for Scarlett Johannson, as Ghost in the Shell managed to get $32 million for the month and is struggling to get to the $175 million mark worldwide. I am still puzzled why this film did not do as well as Lucy (or why Lucy did so well), considering it feels like Scarlett Johannson was playing the same character (the voice...the action...the plot in many ways). I guess Lucy had Morgan Freeman, and we saw how that really brings home the bacon.

Seventh, eight, ninth and tenth are all holdovers from March as well, since April could not be revived from comatose after receiving a body slam from Dwayne Johnson. Power Rangers managed $30 million this month to bring its domestic total up to $84 million, which both feels like a lot and yet not enough for the franchise Lionsgate was looking for. Kong was still pulling in some dough, to the tune of $24 million in April, and it has just barely made more than $165 million in domestic receipts. It has passed the worldwide gross of the 2005 film, though, so I suppose that's something. Get Out is still being the little engine that could. After opening big in February, it was the number four earner in March and is number nine in April, a mind-boggling result for a $4 million film. It pulled almost $20 million in for April, which is probably how much they thought it would make total! Finally, tenth is Logan, another February holdover, which earned $17 million bringing its domestic total up around $225 million, another great result.

If you want to find the top ten box office earners that opened in April, you are going to have to scrape the bottom of the barrel. Case for Christ, How to be a Latin Lover and Baahubali 2 earned more than $10 million this month, followed by the dregs of The Circle, Unforgettable, Born in China and the Promise. Guardians of the Galaxy cannot come fast enough. It looks like the final numbers will put April at around $800 million for the month, which is a fairly good result considering how few movies impacted the box office. But strong holdovers and one blockbuster are apparently good enough, as 2017 may be pacing a bit ahead of 2016 by this point. Let us end this month with a sacrifice of mediocre films, and chant the holy rite of passage into May: I am Groot!