Friday Box Office Analysis
By Kim Hollis
April 15, 2017
BoxOfficeProphets.com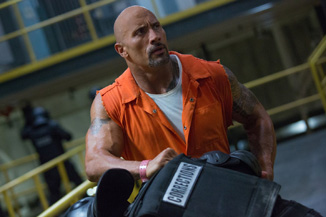 ---
Welcome to a beautiful mid-April Easter weekend, when thoughts turn to bunnies, eggs, jellybeans, the resurrection of Jesus Christ and...

Dominic Toretto, of course.

Yes, the Fast and the Furious franchise returns for an eighth (!) go-round. This time, Dom is being blackmailed into working for Charlize Theron or something. So, Kurt Russell (apparently fully recovered from the gunshot wound suffered in Furious 7) enlists convicted criminals Dwayne Johnson and Jason Statham, along with a host of the other people who have appeared in previous films such as Michelle Rodriguez, Tyrese Gibson, Ludacris, and Nathalie Emmanuel.

Also, Helen Mirren is part of it for some reason.

On Thursday evening, Fate of the Furious earned $10.4 million from its preview screenings. Its Friday total (including the Thursday sneaks) was $45.6 million. That's down significantly from Furious 7's $67.4 million Friday. Furious 7 had the final appearance of Paul Walker in the series and certainly had a strong box office showing as people honored and celebrated his life by coming out for the film. Also, something has felt a bit off about Fate of the Furious, whether it's Dom's theoretical heel turn or simply the ridiculousness of the stunts being stretched to impossible degrees.

On the plus side, Furious 8 did come out ahead of Fast & Furious 6, which debuted on its first Friday with $38.7 million. The two most recent films had Friday-to-Sunday multipliers of 2.5 (Furious 6) and 2.1 (Furious 7), so we can probably expect to see the Fate of the Furious come out somewhere in the middle, although Easter may cause some deflation. A 2.3 multiplier would give Fate of the Furious a three-day weekend total of $105 million, which is obviously plenty great. The film apparently tallied almost $200 million from international venues yesterday, so it's very likely to become the biggest international opener ever.

The remaining holdovers are well behind Fate of the Furious, with... sigh... The Boss Baby leading the way with $6.5 million yesterday. Smurfs: The Lost Village declined 34 percent to $2.7 million, while Going in Style fell 50 percent to $2.1 million. Gifted expanded to 1,146 locations and brought its total up to $1.1 million, a 162.5 percent increase. Remember that Easter is going to have a big impact on box office as families celebrate the holiday together. Movies that look like they had tiny declines yesterday are inflated because some people had the day off.