April 2017 Box Office Forecast
By Michael Lynderey
April 6, 2017
BoxOfficeProphets.com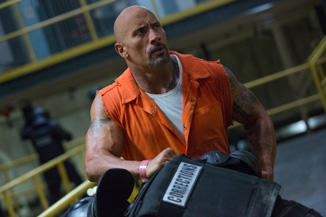 ---
After last month's onslaught of summer-quality blockbusters, April 2017 presents only a single high-stakes film (you know the one), surrounded by an army of titles that may not open above single digits (except, I guess, the new Smurfs movie). It's one of the barest slates I've seen in years, as April increasingly becomes a month where one film has a monopoly while the rest hold the fort until the Marvel Cinematic Universe arrives to officially open the summer.

1. The Fate of the Furious (April 14th)

It was between this and Smurfs 3.

Originally simple highway robbers of the old school, Diesel's gang of racers and thieves have grown into pseudo-middle aged government employees. Returning to the April date that launched a couple of the last films (and where the series has already staked out ground for 2019 and 2021, in case you had any other plans), part seven's series high of a $147 million opening and a $353 million total will likely not be replicated. But this eighth film should have no trouble delivering one of the franchise's biggest grosses. And how have we come to this?

From the moment John Ireland's wrongfully accused con fled the law in 1955's The Fast and the Furious to a cool June evening in 2001, when the late Paul Walker's undercover officer Brian O'Conner allowed highway robber Dominic Toretto (Vin Diesel) to flee the police and enter the popular imagination of blockbuster cinema, the Fast and the Furious films have carved their way into a legend of high-grossing American action - despite, in spite, and because of their flaws, excesses, and triumphs.

Whether you like them or only mildly like them (really, does anyone truly hate these films? What cold heart and cheerless husk...), they're just about the only action-blockbuster series left without [apparent] supernatural content, and must be regarded as one of the definitive franchises of the 21st century thus far; even if they haven't necessarily inspired a passionate, trivia-observant fanbase across the internet's message boards and tumblr blogs. The films have fully spanned our recent cinematic history, moving from California in 2001 to a commotion at the Miami docks in 2 Fast 2 Furious, 2003, drag racing across neon light-fueled Tokyo in Tokyo Drift, 2006, getting the gang back together to rough up Mexican drug cartels in Fast & Furious, 2009, careening through the streets of Rio with a monstrous metal-cased safe in Fast Five, 2011, moving through a spectacular half-hour chase with car, tank, and airplane in Fast Six in 2013, and, most recently, depicting two brilliant action scenes and a climax that was too absurd even for me, in Furious Seven, 2015.

The gang's been brought back together, the law is off their backs, and so what trouble have they gotten themselves into this time? Straight Outta Compton's F. Gary Gray directs, while Charlize Theron joins as the chief villain, with Helen Mirren spriting through the shadows as another threat. Elsewhere, Dwayne Johnson must team with Jason Statham's mass-murdering jailbird for the world's greater good, while Scott Eastwood is somewhere to be found among the film's rather luxurious running time (... 137 minutes). Oh, and as every trailer tells us, this little family's got a hole in its heart this time, because Vin Diesel's Dominic Torretto has seemingly turned over to the dark side! Heavens no! (he could even be in league with Optimus Prime, who goes bad in the upcoming Transformers 5, and with Robert Downey, Jr., who is committing villainy by his mere presence in the upcoming Spider-Man film).

The big action set-piece this time involves cars fleeing a big submarine as the ice collapses around them on a grand frozen lake. That's pretty good, but my idea for a future Fast and Furious stunt? Torretto and crew must drive from on top of one moving plane, 35,000 feet in mid-air, onto another, nearby, plane as it flies by at similar speed. As their vehicles careen away and into the ground (don't worry down there, the cars've got parachutes), Dom and company break open the side door and stow away in the cargo hold, surprising the unsuspecting drug lord/arms dealer of your choice. I'll see you in 2019.

Opening weekend: $115 million / Total gross: $270 million

2. Smurfs: The Lost Village (April 7th)
The blue-hued humanoid forest critters of the 1950s Belgian comic book series return in roughly their fourth film, following the 1983 cartoon and the pair of live-action adaptations of recent years, the latter two part of the nostalgia wave that brought back the 1980s on its way to its current destination, the early 1990s (see the Angel Grove references scattered throughout the forecast). I didn't see the cartoon, and harbored no particular ill feelings towards the last two Smurfs films, though I will confess that I did not spend the last four years thinking up story ideas for another sequel, nor writing the studio fan letters in pleading request for it to be made (although I did consider it). This outing eschews the live-action cast of the 2011/2013 films (Neil Patrick Harris and Jayma Mays must have been devastated), placing the story in tourist-friendly Smurf-land and avoiding the token visit to human-infested metropolis like New York City (all magic portals from fantasy universes lead directly to New York - and Angel Grove, California, of course).

The cast consists of all-star voices superimposed into smurf faces, too many even for me to recount here, though Demi Lovato replaces Katy Perry as Smurfette, and Mandy Patinkin takes over for the late Jonathan Winters' olden tones as Papa Smurf (Anton Yelchin voiced Clumsy Smurf).

I was a little surprised that The Smurfs 2 took in only $71 million, almost exactly 50% back from the 2011 Smurfs. Therefore, we can perhaps surmise that this new outing is headed for a little drop in grossings, too, though it won't decrease all too much, I think: though The Boss Baby is still on the loose and those Born in China pandas remain adorable, the April slate is bereft enough of content, especially much aimed at very young audiences. If you dig smurfs, dig away.

Opening weekend: $23 million / Total gross: $68 million

3. Going in Style (April 7th)
Director Zach Braff moves from pseudo-auto-biographical material like Garden State and Wish I Was Here to directing a mainstream comedic entertainment, a remake of the 1979 heist film of the same name, about three enterprising gentlemen who choose to relieve the doldrums of their senior days by committing a bank robbery in lieu of their canceled pensions (it's Calendar Girls meets Ocean's Eleven, see). The original's leads were legendary comedians George Burns and Art Carney, along with master teacher of thespians Lee Strasberg, all three of whom enjoyed a career renaissance in the 1970s (by the end of the decade, Burns and Carney had won an Oscar a piece, while Strasberg was nominated, though not, as it were, for Going in Style).

Here the lead three are played by the much more prolific actors Michael Caine, Morgan Freeman, and Alan Arkin, veterans of any dozen of films about senior citizens who embark on special missions, road trips, or "one last" adventures to redeem their life-long dream. In the original film, they didn't care much if they got caught, since they figured that prison could only be an improvement (three meals a day...), and in a stroke of good fortune, it's likely that the quality of your average incarceratory facility has only improved since (anyone with experience to the contrary is free to correct me, though only in writing). For these men, it's a win-win, and the film too has a decent shot at drawing in an underserved demographic to outrank all the month's other non-sequels.

Opening weekend: $9 million / Total gross: $30 million

4. The Circle (April 27th)
The long-awaited teaming of Tom Hanks and Emma Watson is granted us with this adaptation of the Dave Eggers novel, about an ingenue (Watson) who lands in the headquarters of a technological mastermind/surveillance guru (that's Hanks), and is duly impressed with his many accomplishments, although only before discovering all his sinister machinations, which only she, of course, can, would, and will stop. (Hanks starred in another Eggers tome, A Hologram for the King, last year. Quite good, actually). The plot reminds me of AntiTrust, that anti-computer mogul thriller with Ryan Phillippe, and, with its all-knowing corporation, also of the Spider-Man comic book character Authority, a man who was so wronged by a critical fact unbeknown to him that he spent the rest of his life glued to a thousand screens, transmitting every piece of vital information about the world directly into his brain (this is prescient).

Star Wars lends out John Boyega for a supporting role, Hanks clearly did great in, and as, Sully, while Watson is now enjoying a starring role in one of the biggest movies of all time (which shall not be named here, but let's just say its box office makes the Harry Potter films seem modest in comparison). While it is certain that when the history of Watson's 2017 adventures is written, The Circle will have to remain an addendum, I think it has a decent shot to be that film that joins Fast Eight and Smurfs Three as an opener above single digits (and beyond!).

Opening weekend: $9 million / Total gross: $29 million

5. Born in China (April 21st)
The exposition-filled and geographically-obtuse title aside, this is an adorable DisneyNature documentary about the noble largesse of our animal friends, here paying tribute to the orient's mighty panda. For the math geeks among us, this is the studio's sixth such documentary since Earth, which began the trend with a $32 million total in 2009, unmatched by the franchise since, although Chimpanzee's $28 million in 2012 gave it a try. All seven were released on roughly this same April weekend, in tandem with Earth Day, and presumably with little regard for box office glory (the financial indulgences of the Marvel Cinematic Universe and the Star Wars Traumatic Megaverse help pay for these nature films, I presume).

So what have we here? The direction is by Lu Chuan, a known filmmaker in this film's title country, and the narration is by John Krasinski, who bears no particular physical resemblance to a panda, if it matters, but whose voice is needed because while pandas are wonderful animals, they don't make great conversationalists. April 21 audiences, if given the choice between Katherine Heigl with a butcher knife and a Chinese panda with a bamboo stick, may well select the latter, although this is another time where I might disagree with popular tastes.

Opening weekend: $6 million / Total gross: $23 million

6. Phoenix Forgotten (April 21st)
One of those movies about a spunky group of teenagers who venture in the dark of night into the haunting unknown, never to be seen again, except in shaky-cam found footage timed and photographed precisely perfectly to elicit the same reaction as an early 1980s teen slasher film (oh, how I miss those!). This film's vanished are investigating an alien space landing (so, yet again, the creature wasn't nice), and the setting is the mountainous/cavernous Southwest USA terrain so beloved by fans of alien invasion conspiracies (and how wrong they are - everyone knows your average alien monster lands down in Angel Grove). I write in generalities because I have no particular insights into the film or its box office chances, other than that it is the month's only strictly horror release, and should by virtue of its very existence perform somewhere along the lines of its genre siblings and cousins.

Opening weekend: $8 million / Total gross: $22 million

7. Unforgettable (April 21st)
A sort of modern-day update of the legendary 2009 film Obsessed posits Katherine Heigl in the Ali Larter role of the scorned and possessive femme fatale, with Rosario Dawson sort of essaying Beyoncé as the terrorized woman who takes matters into her own hands. Geoff Stults gets the Idris Elba role, and will presumably let the women settle this amongst themselves (just once in one of these movies, I'd like the husband to leave the good-hearted lead for the psycho ex, with the two clutching each other tightly as the thunderstorm and rain washes away the evil, while the credits begin silently rolling over their person).

I always liked Heigl, who went through a romantic comedy phase (like the flu) with 27 Dresses and The Ugly Truth, and is starring in her first live action wide release here since The Big Wedding four years ago. Welcome back. The film seems old-fashionably quaint, like the kind of post-Fatal Attraction thriller you happen to find on the April 1993 release schedule one sunny mid 2010s day and think, "hey, I never did see that." Then you do. Completionists will check it out. I am a completionist.

Opening weekend: $7 million / Total gross: $15 million

The rest of the month's calendar is a mash of potential wide releases, whose propensity to expand above, say, 800 screens, remains inconclusive. The biggest names are The Lost City of Z, an adventure film in the Amazon, with Charlie Hunnam, and by James Gray; Free Fire, the new Ben Wheatley film involving betrayal, Brie Larson, and a big warehouse where many gunmen can work out their differences; The Promise, about the Armenian Genocide; Colossal, where Anne Hathaway's love life collides with a giant monster attack (metaphors not included); the parody How to be a Latin Lover (hey, now that you mention it, I was just about to ask); Sleight, a thriller from Blumhouse (you know, of Split and Get Out fame); and Gifted, where Chris Evans must save his niece, a math genius, from an eternity of, and I quote, "talk[ing] nontrivial zeros with a bunch of old Russian guys". I thought it was opening everywhere on April 7, but it looks like it may take a few weeks.

Some of these films will get wide releases. Many will not. It's up to you.