Weekend Forecast for March 3-5, 2017
By Reagen Sulewski
March 3, 2017
BoxOfficeProphets.com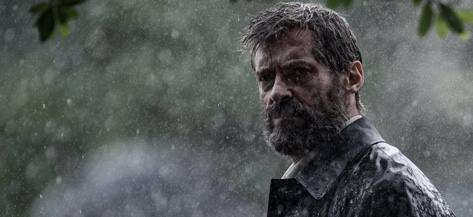 ---
The first of what looks like five massive weekends in a very summer-looking March schedule sees what may be the swan song of a beloved character (at least by its original actor) leading the way. We're all benefiting from the year-round scheduling idea now.

In the world of the X-Men franchise, the continual failure to be able to produce a top flight Wolverine standalone movie has been a puzzler (though to be honest, and possibly unpopular opinion here, they're basically one for six in the regular series anyway). Logan seems like it may have cracked that adamantium-coated nut by going after the Old Man Logan story crossed with X-23 (ask your closest nerd). Set in the future, it sees a grizzled Wolverine dealing with a world in which most mutants have been killed, and he's on the run and/or in hiding. Enter a sick and dying Professor X with a favor to ask, that he protect a little girl that seems to share some deep similarities to him. Meanwhile, those abilities have attracted the attention of some very bad people who'd like to use her in much the same way Logan was used before.

Just from that description, there's not much to signal that it's all that different from any previous X-Men movie, but it's the execution of this idea where it seems to stand out. Directed by James Mangold (Walk the Line, Cop Land, and the semi-okay previous Wolverine movie), it almost takes the form of an indie road movie, interspersed with ultra-violent, Peckinpah-ish battle scenes. Hugh Jackman, at nearly 50 and tired of the regimen it requires to play the part, has said this will be his last time in the role, leaving him free to put all the baggage of the nearly two decades of this role into the film, and making it a film about family and regret and choices – in other words, the rare superhero movie that's actually *about* something other than action. Carrying the consequences of his life as a warrior, he's a nearly broken man despite being nearly indestructible.

At 77, there's a good chance this is Patrick Stewart's last turn as Professor X as well, piling another bit of pathos onto the film. It's also helped along by some superior trailers and commercials, and what would have been the best reviews of the year if not for last week's Get Out. The 2013 version of this franchise had a sharp drop off from the rest of the X-Men franchise, no doubt reeling from the sizzling garbage pile that the 2009 movie was, one of the things that almost killed the brand completely for the movies. Creatively, this seems to be a big, big win, though how much of that turns into box office is a big question. One can look at the jump from Batman Begins to The Dark Knight as an example of a recovering franchise, though there's a looser connection here between Logan and its previous films. It is, however, a story than X-Men fans have been dying to see turned into a film, and the apparent respect and seriousness of the treatment should be a major boon to its box office. I see a return to something closer to that 2009 number, with around $77 million.

The Shack is an adaptation of 2007 best-selling religious/spiritual novel that wasn't without its controversy. Sam Worthington stars as a man whose daughter is murdered on a camping trip by a serial killer (good start!), and after falling into a deep depression, starts to receive mysterious notes to come to the shack in the woods where his daughter's murder probably happened. Once there, he starts to see visions of the shack as a lush paradise, and is visited by three figures who represent... well, I'm not going to tell you if you can't guess.

The story is pitched as a novel about acceptance and healing, but doesn't seem to realize what a horrendous message its sending. Reviewers haven't missed that, giving it a hard pass as treacly and borderline offensive with a lot of sermonizing (perhaps not a bad thing to its target audience!). Its worst sin, however, seems to be just being boring and talky, playing a bit like a more explicitly religious version of this holiday season's misfire Collateral Beauty. This is likely to appeal just to church-going crowd, and maybe not even that, as it's been heavily criticized within that world. I'd look for just $8 million here this weekend.

Shamelessly nabbing the basic plot structure of Groundhog Day, Before I Fall moves the repeated-day time loop premise to high school, where doe-eyed Zoey Deutch (daughter of Lea Thompson) experiences the same day over and over again, improving each time until it hopefully no longer ends with her in a car careening off the road. A somewhat shallow and toothless version of the scenario, it at least has a positive message (be nice to people! What a revelation) and an attractive-looking cast, but it also has the problem of appealing to teen audiences, who are small in number and relatively disinterested in non-splody movies. A modest $5 million for this weekend should be in store.

Circling back to last weekend, Get Out saw its reverent reviews catapult it into a $33 million weekend, the rare case where critical acclaim pushed a movie into a huge weekend – and for a horror film at that. Thanks to amazing word-of-mouth, it has a chance to decent legs, though that's a lowered bar for a horror film, and around $21 million will fit that bill this weekend.

The LEGO Batman movie lost its top spot, though it still held well with $19 million and will hit the $150 million mark in the very near future. Particularly as its the only real family option this weekend, it should bring in about $12 million. John Wick: Chapter 2 seems on track for around $110 million or so domestic, and should earn about $6 million in this frame, perhaps losing a bit to Logan, but not much relatively.

Of Oscar films, La La Land has the best chance for legs of films that were already in wide release, probably holding at $5 million after losing out on Best Picture – though the circumstances in which it lost make for some solid publicity. Similarly, Moonlight will relaunch in around 1,500 venues this weekend, but will probably still struggle to make a mark on the box office, perhaps with around $3 million.