Weekend Wrap-Up
The Box Office Good, Bad and Ugly Over Oscar Weekend
By John Hamann
February 26, 2017
BoxOfficeProphets.com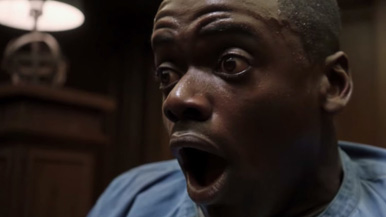 ---
We've got a little bit of everything this weekend at the box office - massive success, massive failure, and a few films vying for Oscar on Sunday night.

What a weird and wild February it has been at the box office. LEGO Batman and Fifty Shades fell behind their predecessors, and we've seen some nasty flops, including Rings, The Space Between Us, Fist Fight, A Cure for Wellness, and two of the three films released this weekend. Ineptitude at the box office has ruled the second month of the year, and the average opening for the eight films that did not open on February 10th came in at $10.7 million - and that includes a $30 million exclamation point from one of our openers this weekend. If anything has aided the box office through the month of February, it has been the Oscar films, as Hidden Figures, La La Land and Lion have been stalwarts in the top ten throughout the month. Thankfully, March looks frightfully strong, with Logan, Kong: Skull Island, Beauty and the Beast and Ghost in the Shell ready to absolutely rip it up.

This weekend, the box office recipe consists of one-third massive success, mixed heavily with two-thirds painful failure. Openers this weekend include Get Out, the much buzzed horror/thriller from Universal and Jason Blum, with the partnership looking to build on the success they found with Split, which crossed the $200 million worldwide mark this weekend on a production budget of less than $10 million. Get Out cost even less, and is the brainchild of the usually funny Jordan Peele, whose involvement provides even more mystery this weekend. On the ugly side, the two other openers include Rock Dog, another made on the cheap animated release from Lionsgate, and Collide, a film with a stellar cast that includes Nicholas Hoult, Felicity Jones, and Anthony Hopkins, but was a Relativity Media castoff that was picked up and ignored by Open Road Films. So, on Oscar weekend, the top 12 films at the box office are at risk of finding new lows for the weekend over the last number of years.

Let's start with the good news - we have a big winner at number one, which is feeling a bit like a repeat of the January 20th weekend, when Split debuted to $40 million. This time around, the same studio (Universal) and production company (Blumhouse) are involved, and the genre is the same (horror/thriller), but instead of M Night Shyamalan at the helm, the auteur of the day is Jordan Peele, as the writer/director explodes onto the scene with Get Out, a critically praised and financially successful first feature. Normally known for comedy, my eyebrows raised when I heard that Peele was behind this, thinking it was a joke, like a Scary Movie retread. Boy, was I wrong.

I can't begin to tell you how shocked I am to make this statement: Get Out, a low budget horror thriller, is 100% fresh at RottenTomatoes. This isn't a 12 review 100% fresh film - it is a 132 review 100% fresh rating, Even Mad Max: Fury Road had a dozen blind critics write negative reviews (albeit out of a possible 358), but the current status of Get Out is simply stunning, leaving us to wonder if this kind of buzz would translate into box office dollars. It wasn't going to need much, as this is a Blumhouse production, so the $4.5 million production cost should be no surprise to anyone. The fact that it's likely completely in the black (including P&A), after three days of release should raise some eyebrows.

Get Out got started on Thursday night with a preview amount of $1.8 million, a similar amount to what Split did on Thursday ($2 million). The number was impressive, and unless it was extremely frontloaded, indicated that the tracking estimate of $18 million for the weekend was going to be far, far under the actual. Compared to Split, Get Out did not have nearly the same amount of marketing support that the Shyamalan film did, as Universal machine gunned that ad everywhere on TV, where Get Out spots were much harder to find - if you weren't looking. What it did have was a searing buzz based on film quality, starting at Sundance where it received the coveted "Secret Screening" slot. Buzz exploded from there, and continued (due to the RottenTomatoes score) all they way up to release.

Because of this slow building buzz, this horror thriller will not behave like its genre at the box office. Usually with a horror flick, we will see a high gross on Friday night that trails off over the weekend. With Get Out, I don't believe that will happen, as even with the Oscars on Sunday night, there is a high curiosity factor here, which will drive business all weekend. The combined Thursday/Friday gross more than doubled the $4.5 million production budget for Get Out, coming in at a powerful $10.8 million, eliminating any doubt that the tracking was completely off, or maybe just undercooked for a buzzy film like this. For Jason Blum, I find it amazing to think that he has had two films open within six weeks of each other that grossed a combined $25.4 million on opening day, versus a combined production budget of $13.5 million. That kind of one-day result from two films in a month and a half is unheard of.

Some horror films dip as they come into Saturday, but not the last two Jason Blum films. Split rose 13% from a Thursday assisted Friday, as the Saturday was strong - leading to that $40 million opening. Get Out was the same, It rose 17% from Thursday/Friday to table a $12.7 million Saturday. That led to a $30.5 million opening weekend earning that from only 2,781 screens, whereas Split pulled its haul from 3,038 venues. For a film with a director with no resume and no star power to drive audiences, this result is fantastic for Universal, Jason Blum and Jordan Peele. Jordan Peele can likely write his own ticket after this opening, as the reviews and now the box office result will make him the flavor of the month in Hollywood.

The best news from this result is that moviegoers showed up because they heard this was a good film. This website has always embraced the uptick in ticket sales due to films simply being good, and Get Out is the perfect example. I spoke to a non-movie fan from a very small town today, who reported that she was going to travel the 45 minutes she needed to, because Get Out had earned the 100% fresh rating at RottenTomatoes. This is someone that would never have seen this film, but she picked up on its goodness through social media and impacted the box office because of it.

Sometimes, when you write a piece like this for as long as I have (15+ years), the odd mea culpa has to come out. There were a number of years where I dumped on Jason Blum in this column, mostly during the later Paranormal Activity films, that felt more like a cash grab than moviemaking (the first PA made Blum, as it earned almost $200 worldwide versus a budget of $15,000), as the quality dipped as the films went on. Now, having produced films like Damien Chazelle's Whiplash (yes, that Whiplash), Stephen Daldry's The Reader, Creep with Mark Duplass (Safety Not Guaranteed), The Jinx: The Life and Deaths of Robert Durst, the little seen Hush (see it if you haven't), and now Split and Get Out, Blum has put a resume of films together that are made with low budgets, but are obviously projects where the creative teams are left in control.

Hopefully, moviegoers will continue to support good films instead of expensive retreads of the same thing over and over. The trend is changing, and word-of-mouth should be as strong for Get Out as it is for Split, as it earned a never-seen-with-horror Cinemascore of A-, with younger audiences giving it an A+. Get out there and support a film like this one - please!

Finishing a much more distant second than expected is The LEGO Batman Movie, now in its third weekend. This animated feature has to deal with coming off the long weekend in the last frame, which leads to a hangover frame, as kids aren't as free. The well-reviewed (91% fresh) animated flick earned another $19 million and was off 42% compared to last weekend. The first LEGO Movie was in a much better position at this point in its run, with $183 million in the domestic bank after three weekends, but the $133 million LEGO Batman has earned to date is respectable enough. The LEGO Batman Movie also crossed the $200 million worldwide mark this weekend, so the $80 million investment is going to be fine (I believe films need to make three times their budget to be profitable), but I have to wonder if putting Batman in the title is turning off girls. More on that next week.

John Wick: Chapter 2 (aka John Wick 2) pulled ahead of Fifty Shades Darker for the first time this weekend, and is our third consecutive well-made film (90% fresh) in the top ten. John Wick 2 earned another $9 million and fell 45% in weekend three. Made for $40 million and distributed by Lionsgate, this is going to be a huge win for the studio, as it crossed the $100 million worldwide mark this weekend and will go much further than that.

The Great Wall drops to fourth, as North American audiences seem uninterested in this Chinese release. After opening to $18.5 million las weekend, the Matt Damon starrer declined 53%, and the film earned $8.7 million in its second frame. This one cost $150 million to make and has earned $245 million overseas ($170 million in China), but the domestic gross lags with only $34.4 million.

Fifty Shades Darker is fifth. The Universal release got spanked hard this weekend, as the lusty thriller could only manage $7.7 million and dropped 62%, after earning $20 million last weekend. The domestic total rises to $103.6 million, but the real money is overseas, where Fifty Shades Darker has picked up almost $225 million, for a combined $325 million plus, against a budget of $55 million.

Sixth is Fist Fight from Warner Bros. This miss started with $12.2 million last weekend, and this weekend, it falls into the toilet, earning only $6.4 million. That gives it a nasty decline of 48%, a domestic cume of $23.3 million, and no chance of recouping its $25 million budget.

Seventh is Hidden Figures, as it rides into Oscar weekend as a box office superstar. In its eighth weekend of wide release, Hidden Figures found another $5.9 million, off a slim 19% compared to last weekend. The Fox release has now picked up $152.8 million stateside and another $23 million from a few choice markets. Should it pull a rabbit out of its hat and win Best Picture tonight, who knows where the box office goes, as that would be a huge story.

Likely the big winner at the Oscars tonight, La La Land finishes eighth. The Damien Chazelle flick added another $4.6 million and held steady compared to last weekend. The $30 million Lionsgate release has now picked up $140.9 million on the domestic side and almost $230 million overseas.

Ninth is the other Universal/Jason Blum release, Split. This horror/thriller earned $4.1 million in its sixth frame, and dropped 43%. Split has now picked up $130.8 million against that $9.5 million budget, and has crossed the $220 million mark worldwide.

Tenth is Lion, our third Oscar nominee in the top 10. This one has built on its weekend gross every weekend since January 27th, but dips a bit this weekend. Lion earned $3.8 million over Oscar weekend and fell 9%. LIon was made for $12 million. It has picked up $42.8 million stateside, and is approaching $50 million from overseas theaters.

Our other two openers, Rock Dog and Collide, finish outside of the top ten. The animated Rock Dog earned $3.7 million this weekend from 2,077 screens for Lionsgate. There are a couple of sources that put the budget at $60 million, but that seems high to me. It has put up about $8 million in overseas business but will finish at a loss.

The forgotten release this weekend is Collide, and it joins the worst openings for a film released on more than 2,000 screens. Made and dumped by Relativity, Collide could only earn $1.5 million this weekend, which means it joins recent losers like Morgan ($2 million opening on 2,020 screens), Warren Beatty's Rules Don't Apply ($1.58 million, 2,382 venues) and Zac Efron's We Are Your Friends ($1.77 million, 2,333 venues). Collide cost $21.5 million to make.

Overall, theater owners and studios will be happy to have February behind them. This weekend, the top 12 films earned only $107 million, which is ahead of last year when the top 12 found $96.5 million. Next weekend should have a big winner in Logan, which is likely the last Wolverine film, Before I Fall, a drama with Zoey Deutch, and something called The Shack, from Lionsgate.