Weekend Forecast for January 20-22, 2017
By Reagen Sulewski
January 20, 2017
BoxOfficeProphets.com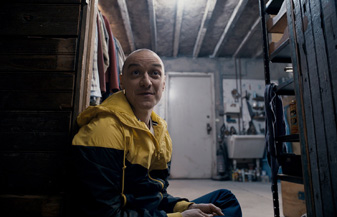 ---
Reboot and pointless sequel season is now year-round, apparently, as this weekend is headed by a decade-plus later return to a franchise that seemed a bit silly even at the time. Another controversial figure tries to return to film glory, along with an expanding Oscar hopeful, for a fairly diverse January weekend.

Having gone fully mad with power, Vin Diesel has revived yet another (or should one say, the other) of his moribund franchises with xXx: The Return of Xander Cage. The original film, which debuted back in the heady days of 2002, had Diesel as an extreme sports enthusiast shanghaied into working as a secret agent for... some reason or another lost to time, and which had him use all his tricks to foil whatever plot I can't be bothered to look up (something, something "Bitches, come!"). Hot off the success of the first(!) Fast and the Furious movie, it made a solid $140 million, and then Diesel grew disinterested in the idea. He was replaced with Ice Cube for the sequel and *killed off*, but since when has that ever stopped Hollywood from using an idea?

Anyway, now that Diesel has generated literal *billions* from turning the F&F franchise into a live-action cartoon/superhero movie, he gets to do what he wants, and what he wants to do is something he's already done (it's marketable, you see). So here, he resurrects, almost literally, his character who is waaaaay too old to be all "Extreme!" under the service of Samuel "Cameo" Jackson's CIA handler to fight some other world terrorist, somehow leading him to race motorbikes across the ocean at one point...okay...

Smart enough to realize that he needs a bit of a supporting cast for something like this, there's a team assembled around him of capable action stars and or buzz-worthy people, such as Donnie Yen (recently of Rogue One), Tony Jaa, Ruby Rose, Nina Dobrev, and Ice Cube in a sort of emasculating appearance. The hope obviously is that the enormous success of the Fast & Furious franchise will rub off on this one – and it probably will to an extent, in that it has gotten made. However, the power of brand is very, very strong, and the F&F series has also become popular on the extent of its well known characters (well, caricatures), which if there are to be more xXx films, will have to be established here. Reviews peg it as a serviceable action film but the whole exercise seems a bit desperate and should start with around $26 million.

Once Hollywood superstar director M. Night Shyamalan is attempting a return to respectability with Split, his latest horror opus. After temporarily conquering the world in 1999/early 2000s, he sunk into self-parody and believing his own hype, reaching a nadir with The Happening, a contender for all-time terribleness. Two years ago's The Visit may have pulled him out of a nosedive somewhat, and while its $65 million domestic total wasn't amazing, it did manage a few positive reviews for its "scary grandparents" story.


Split sees James McAvoy play a split-personality sufferer who kidnaps three women to hold in his basement. Some of his personalities are friendly and sympathetic, while others are more malignant, leading the trio to try to play them off each other in order to gain their freedom. While it's a bit of a cliche of a movie idea about the insane, it's not without its potential, at least for those who haven't permanently written Shyamalan off as a director (yo) with potential for anything more than guffaws. However, based on reviews, it may be a fun little pot boiler with an anchor of a performance from McAvoy. We might be settling into a new era of moderate success for Shyamalan's film instead of the expectation that they're world beaters, which is a decent compromise. I'd look for about $21 million this weekend.

After Spotlight's win for Best Picture last year, there was the usual look ahead to see what its stars were doing in the next year, since those are often places for next year's nominees to come from. In the case of that film's lead Michael Keaton, undergoing a late-career renaissance, The Founder was circled in red pen. The story of Ray Kroc, the man who took McDonalds from a small chain to a world-bestriding behemoth of fast food.

A story of innovation and American enterprise, it's also a bit of a story about the rise of America in the late 20th Century, and how Kroc, through force of will and a spark of genius, turned it into a new way for the world to consume food. As well, it's a story of betrayal and savvy, as Keaton's Kroc slowly but surely finagles the company away from its original owners, the McDonald brothers (played by Nick Offerman and John Carroll Lynch). Directed by John Lee Hancock (of The Blind Side fame) and written by Robert Siegel (The Wrestler), it has a strong pedigree for awards success – but has either just gotten lost in the mix of this loaded awards season, or there's something just not quite excellent about it, as no guilds or boards have come calling for it. Having had only a qualifying Oscar run, there's not much to interpret beyond that, however, these types of biopics are rarely giant successes out of the block. Keaton is playing a nice blend of snake and likable, and the subject matter is obviously something people are intimately familiar with, but isn't necessarily a story they were dying for. Opening in just 1,100 venues, around $9 million for a critically-acclaimed prestige picture with a moderate cast seems about right.

Hidden Figures is our first thing that's showing real legs in 2017, as the space race/civil rights biopic dropped less than 10 per cent last weekend, likely leveraging the MLK Jr weekend for its subject matter. That'll probably not last this weekend, but it's a strong showing nonetheless, and it should pull in a solid $15 million this weekend.

La La Land had a very successful expansion, taking second place with $14 million, and probably the pole position in the Best Picture race as it heads towards $100 million. No more expansions this weekend for the jazz-themed modern musical, but it should pull in $12 million this frame.

Other notable carryovers in this deep bench of a weekend include Sing, which is headed for about $275 million domestic ($9 million this weekend), Rogue One, which passed $500 million mid-week and adds $8 million this weekend, The Bye Bye Man, which will get pummeled and earn $6 million in its second weekend, and Patriots Day, a solid procedural, which should take in about the same. Monster Trucks may manage around that much as well, though as one of the pricier movies in the market right now ($150 million budget), this is an epic disaster.