Weekend Forecast for January 6-8, 2017
By Reagen Sulewski
January 6, 2017
BoxOfficeProphets.com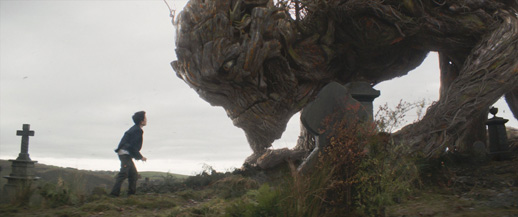 ---
The first proper weekend of the new year is a traditional slot for expanding Oscar hopefuls, and we have our share of those. In what's now a surprisingly busy weekend, there's also a trend developing of an orphaned sci-fi/horror franchise or franchise-hopeful being dropped on us to start the year off with some suck. Oh yeah, we've definitely got one of those here too.

Nearly 14 years after the first entry in the series, the Underworld series is getting its fifth edition of its teal-tinged, vampires vs. werewolves (sorry, *Lycans*) CGI fest starring Kate Beckinsale, who might just be making these movies as cover for actually *being* a vampire. Whatever you might say about the series, it definitely had its own style, and also included the innovation of bringing machine guns and skintight leather into the mix.

Underworld: Blood Wars continues the whole shifting loyalties bit with various clans going against each other for magic relics and giving stentorian speeches about this and that between highly choreographed fight sequences. While this was once legitimately innovative, it's turned a bit tedious, although it's a franchise that's managed to keep its fans happy over the years, with opening weekends ranging between $20 and $27 million. The actual plot of this one is kind of irrelevant, as it's basically "get the thing and kill all the other things trying to stop you" cinema, albeit with a bit more light on its subjects than in other entries. As you might suspect, international box office is a big part of the importance of this series now, so this weekend is slightly beside the point, but it is a franchise that's held that audience beyond all probability. Reviews are as terrible as you might expect, but let's face it, if you're interested, this didn't chase you off any of the Underworld films after the first one either. I'd look for about $21 million here.

The expanding film likely to do best is Hidden Figures, a biography about three black women instrumental in the space program in the 1960s, thanks to their math expertise, but who had to battle multiple levels of prejudice to get to where they were. Taraji P. Henson, Octavia Spencer and Janelle Monae play Katherine Johnson, Dorothy Vaughn and Mary Jackson, who were the brains hidden in the background who confirmed that yes, this crazy idea of putting a man in space was possible. That they did so in the middle of the Jim Crow south makes this all the more remarkable, and the film shows them serving their country at the same time large parts of it thought they were inferior.

Possibly the ur-60s biography, combining the Space Race and the Civil Rights Movement (could Vietnam not have brought in here somehow?) it's "merely" a biographical issues film, but by all accounts a very well made one with fantastic performances from the lead trio to anchor it, along with serviceable jobs from Kevin Costner, Jim Parsons and Kirsten Dunst in supporting roles. It's had a strong limited run so far with over $2 million in two weekends on just 25 screens, and it expands now to around 2,500 venues. With Oscar hype and a strong ad campaign, it should be able to bump up to about $13 million this weekend.

A Monster Calls expands to about 1,500 venues from its limited release. A coming-of-age story similar in tone to Iron Giant and superficially similar to The BFG, it features a young boy who's bullied at school and is dealing with the terminal illness of his mother (Felicity Jones) when a giant, tree-like monster appears at his window (voice and mo-cap of Liam Neeson) to spin him fantastic yarns, and requiring one in return. Thus, he's taken on a journey of self-discovery and comes to terms with the harsh realities of life. Fun times, take the kids!

In the hunt for a few Oscars, mostly in below-the-line categories, its limited release run was underwhelming, though it may just be the kind of film that can't draw without a big national marketing campaign – those do occasionally happen, although it's rare. Reviews are solid, and it has a sharp look to it, but its depressing subject matter and lack of star power probably hobble this one to about $7 million this weekend.

With Christmas week over and done with, we should see an end to the enormous weekends from those holiday leftovers, with kids films in particular taking a hit. This will probably be the difference in why Sing won't be able to pass Rogue One for its first weekend at the top of the box office, even after Rogue One showed surprising weakness over the New Year's weekend. That may just be the pattern for Star Wars films over this period, however, rule breakers to the core. I'd look for a sharp drop to about $25 million, but still enough to hold off Underworld and Sing, whose kiddie audience has other things to do now, and it drops to about $22 million.

Sci-fi odyssey Passengers drops this weekend to around $9 million and will struggle to reach the $100 million milestone – this is a significant upset given the hype of its cast and setting. Moana, meanwhile, should have a $6 million weekend, remaining in relevance a month and a half after release and showing Disney's continued savvy in scheduling. Other relevant films include the Oscar seeking Fences and La La Land, each coming in with about $7 million, and the decidedly not Oscar seeking Why Him? with around $5 million.