Top Chef Charleston Recap: Episode 5
By Jason Lee
January 4, 2017
BoxOfficeProphets.com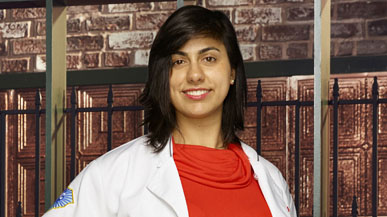 ---
Happy New Year from Top Chef land, where one cheftestant already has a New Year's resolution ready. Emily resolves not to be such a drag on her Top Chef teammates, having almost sent Brooke home for a bloated, mess of a dish. Meanwhile, Silvia celebrates her birthday in a low-key manner, all too familiar with the birthday curse that tends to show up for Top Chef-ers (for example, Leah packing her knives and going home on her birthday on Top Chef New York). Feeling all of his birthdays is Sheldon, who hurt his back ten years ago and is straining to push through the pain.

He does so with the rest of the cheftestants in a perplexing Quickfire. The chefs show up in an empty kitchen with no individuals around and few lights on. Standing around in utter bewilderment, a door opens revealing a table full of ingredients and the Quickfire timer starting a countdown from 40 minutes. The cheftestants scurry over to the table before Sylva, in seeing self-rising flour, eggs, and buttermilk, deduces that it's a biscuit challenge.

Right or wrong (and he's right), the chefs take it and run. Brooke starts making a biscuit dish incorporating flavors from bagels and lox, while Sheldon, who's never made biscuits before, copies whatever she does. Shirley's also struggling with a lack of familiarity, noting that she avoids baking at all costs, even steaming her cheesecakes in her restaurant.

When the time expires, Padma strides in with a big, beaming smile. "Miss me?" she asks the flustered chefs. She congratulates them on figuring out that they needed to put their own spin on the biscuit, and she introduces John Currence, today's guest judge, who makes the best biscuit in the county according to Food & Wine magazine.

After tasting everyone's dishes, the bottom three end up being Shirley (with a dense, heavy biscuit), Jim (also with a dense, heavy biscuit, but also having "hammered" the accompanying scallops on his dish), and Sheldon (whose biscuit was doughy and undercooked in the middle).

Getting better news is Brooke (with great, savory flavors), Katsuji (with a perfectly cooked biscuit), and neck-tattooed Jamie (with every component on his dish contributing beautifully to the whole). Brooke takes the crown and immunity. She's quickly turning out to be this season's favorite to take home the title of Top Chef. Her run through these early episodes is reminding me a lot of Richard Blais's performance in Top Chef All-Stars.

From biscuits to BBQ, for the cheftestants' Elimination Challenge, they'll be tasked with doing a whole hog BBQ plus three side dishes. To get a little bit of inspiration, the chefs will head off to try some vinegar-based BBQ and mustard-based BBQ from two of John's former pitmasters. While the mustard-based version at Sweatman's BBQ is delicious, the chefs go crazy for the vinegar-based BBQ at Scott's Bar-B-Que.

Everyone, that is, except for Sheldon who had to go to the hospital for an MRI. He thankfully returns in better spirits, having gotten a shot of medicine directly to his spine. He's there just in time to . . . sit around and do nothing. After butchery of the whole hogs is done, the chefs throw their meat into their respective smokers where there's nothing to do overnight except to stay awake, make sure there's enough wood/coals in the smoker, eat s'mores, and listen to John jabber on. Brooke isn't sure what's more exhausting—staying awake all night and cooking, or listening to John's stories.

7 a.m. arrives, which means it's six hours until service. With the sun having risen, the chefs can get started on the side dishes. John starts in on his mac and cheese, which requires pasta, cheese, milk, and a roux. And of course, to make a roux, you need butter and flour. Which John doesn't have. For whatever reason, his team didn't get any all-purpose flour. And no other team has any.

Luckily for John, Katsuji has some xanthium gum. John figures that the gum will do as a thickener and adds it to his sauce. He declares the experiment a success. We'll see about that.

Meanwhile, John's teammate on the yellow team, Emily, is having trouble with her beans. They're totally undercooked. Emily says that she'll use every minute before service cooking the beans. That does not impress Katsuji, who's also making beans. "They're completely raw and sour," he tells Emily. Emily goes off to bitch with her teammates, complaining about how Katsuji likes to stir the pot (to be fair, it's an entirely fair accusation).

Service arrives and the yellow team puts forth Emily's beans, John's mac and cheese, a pineapple slaw by Brooke, and Sheldon's BBQ pork with chili and citrus vinegar sauce. It's an absolute hit with the judges. Gail adores the pork and finds the mac and cheese really interesting, Tom absolutely cleans his plate, and Padma praises the slaw. Emily's beans are still underdone, but Padma calls her sauce "divine."

Next up is the red team. Jamie spearheaded the BBQ pork with citrus vinegar sauce, Jim cooked a trotter hash using some of the pork, Shirley prepared braised apple and cabbage, and we also have homemade pickles from Casey. Again, this menu is a hit. John loves Jim's hash, Tom appreciates that the flavor of the pork comes through in the BBQ, and Padma loves the crunch in the braised cabbage.

Will the green team be able to keep pace? Nope. Sylva made BBQ pork with hoisin sauce and ketchup, which has a "bottled sauce" flavor. Silvia did an Italian spin on potato salad by using salsa verde (is that really Italian?), which has muddled flavors and mushy vegetables. Amanda's kale and apricot slaw is fine, but Katsuji's beans are not. They have a sour, funky flavor that's off-putting for all the diners.

It's clear that the green team is the loser, but which team takes home the crown? According to Padma, the yellow team is the "clear winner." Gail compliments them on taking great inspiration from their lunches the day before and elevating BBQ in their menu. John notes, though, that one dish really stood out—it's John's mac and cheese. John is thrilled, having salvaged his dish with xanthium gum. It's his first individual win ever on the show. Good for him.

There's less good news for the green team. As diagnosed by Tom, the weird flavor in Katsuji's beans likely came from incorporating a gland from the jowls of the pig, which more familiar chefs typically ignore. Sylva's BBQ sauce didn't work at all, according to Tom. Finally, Silvia's potato salad lacked all balance, according to Gail, with a muddled flavor.

The thing about BBQ, Tom notes, is that the composition of a typical plate of food is made up of dishes that go together for a reason - from the beans, to mayonnaise-based potato salad, to the umami pork. The green team deviated from that without success, leading to a menu that was just off-balance from the get-go.

Well, when he puts it like that, it's no surprise that Silvia, our funny Italian chef, goes home on her birthday. Like most chefs, she's sad going home for a dish that doesn't represent who she is and what she's capable of, as a chef. She learned a lot and feels more confident as a chef, having grown up (quite literally) on the show. She had hoped that the Top Chef birthday curse wouldn't hit her, but unfortunately it's "arrivederci" for Silvia.