The 12 Days of Box Office: Day 9
By Kim Hollis
December 31, 2016
BoxOfficeProphets.com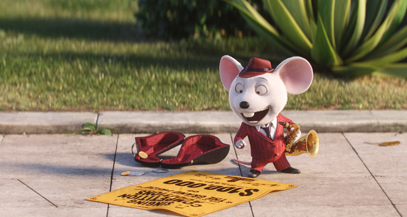 ---
We're headed into the final leg of the 12 Days of Christmas, and we continue to see all the glorious and happy effects that the holiday has on movies in release.

Our winner on Friday, though not by as much as you'd think, was Rogue One: A Star Wars Story, which continues to light up the Christmas season. For the next several years, we'll be talking about the Star Wars franchise and its impact upon the holidays. Rogue One earned $18.2 million on Friday, down 21% from the previous Friday. That's actually a little bit better than the decline for The Force Awakens on December 30th, but we were also dealing with slightly larger numbers for the 2015 release.

As we've mentioned throughout the week, New Year's Eve, especially on a Saturday, is hard on the box office. We'll see all movies drop fairly significantly (although Sing and Moana might hold up better than the rest). Rogue One will have a three-day total of about $47.2 million, with a four-day holiday total of $65.3 million. It's going to pass Captain America: Civil War this weekend, and will pass Finding Dory to become the #1 domestic film of 2016 within the next ten days. The one wild card we haven't yet taken into consideration is the passing of Carrie Fisher, which may inspire fans to visit theaters more than they otherwise might have. One thing I think we can all agree on is that next year's Star Wars film will be massive. Disney has done a masterful job of pleasing fans of the franchise these last two years.

Sing is running awfully close to Rogue One, as it's certainly the hit of the holiday season. It made $16.8 million yesterday, up 30% from last Friday and the second biggest day of box office for the film only after Christmas Day. If it follows the path of past family films during a similar calendar configuration (Alvin and the Chipmunks in 2012), it should find $44.2 million over three days and $60 million over the long holiday weekend.

It's a lot less fun to talk about the rest of the box office chart, as we've pretty much repeated the same commentary ad nauseam over the past several days. Passengers, Why Him? and Assassin's Creed will all continue to disappoint, although at least Passengers has passed the $50 million mark as of yesterday. The three lesser Christmas releases all had some of the higher increases from Thursday to Friday, so perhaps they're finding some unexpected audience attention... or maybe people are just running out of new movies to see.

Moana crossed the $200 million mark yesterday, and continues to keep on pushing along. It will earn $11 million for the three day portion of the weekend, along with another $4.3 million or so on Monday. Animation has been very well received during these 12 days of box office.

Finally, we'll look at our awards contenders that have been performing strongly during the holidays. Fences took in $3.4 million, while La La Land earned $3.1 million. Both films have had odd release platforms, but they're both well on their way to being the strongest financial performers of the major Oscar potential nominees (other than Arrival, perhaps).

We've only got a couple of days left for the holiday box office bounty, so enjoy!