Weekend Wrap-Up
Box Office Tries To 'Party' Prior To Rogue One
By John Hamann
December 11, 2016
BoxOfficeProphets.com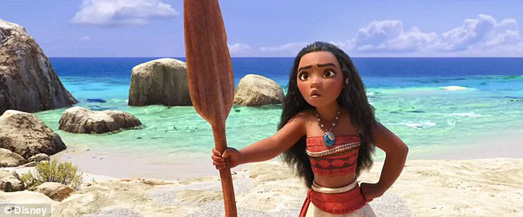 ---
I hope all the films in release this weekend really, really enjoy it, because when Star Wars: Rogue One opens to $130 million plus next weekend, the party is going to be over fast.

Following last weekend's sad post-Thanksgiving frame, things perk up a little bit this weekend, as we have a real opener (versus Incarnate last frame), and some limited release films that really have it going on. The lone opening wide release is Office Christmas Party, a comedy with a fantastic cast (Jennifer Aniston, Jason Bateman, TJ Miller, to name a few) that was going for Hangover kind of success. In about half as many theaters, Europa opened Miss Sloane, the courtroom thriller with Jessica Chastain taking on the gun lobby. In very limited release was La La Land, the much-hyped musical with Ryan Gosling and Emma Stone. Nocturnal Animals and Manchester by the Sea also get some box office notice, as they are successful with expansions. If there are leaders in the Oscar race right now, it is La La Land and Manchester by the Sea, and this is just the start of what is likely a very long run for both prestige flicks.

It was a close race to number one this weekend, as Moana tried to hold off the upstart Office Christmas Party to repeat at number one for the third consecutive weekend. In the end, estimates have the number one film of the weekend going to Moana, as the Disney princess gets her third straight frame at the top. On Friday, Moana earned $4.1 million, off 37% from last Friday's gross of $6.5 million. That's a solid Friday-to-Friday hold for the Disney feature, as after Toy Story 2's fall from Thanksgiving, it earned $4.1 million on its third Friday and fell 36%. Frozen, the king of Thanksgiving openers, fell 24% over its third Friday, earning $5.1 million. What may surprise you is that Moana finished $2.5 million behind Office Christmas Party on Friday but was still able to come back for the win.

Over the weekend, Moana earned $18.8 million from 3,875 venues, and falls an excellent 33%. Frozen fell 29%, earning $22.6 million (and setting the bar for the future), Tangled earned $14.3 million and declined 34%, and Toy Story 2 earned $18.2 million and dropped 34%. Tangled got to $200 million on the domestic side, and Toy Story 2 reached $245 million. I see Moana dropping in somewhere between those two figures. With the Christmas box office season rapidly approaching, it is hard to really say where Moana could end up. Toy Story 2 earned $50 million between December 20th and January 2nd, and even with Rogue One, I expect a similar result from Moana, but it will have to hold off Universal's Sing. The likely $150 million budgeted animated flick continues to roll out overseas, where it has now earned $94 million.

Finishing in second is Office Christmas Party, which is like a holiday themed Hangover. Star studded, R-rated, and with a strong marketing campaign, I thought this Paramount release was going to be a $25 million plus opener (despite the studio saying $15 million prior to the weekend). However, with real Office Christmas parties and other related holiday events, moviegoing often comes second this time of year. At its Thursday preview, the comedy took in just less than $1 million, which was a couple of hundred thousand better than Sisters, last year's December comedy. Sisters turned a $760,000 preview into a weekend gross of $14 million, but it opened against Star Wars: The Force Awakens.

The combined Thursday preview/Friday take for Christmas Party came in at an excellent $6.6 million, yards better than the $5 million earned by Sisters last year. It's also $600,000 better than what Krampus earned on opening day in 2015, and better than the $5.7 million opening day for Madea's Family Christmas. What Office Christmas Party is not, though, is a Hangover or Horrible Bosses type of release, as those films earned $16.7 million and $9.9 million respectively on opening day. This was a solid start, but it needed to be more than a one night wonder.

Over the weekend, Office Christmas Party managed to pull in a healthy, but unspectacular $17.5 million from 3,210 venues. That's a bit better than the $15 million Paramount and tracking were looking for, and given the point in the calendar we're in, this opening weekend should keep Office Christmas Party in the profit column. The comedy was made for $45 million, and considering that Sisters earned $85 million after opening to $13 million, this one should be in good shape. The difference between it and Sisters, though, is that we can likely expect a fairly extreme dropoff after Christmas. It earned the same Cinemascore as Sisters did, with both films coming in with a B. At this time of year, legs are less about the quality of a film and more about positioning on the calendar, and it seems like people will see just about anything over the silly season. A Madea Christmas opened to $16 million and finished with $52 million domestic. I expect a better result for this Paramount title.

Christmas movies live on long past their theatrical release dates. I was fascinated the other day when Variety ran a story about current Blu-Ray sales, which is a list usually populated by the most recent releases. Elf, Christmas Vacation, and The Polar Express finished in the top 12. While Office Christmas Party, with its 44% rotten rating at RottenTomatoes, is certainly not going to end up a holiday classic, sales will likely peak over the Christmas period for years to come. Office Christmas Party may severely drop off after the 25th, but it is never really going to disappear.

Third spot goes to the fourth frame of Fantastic Beasts and Where To Find Them, as it continues its strong run. This weekend, the Warner Bros. flick earned another $10.8 million and fell 41% compared to its $18.1 million finish last weekend. Fantastic Beasts will cross the domestic $200 million mark in the coming days, and it joins a massive overseas gross that currently sits at $481 million. If there was ever any question about how this would work given its $180 million budget, have been answered with a worldwide gross now well beyond $680 million.

Still hanging in with its fifth top five finish is Arrival, the sci-fi film with Amy Adams. After earning $7.3 million last weekend, Arrival holds strongly again, earning $5.6 million and dropping only 23%. Arrival started with an opening frame of $24.1 million, and now has a domestic gross of $81.5 million. Overseas audiences have latched on as well, with this $45 million picture picking up another $48 million overseas so far.

Doctor Strange is fifth, and hasn't left the top five despite six weekends of release. This weekend, the Marvel product earned another $4.6 million and dropped 31%. The Benedict Cumberbatch starrer has now earned $222.4 million domestically, and an awesome $423 million overseas. Strange cost Marvel and Disney $165 million to make, and is a bet that's going to pay off handsomely.

Finishing sixth is Allied, Brad Pitt's failed WWII espionage thriller. In its third weekend, Allied earned $4 million, and declined 43% compared to last weekend. After three weekends, Allied has picked up $35.6 million on the domestic side, and $34 million on the overseas side. These amounts are not nearly enough to support the $85 million spent on the production of this one.

There's a new film in the top ten this weekend - Nocturnal Animals - which means Amy Adams now has two films in the top ten box office earners. Animals, also starring Jake Gyllenhaal and Michael Shannon, expanded from 127 theater last weekend to 1,262 venues this frame. The gross moves from $700,000 last frame to $3.2 million this weekend, an increase of 356%. While a solid result from limited release, this one cost $22.5 million to make, so it has a long way to go to see a profit. It's smart that distributor Focus Features decided to drop this on this date, as they can expand further as Christmas approaches.

Manchester by the Sea moves up from an 11th place finish last weekend to eighth this frame, as it moves from 156 venues to 356. The result was a gross of $3.2 million, up 39% compared to last weekend. This small, $8.5 million film now has a domestic gross of $8.3 million and is going to be a major story as awards season looms large.

Trolls is ninth. The kid flick from DreamWorks Animation earned another $3.1 million this weekend and fell 34%. Trolls has now earned $145.5 million domestically and another $171 million overseas, but that's not enough against a $125 million budget.

Mel Gibson's Hacksaw Ridge spends another weekend in top ten. After earning $3.3 million last weekend, Hacksaw drops 31%, earning $2.3 million. The $40 million film has now earned $60.9 million stateside and has another $23 million from overseas cinemas.

Jessica Chastain and Miss Sloane finish just outside of the top ten. Despite being out to 1,648 theaters, Miss Sloane could only manage a weekend gross of $1.9 million, likely not good enough to position itself into the Oscar race. If there is good news, this one cost only $13 million to make, so with a gross to date of $2 million, the bleeding will not be too bad.

Finally, La La Land opened this weekend on five screens, and had a huge gross for a film in limited release. The Oscar-worthy release pulled in $855,000, giving it a very impressive venue average of $171,000. It will be interesting to see how a musical like this performs over the holiday season.

Overall, the top 12 films performed admirably, despite not having a $20 million plus opener. The top 12 films pulled in $76.4, which is at least better than last year when In the Heart of the Sea flopped with an $11 million opening, bringing last year's top 12 up to only $69.5 million. We all know what happens next weekend - Rogue One: A Star Wars Story opens, and is joined by Will Smith's Collateral Beauty. Those two openers alone should bring in $150 million plus, leaving the box office in a very healthy position as we head into the 12 Days of Christmas Box Office.