Friday Box Office Analysis
By Kim Hollis
December 3, 2016
BoxOfficeProphets.com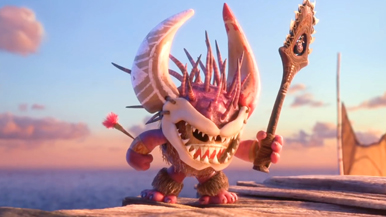 ---
Ah, the weekend after Thanksgiving. New films released during this weekend frequently perform terribly, but mostly because it's a self-fulfilling prophecy where only awful movies debut in theaters. This weekend is no exception.

Incarnate

Only barely a wide release, really, this horror film featuring Aaron Eckhart (remember when it looked like his career would explode after The Dark Knight?) and Game of Thrones' Carice Van Houten debuted to little fanfare and not much box office. Distributed by High Top Releasing, they were hoping that a digital marketing push would be enough to lure unsuspecting fans of the genre into the box office. Few people could be bothered to show up, and Incarnate made less than $1 million yesterday with a whopping $915,000. It will finish the weekend with around $2.4 million and let us never speak of it again.

Believe

Playing on even fewer screens than Incarnate, the faith-based film Believe pulled in just $169,000 yesterday. It may do perfectly acceptably on video, but for its theatrical release, we're looking at an opening weekend of just $500,000.

Notable Holdovers

With nothing new providing any sort of direct competition, our top films on the chart stay there. Moana, last weekend's winner, will continue that dominance as it earned $6.4 million yesterday, down 70% from its totally holiday inflated Black Friday. That's actually a very similar number to what Frozen had a few years ago, and is a better hold than that film had in its second Friday. The weekend total will be $30.3 million, and the Disney hit will be crossing the $100 million mark today.

We also had an expanding awards contender in heavy-hitter Manchester by the Sea, which moved from 48 to 156 locations and grew 48% from Friday-to-Friday. Its total yesterday was $666,000 and it should come in with a weekend total of $2 million. Also debuting was Jackie, the Jacqueline Kennedy Onassis biopic featuring Natalie Portman. It started with five venues and earned $90,742 yesterday. It's going to have an extremely solid per location average by the time the weekend is done.

With the post-holiday weekend out of the way, we can move on to bigger and better things, like next weekend's Rogue One: A Star Wars Story. It looks like the Walt Disney Company will be having a very Merry Christmas indeed.