Friday Box Office Analysis
By Kim Hollis
October 8, 2016
BoxOfficeProphets.com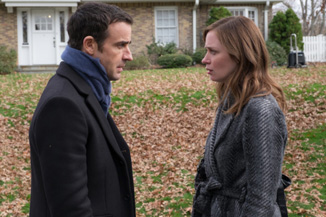 ---
The autumn blahs continue, as a movie that hopes to be Gone Girl can't quite get there, while a controversial film is likely out of the running in the awards discussion as people punish its director/star by not attending opening weekend. Also, a movie called Middle School: The Worst Years of My Life was there.

The Girl on the Train was one of the buzz books of 2015, drawing comparisons to Gone Girl (even if they weren't particularly deserved). With that kind of pedigree, it was naturally going to be adapted to film. Alas, director Tate Taylor is no David Fincher, and the result is reflected in the quality of the film. Girl on the Train is just 43% fresh at Rotten Tomatoes, and its B- Cinemascore is really pretty disastrous, particularly because the fans who would have come out to see it on opening day are going to be fans of the book. Basically, reviewers say that although Emily Blunt is divine as always, her performance isn't enough to recommend a movie with a nonsensical plot.

With a $9.4 million Friday debut, including $1.2 million in Thursday night showings, The Girl on the Train is poised to win the weekend with an okay but unexciting total of $25 million. The good news is that the budget for this Universal release was just $45 million, so they'll get a return on their investment once all of the beans are counted. It just feels like yet another missed opportunity.

If you follow movies, you know about the controversy surrounding The Birth of a Nation, which has been suffering severely in the headlines due to accusations that director/star Nate Parker and his co-writer Jean McGianni Celestin sexually assaulted and/or raped a woman, one who later committed suicide. Although Parker was acquitted and Celestin was released after his conviction was overturned, there are still numerous questions surrounding the case, not the least of which has been Parker's public behavior and half-hearted apology. The film itself depicts a rape that is not included in historical records, making for extremely uncomfortable conversations.

Put into an awkward situation, Fox Searchlight held back on promoting the film to church groups and on college campuses. The film's message would seem to be an important one, but it has been diluted by negative publicity. This is reflected somewhat in The Birth of a Nation's Rotten Tomatoe's score. Although 79% fresh would normally be considered solid to strong, for a movie that was once considered a contender for Best Picture, it's pretty much a no go. The Cinemascore is an A, so those who chose to attend clearly found what they were looking for in the film.

With a $2.6 million Friday, The Birth of a Nation can expect a weekend debut of $7 million. I wouldn't expect to see Fox Searchlight continue to focus much effort behind this, particularly because they have another contender in the form of Jackie. It's really tough to punish the entire cast and crew of a film that worked so hard on something that felt so meaningful; unfortunately, it's simply not possible for many people to separate the art from the men who are accused of perpetrating a heinous act.

Finally, Middle School: The Worst Years of My Life earned $2 million on Friday, will see a $5.3 million weekend total, and will vanish from people's memories before you can utter the words "Griffin Gluck."