Weekend Forecast for September 23-25, 2016
By Reagen Sulewski
September 22, 2016
BoxOfficeProphets.com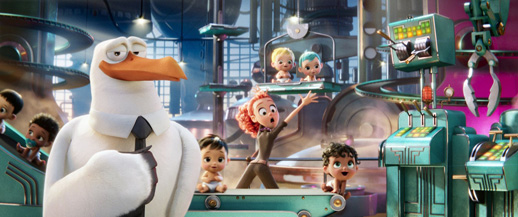 ---
Is there such a thing as a mid-tier tentpole film? Apparently so, if we're in September.

This weekend is led by The Magnificent Seven, the third take at this material going back to the Steve McQueen/Yul Brenner version, and Akira Kurosawa's original The Seven Samurai (and really the fourth if we count A Bug's Life, and I think we should, so I'm gonna). Director Antoine Fuqua reunites with Denzel Washington for this story of a grizzled cowboy who takes a job to protect a town from a band of mauraders, gathering up six misfits (including Chris Pratt – so hot right now – Ethan Hawke, Vincent D'Onfrio and Byung-hun Lee) to help him out. As the town prepares for the impending battle, the broken-down men start to bond with the members of the community, inspiring them to have something to fight for than just money or the search for glory.

A more violent, less character-driven version of the story than other version, it's a definite star-vehicle for Washington, and plays well to Pratt's gruff, Han Soloish vibe that he's been cultivating of late. While all the previous versions of this film are iconic pieces of cinema, the 2016 version premiered at the Toronto Film Festival to yawns – and it turns out that Antoine Fuqua is an incredibly average filmmaker. Huh.

Still, Washington remains one of the most consistent draws in Hollywood, with barely anything resembling a disappointment in the last 15 years or so and the razzle dazzle of the ads presents a pretty appealing product. Westerns have seen a bit of a revival over the last decade, complete with interest from established names with big box office draw. I mean, if True Grit can be remade, so can The Magnificent Seven. This looks to be one of the bigger hits of Washington's recent career, at least on opening weekend, with around $42 million.

The main competition this week is the animated comedy Storks, a film that looks like a bit of an assault on the senses, and appears in its commercials to be played at 1.25x speed. Set in a world where storks used to deliver children but now have diversified into a package delivery service, a stray baby threatens to uncover secrets long lost to the stork world and leads to a series of wacky manic adventures.

Andy Samberg stars as the voice of the main stork with – lo and behold – actual professional voice actress Katie Crown playing a grown-up orphan working for the storks. Kelsey Grammer, Jennifer Anniston, Ty Burrell, Key and Peele and Danny Trejo also supply voices, but it's Samberg's antics that are expected to carry the day. That's a dubious proposition, despite is fairly solid work on (the very not kid-friendly!) Brooklyn Nine-Nine, and he's really yet to prove himself much of a draw anywhere else.

The best hope for this film rests on the low bar afforded most animated film – may I point you towards the box office gross of Angry Birds? - and Storks looks solidly in the middle range of studio animated features, as neither a break-out nor an embarrassing bomb, instead just... there. I'd look for about $31 million this weekend.

Sully steps aside as the number one film of the weekend on its way to around $125 million domestic, and becomes a bit of an outside candidate for Oscars, particularly for Tom Hanks in the lead role (a bit odd if he does, considering he's been passed over for better performances). It should hit about $15 million this weekend to sit in a solid third place.

The remainder of our holdovers are a bit of a sad collection, with Blair Witch likely to tumble hard after a disappointing $9 million start. I'd expect just $4 million for the horror flop, which likely marks the final burial for the franchise. Bridget Jones's Baby should fare better in word of mouth, but that still puts it at just around $5 million. Now, even without this weak take, this franchise was probably done, but here rests any doubt about it. Snowden was also a disappointment with $8 million in its debut, representing yet another failure for Hollywood to connect with audiences over complicated political issues. It should drop to around $4 million in its second weekend.