Friday Box Office Analysis
Suicide Sqaud Goals Met
By David Mumpower and Kim Hollis
August 6, 2016
BoxOfficeProphets.com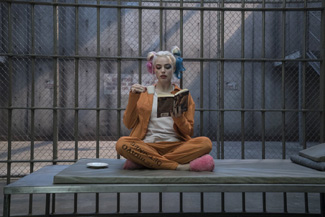 ---
DC continued its inscrutable attempt to create their own comic book universe this weekend. Once again, critics hated the movie the way that rock stars hate sobriety, but it didn't matter to movie-goers. Suicide Squad exploded into theaters with a first day total of $65.1 million, guaranteeing that the rogues gallery will eviscerate the box office competition this weekend. Whether it will turn a profit domestically somehow remains in doubt. Welcome to the DC universe, everyone!

Yes, Daddy's Little Monster attracted a massive audience on Thursday and Friday. Suicide Squad earned a dazzling $20.5 million during early sneaks and then continued its hot streak with another $44.6 million on Friday proper. How great are those numbers? Consider that none of the titular members of the Suicide Squad has anchored a film before. Meanwhile, the prior DC release this year, Batman vs. Superman: Dawn of Justice (and Horrific Word-of-Mouth), grossed $27.7 million on Thursday and $53.9 million on Friday for a "one-day" take of $81.6 million. Suicide Squad just acted like a mini-sequel even though the connection between the two titles is nebulous.

This turn of events is all the more impressive given the atrocious reviews for the film. According to critics, Suicide Squad is about as welcome as Zika right now. With a 25% rating at Rotten Tomatoes, it's somehow thrown under Dawn of Justice, which is the equivalent of a baseball player hitting under the Mendoza Line. And that's the start of several problems with this production.

As everyone knows by now, Batman vs. Superman died at a near-historic rate, earning more than half its domestic box office on opening weekend. Foreign film-goers were every bit as hostile. It earned less overseas than The Dark Knight Rises despite the fact that the market matured dramatically during the four years between films. Suicide Squad seems headed for that same fate unless interest in Harley Quinn - and there's a dramatic amount of it - sustains Suicide Squad in a way that the Batman/Superman rumble failed to do. Given the B+ Cinemascore, a lackluster grade that's only marginally better than Dawn of Justice's B, that seems unlikely.

With regards to weekend projection, here's what you need to know. Batman vs. Superman fell 6% from its true Friday total of $53.9 million to $50.7 million on Saturday. On Sunday, it declined another 33% to $33.8 million. A similar performance from Suicide Squad, boosting some to account for smaller box office numbers, would give it $42.8 million today followed by $30 million on Sunday. That's a three day total of $137.9 million. Expect an estimate of right at $140 million. If its Saturday box office is significantly above $42.8 million, the Harley Quinn Fangirl Collective might carry the film beyond its expected trajectory. Otherwise, we're looking at a movie that will redefine one weekend wonder.

Should Suicide Squad earn more than half its domestic money this weekend, it will fail to reach $300 million domestically, possibly even $275 million. And that's troubling for a title with a $175 million budget and negative cost of $225 million. In addition, DC and Warner Bros. went back to the Cheating Well with Suicide Squad. With Man of Steel in 2013, the company stacked the deck by effectively giving opening weekend tickets away to a film that wasn't tracked as well as they'd hoped. With Suicide Squad, a massive number of free ticket promotions popped up in recent days, which means DC has bought some of their opening weekend box office numbers again. They'll pay for those outside of the negative cost of the film. As strange as this statement sounds, a film that's going to open to $145 million this weekend has a difficult path to profitability.

At this point, DC and WB should feel desperate enough to try something different. They could *gasp* make a good movie! It's just crazy enough to work, my friends. Until then, we're left with the debates of which movie is worst of Suicide Squad, Dawn of Justice, and Green Lantern. The fact that it's not obvious that the answer is Green Lantern should terrify every executive that has ever worked on any of these projects.

Meanwhile, DC's most talented writer, a person who has written many of the company's finest antihero comic book stories, remains on the sideline. DC, I'm on my hands and knees begging you here. CALL GAIL SIMONE!!!

Alternately, keep spitting the bit. The choice is yours, and you certainly seem like you've made it.

Meanwhile, Kevin Spacey apparently succumbed to blackmail, because that's the only explanation for his presence in Nine Lives, a movie that you may or may not know exists. It's a body switch film, where Spacey is trapped in the body of a cat. Christopher Walken tells him that he either needs to reconcile with his family or be a cat for the rest of his (nine) lives.

It's apparently as terrible as it sounds, as its Rotten Tomatoes score currently stands at a paltry 7%. In case you're wondering, MTV's Amy Nicholson is the only person who gave it a positive review. Anyway, most everyone who did know about the film avoided it anyway, as it earned just $2.4 million yesterday and should come in with about $6 million for the weekend. Pity the parents who took their children to see this one, especially when they could have stayed home and watched The Little Prince on Netflix instead.