Friday Box Office Analysis
By Kim Hollis
July 30, 2016
BoxOfficeProphets.com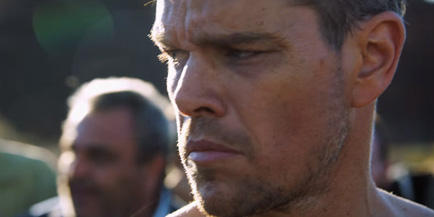 ---
Jason Bourne returned to theaters this weekend with Matt Damon in the lead role and director Paul Greengrass back to helm after an absence of nine years. Meanwhile, women celebrated the ensemble comedy of Bad Moms, giving that demographic a reason for a girls' night out.

The last time we saw Damon in the role of Jason Bourne was 2007 with The Bourne Ultimatum, a film that saw him collaborate for a second time with Greengrass, the director of The Bourne Supremacy. The original film in the series, The Bourne Identity, also featured Damon in the lead role and Doug Liman at the helm. Identity debuted with $27.1 million before going on to earn $121.7 million and establishing the character as a new superspy for the 21st century.

It was only natural that the sequel would see a huge spike in interest, with Supremacy opening to $52.5 million and accumulating $176.2 million at the domestic box office. It was a superior sequel, too, opening the door for a highly anticipated Ultimatum, which saw a debut weekend of $69.3 million and total domestic box office of $227.4 million. Having completed what seemed to be a perfect trilogy, both Damon and Greengrass walked away, saying they had little interest in continuing the series.

But the Bourne name was money, and so Universal went ahead without either the lead actor or director. 2012's The Bourne Legacy starred Jeremy Renner (who had made a huge impression in both The Hurt Locker and The Town) and brought on Tony Gilroy (Michael Clayton) to helm and co-write. The results were… unsatisfactory. The Bourne Legacy opened with $38.1 million, more than $30 million less than Ultimatum, and went on to finish with a so-so domestic total of $113.2 million. And that was after Renner got a bump earlier in the summer from The Avengers, so it probably could have been much worse.

Even worse than the box office results was the fact that the movie itself was only middling in quality. At Rotten Tomatoes, The Bourne Legacy has a 56% fresh rating, while its B Cinemascore was unfavorable compared to the A- for Identity/Supremacy and Ultimatum's A. With audience enthusiasm waning, it seemed as though the Bourne series was finished.

Then came news that Bourne and Greengrass would reunite for Jason Bourne, and even if this latest film doesn't quite reach the heights of Ultimatum, it at least provides a rebound from Legacy. Yesterday, Jason Bourne earned $22.7 million at the box office, including $4.2 million in Thursday night previews. With Legacy tarnishing the brand and more so-so reviews, Jason Bourne was always going to struggle to match its highly regarded (true) predecessor in the series. Look for a debut weekend of $60 million, and we probably won't see the character in theaters again for a while.

Bad Moms is one of those movies that looks like it should perform terribly, and yet it obviously had huge appeal for real-life mothers who needed a night out for themselves. It earned a terrific $9.6 million on Friday, including $2.1 million from Thursday night previews. The comedy, which features Mila Kunis, Kristen Bell and Christina Applegate, had the best reviews of all the new wide release films for the weekend with 63% fresh, and also was the beneficiary of an A Cinemascore. Clearly, STX Entertainment is going to have their biggest opening weekend ever, and they can credit the fact that they served a demographic hungry for new movies. Bad Moms should finish the weekend with $26 million.

The final new release of the weekend is Nerve, a buzzy, millennial-focused thriller featuring Emma Roberts and Dave Franco. The Lionsgate release actually opened on Wednesday, earning $6 million after its first two days in theaters. Yesterday, it took in $3.2 million, which should translate to a Friday-to-Sunday total of $9 million. Given the conservative $20 million budget, the studio should be quite pleased with $16 million or so after five days.