Friday Box Office Analysis
By Tim Briody
July 2, 2016
BoxOfficeProphets.com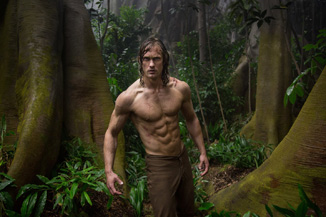 ---
The Purge: Election Year

The third Purge film (with its slightly too on-the-nose ad campaign) is the number one film on Friday with a solid $14.4 million. That's better than the opening day of the 2014 sequel The Purge: Anarchy ($13 million) and just a little behind the original Purge from 2013 ($16.7 million). Both previous Purge entries have had pretty lousy weekends after decent Fridays, and the trend should continue here, with a slight Sunday bump given the holiday on Monday. That likely keeps Finding Dory on top for a third weekend. Still, Election Year has already made back its production budget, which means we should continue to see another every year until audiences get tired of them. The Purge: Election Year earns a weekend total of $34.5 million, with about $40 million in four days.

The Legend of Tarzan

In a bit of a surprise, the critically hammered Legend of Tarzan is a close second to The Purge on Friday with $13.9 million on Friday. Despite the poor reviews, Tarzan seemed to hit the right chord with adult audiences for whom The Purge was too violent and Independence Day was too stupid. I guess it also helps that Tarzan is a familiar-ish story. It'll also be surpassed by Finding Dory for the weekend, but it's still looking at $38 million for the weekend and about $45 million over four days.

Finding Dory

Bumped to third place on Friday after two full weeks in the top spot, Finding Dory adds another $13.4 million to its total on Friday, giving it $343.7 million to date. It will pass Inside Out ($356.4 million) today, and will likely surpass Finding Nemo ($380.5 million) by the end of the weekend and is virtually a lock at this point to best Toy Story 3 ($415 million) for the highest earning Pixar film of all time. The sequel will land back on top for the weekend estimates, with $42.2 million on the weekend and about $50 million in four days.

The BFG

Unfortunately not a sequel to Doom, but a family film based on a Roald Dahl novel directed by Steven Spielberg, The BFG earns $7 million on Friday. This amount is fine, but it's just not able to solidly compete with Finding Dory for family dollars. The weekend will be a little kinder to it than the other two openers, but it's still your fourth place film with $24 million on the weekend and about $28 million in four days.

Independence Day: Resurgence

The Independence Day sequel collapses 72% from last Friday to just $4.7 million. Enjoy the fact that this probably isn't earning $100 million (domestically) after the original basically earned $90 million in its extended opening weekend…in 1996. Expect a bump on Monday, though, because people are weird. Look for a second weekend of $12.7 million and about $18 million in five days.