The 12 Days of Box Office - Day 12
By Kim Hollis
January 2, 2016
BoxOfficeProphets.com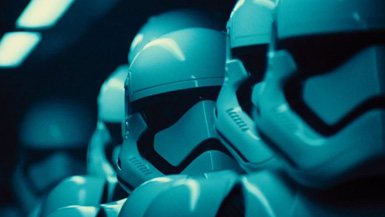 ---
Welcome to the first box office day of 2016! Spoilers: It begins the same way that the last day of 2015 ended. Star Wars: The Force Awakens once again dominated the competition, earning more than the rest of the top five combined. Its $34.5 million New Year's Day total represents a 50% increase from New Year's Eve and a 30% drop from its outstanding Christmas Friday.

The Force Awakens became 2015's #1 film domestically yesterday, probably by the time the first showings of the day were complete. It also passed another major milestone, one that we mentioned in yesterday's update. Star Wars: The Force Awakens is now the #2 film all-time at the domestic box office, surpassing James Cameron's Titanic. It accomplished this feat in only 15 days. Now, Avatar's domestic record is in Star Wars' sights, and it's only $74.1 million away from reaching that lofty and impressive amount. It may not quite get there by the end of the weekend, but it will be pretty darned close.

If we apply Avatar's patterning to Star Wars for the rest of the New Year's weekend, we're looking at a three-day total of $93.1 million. So far, it's been pretty impossible to model The Force Awakens on anything we've seen in the past, so it's entirely possible that they wind up estimating it at right around $100 million. If Disney does that, Star Wars should be your new domestic box office champion on Monday, 18 days into its release. It still has a ways to go for the worldwide record, but it opens in China next weekend, so LOOK OUT.

Since yesterday was a holiday, all of the other films in the top 10 had a banner day. Daddy's Home, the Will Ferrell/Mark Wahlberg comedy, holds onto the second place spot as it brings in $11.5 million on New Year's Day. It did decline some from its Christmas Friday total, with a drop of 27%. Still, a three-day second frame of $28.3 million will be just fine. Daddy's Home will be very close to the $100 million mark after January 3rd.

Quentin Tarantino's The Hateful Eight gained even more screens yesterday, moving from 1,958 to 2,474. It took advantage of a 104% increase to earn a Friday total of total of $6.4 million, and should be looking at a solid three-day total of $20 million.

Other films with significant performances include Sisters, which had a 3% increase from Friday-to-Friday, Alvin and the Chipmunks: The Road Chip, which rose 21% from its Christmas Friday total, and The Hunger Games – Mockingjay Part 2, which increased 17% from Christmas to New Year's Day.

If we're going to mention to masterful performers, we probably should make note of the one that declined significantly as well. Joy dropped 42% from its Christmas total, a number that probably should be concerning for its awards hopes. Word-of-mouth is catching up to the film, it appears.

Thanks for following the 12 Days of Box Office with us for calendar year 2015. It's been a spectacular holiday season that was singularly impossible to predict. We're probably never going to see anything like it again.