They Shoot Oscar Prognosticators, Don't They?
The Year of 10 Best Picture Nominees?
By J. Don Birnam
December 17, 2015
BoxOfficeProphets.com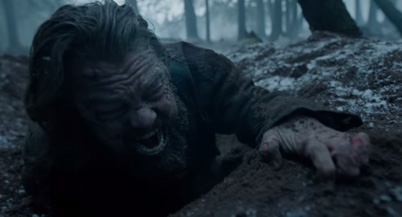 ---
In a year that is this crowded with good movies vying for Oscar gold, could we finally see 10 nominees since the move to the sliding scale Best Picture format? Today we will discuss how likely it is that we will get a full slate of nominees, why it is mathematically difficult to do so, and why it behooves the Academy to find a way to get there, lest they leave solid movies on the table.

In the meantime, a few more major critics groups have spoken, including the all-important Broadcast Film Critics, who give out the Critics' Choice awards in January. As you can expect, they lauded a lot of the same people with their nominations - Spotlight, Carol, and Mad Max continue to lead with the critics - so our awards power rankings are unchanged for now. But follow our Twitter account for more updates as they roll in - several critical groups are still chiming in.

A Brief Oscars History

If you follow the Oscars even remotely, the story is by now familiar to you. In 2008, the Academy shocked the movie industry by failing to nominate The Dark Knight for Best Picture, which slot infamously went to The Reader, instead. That, coupled with the fact that the frontrunners that year (No Country for Old Men and There Will be Blood) were arthouse movies, led to the lowest ratings Oscars ceremony in history. Predictably, the Board of Governors quickly took action.

For the two years that followed, the Best Picture slate expanded to 10 fixed nominees, with each member casting ten nominating votes for Best Picture. This caused more controversy, as Academy members (incredibly) complained of not having enough movies to vote for. Admittedly, 2009 and 2010 were "weak" in terms of the big movies that Academy members watch, resulting in questionable nods for movies from The Blind Side to A Serious Man, but these are also the years that brought masterpieces from Inception to The Social Network and Black Swan.

In any case, since 2011 and for the last four years, the rules state that you can have as few as five and as many as ten nominees. Three years in a row they ended up with nine, and last year they gave eight.

Quirky Nominations Math?

So, how does one get nominated? Well, a movie needs to get 5 percent or more of the ballots cast, which means with a 6,000 or so member Academy, a movie has to appear on approximately 300 ballots. Importantly, every member gets only five slots to nominate for Best Picture. So, in reality, approximately 30,000 votes are cast, and you really only need to appear on 300 of the ballots to get in.

Thus, in order for 10 movies to get in, it means that the same 10 movies have to appear in approximately 3,000 of the 30,000 vote spaces cast. That's only 10% of the total spaces cast, which does not seem impossible. But, because a particular member only has five spaces to nominate, the distribution has to be such that 3,000 of the total ballots contain at least one of the top ten vote getters. That's 3,000 out of 6,000 ballots, so 50%. A little bit harder.

Does a strong year such as this one make it more or less likely to get to the 10? Intuitively, many movies being popular could actually mean that fewer get nominated. This is particularly so because of the "cramped" ballot - it only has five spaces. If everyone likes five different movies from the next guy, then fewer movies are going to get across that 5% threshold. Thankfully, however, it is important to remember that there are really 30,000 slots and that a movie needs to appear only in 300 of them to get in. So, I think that means that you will get more rather than fewer nominees.

Indeed, the admittedly limited four years of the sliding scale field supports that thesis. Last year was widely considered to be a "weaker" year, and it led to only eight nominees for the first time. Sure, there were many movies from Gone Girl to Nightcrawler and Foxcatcher that should have gotten in, but the narrative around movies was not as strong as in the past three years, and nowhere near the utter confusion that reigns supreme this year around what is going to get nominated.

While I'm not yet ready to predict that this is the year we will see 10 nominees, it is getting quite close to that.

Which Ten?

If it's going to happen, then which movies are the ones to likely get in? The list is almost breathtakingly long this year - in no particular order: Spotlight, Carol, Mad Max, The Martian, The Revenant, Joy, Room, Beasts of No Nation, The Hateful Eight, Bridge of Spies, Brooklyn, The Danish Girl, Trumbo, The Big Short, Creed, Son of Saul, Inside Out, Black Mass and Straight Outta Compton. All have credible shots. That's 20 movies. Whoa.

So, let's do more math. Spotlight, despite its weaknesses with the actors, is getting in. The lack of nominations for Keaton and Ruffalo is likely due to voter confusion. While it won't get the most #1 votes, that doesn't matter for nominations purposes. It may not be the most beloved, but it is universally respected and acclaimed. It's in. The same goes for Carol, which on top of acting support will have heavy tech support, from costumes to art direction to cinematography. That one is as sure a bet as they come. I would say that rounding up the third easy spot is Mad Max: Fury Road. While it would be a mistake to assume that simply because it has critical love (and it has a ton of that) it will have Academy love, I think the tech element is strong enough to propel it here. Again, it seems weak with actors, but the movie has had respect from the outset.

It gets trickier from here. I actually think you need to consider Inside Out as an almost sure thing. It is the most beloved animated movie in years and Up and Toy Story 3 got in with the expanded system. Sure, that was when they had 10 slots to nominate, but I bet that the animators branch (400) strong will rally behind it. It needs about half of them to place it somewhere in the ballot, along with only 200 other members.

The Martian, despite its miss at SAG, is likely also in there. Again, tech support is going to be all over it. Ridley Scott is likely the Best Director front-runner, and I would be very surprised if it didn't make it. And while it didn't get the SAG nods, that doesn't mean the actors don't like it - it only means that it's a strong year in those races.

That takes us to five, and it does not get easier from here. But I think the next obvious choice is Alejandro González Iñárritu's The Revenant, which many consider a masterpiece. Tech plus acting will get it in, and I wonder if he is not a lock for another Best Director nod as well. The movie is simply important, moving, gripping, and visually stunning. I do not know that it will be the consensus pick for the win, but for the nomination you do not need to be the consensus, you only need to have passionate support.

We are down to four spots and over 15 movies to consider. At this point, I have trouble not seeing The Big Short get in there somehow. Sure, it is not very crafty, but the movie "feels" important enough, has Brad Pitt behind it, and should have acting and writing support. And it is a crowd-pleaser for the most part. It is either that or Creed, in any event, for that popular movie slot.

Next is likely Room, with its TIFF People's Choice win showing that it has broad-consensus support. If the movie was seen enough and the people at A24 pushed it hard enough, it should be able to get in.

The leaves us with two, and I know that the two I have right now are not the popular or consensus choice with the bloggers. But I think Joy and Steve Jobs have the highest chances at this point. Why? Because the first is a crowd-pleaser featuring a beloved director and a superstar, and the second is a showy, crafty movie by a director they have responded to repeatedly. The biggest mistake Oscar prognosticators can make is to insert their own feelings into the prediction business - it didn't work for Boyhood and it didn't work for The Social Network, despite what bloggers wanted to happen. But as I type that, I have to admit I have a lot of love for both Joy and Steve Jobs, so take my predictions with that grain of salt. Still, I wonder if people's own dislike of the movies isn't clouding their judgments.

That gives us 10 solid movies, and, shockingly, no Hateful Eight, no Brooklyn, and no Bridge of Spies. Of the three, I feel the queasiest about leaving Tarantino's movie out - he has passionate support among the members of the Academy, and he is getting praise for the 70mm project that the movie represents. But the late break of the movie may doom it - we will know more when the guilds nominate, of course. Brooklyn, on the other hand, is probably hemorrhaging votes to the also 1950s Carol, as it is a much more quiet and staid movie. Bridge of Spies, while respected and admired, may also fall to the wayside by the force of other crafty movies. But we shall see. I do not feel comfortable leaving any of these three out.

And what of Trumbo, the movie about the movies, about the Oscars, in fact? Well, it is another fool's errand to leave that movie out. It will have acting, writing, and tech support across the board. The guilds may clarify the picture, but the movie is making a serious play for it.

Next week: An early look at Joy, The Revenant, The Hateful Eight, and how they could sway the entire Oscars season, or whether other late comers like The Big Short or even Star Wars could do it.